Pantone Sunday Stack
{Pantone Fall 2012 Trends}
Happy Easter!  I hope that all of you are enjoying a relaxing day with your family!  We had a great church service this morning followed by some gabbing and eating over at my Grandma's house this afternoon with my extended family–it's always a good time.
After we got home both Ryan and Chloe conked out on the couch, Elonie was watching a little bit of TV and I decided to play with some fabric.  I stumbled across the 2012 Pantone Fall Trends and decided to translate it into fabric & came up with this stack: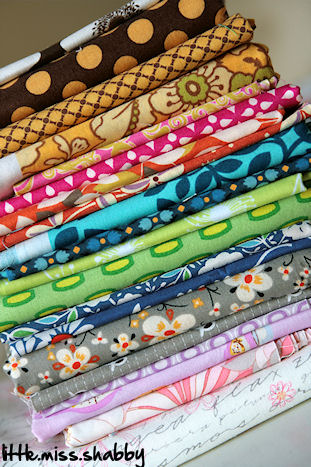 I found my stash is seriously lacking in the light purple/light pink department!
How did you all spend your Easter Sunday?