34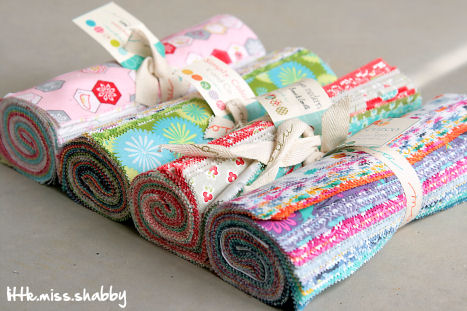 Today's the big 34 for me…does anyone else have trouble remembering how old they are? Seriously, I'm all…"so, I was born in '78, that makes me 30 in '08–add another 4 years…ok so I must be 34 this year…Ryan is 3-4 years older than me so he's 37 right now…so, yeah 34 sounds right". It is such a thought process each time I try to figure out how old I am–Chloe thinks I'm nuts that I have such a hard time remembering. But now, I think I have it figured out…see Tracey, is 1 year younger than me and her birthday is exactly 1 week before mine. So, as long as she posts every year on her birthday, I should be good to go! =p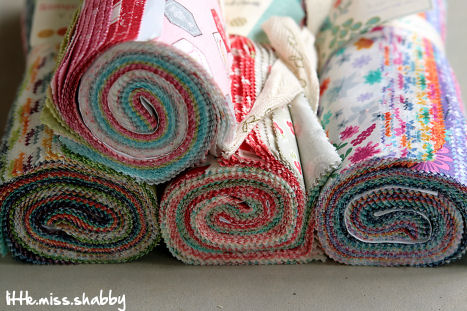 Everyone attending Quilt Market this weekend or visiting there LQS in the upcoming months is in for a realy treat. The new lines are all just marvelous! I was anxious to see Vanessa's debut line of fabric after seeing her sneak peeks on her blog;
It totally doesn't disappoint!–Wonderful line of fabric and I love seeing those purples in there–definitely need more purple fabrics!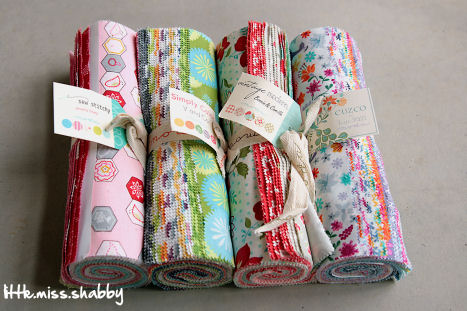 Aneela's new line "Sew Stitchy" fab as usual! You can see a great quilt Aneela made using Sew Stitchy here.
And I've been scoping out Kate Spain's new line Cuzco–I always love a fabric line that has a rainbow of colors & I always feel like Kate really incorporates color into her fabric designs…love it!
And we all know how I feel about Bonnie & Camille's lines of fabric–fabulous! Another little bundle of Vintage Modern fits right in!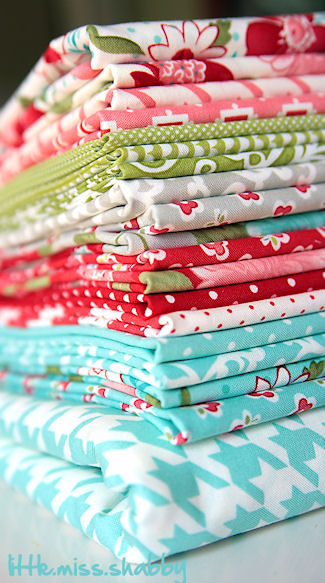 Thank you, Thank you Moda Fabrics!