Busy Busy!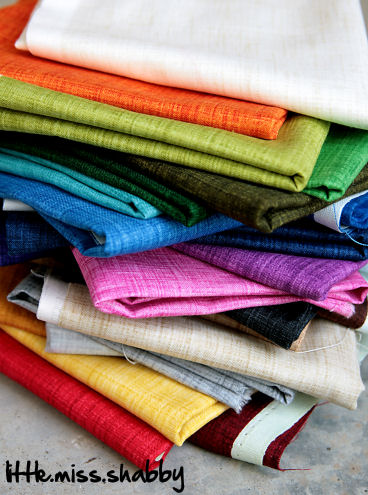 I am happy to report that I have been drafted into the ranks of those busily preparing for quilt market. =)  No, not my own line of patterns…yet…but, I have designed a couple quilts for P&B Textiles which will be at quilt market this year…how fun!  That lovely stack of Color Weave fabrics arrived yesterday courtesy of P&B, and has since been whipped into a quilt top.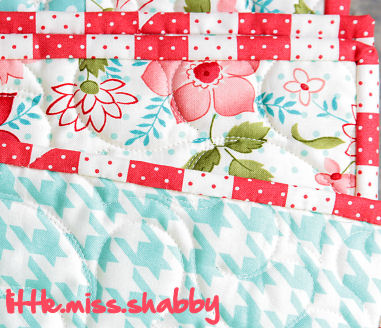 This little number was bound this past weekend and will soon be on it's way to one of my new favorite magazines.  Oh how I love Bonnie and Camille's Vintage Modern line of fabric….so fabulous!  And did you all see this:
Photo from Pinterest taken from www.camilleroskelley.typepad.com
Yes, indeed…it's Bonnie & Camille's line of fabric which will be debuting at quilt market in just a couple weeks.  It'll be available for purchase this fall….I'm pretty sure I can't wait that long…doesn't someone going to quilt market want to take pity and pick some up for me…. =)
I've also added just a couple more items to my Etsy shop:
In between all of my other projects, one of my number one priorities is planning a 7 year birthday party for this gal: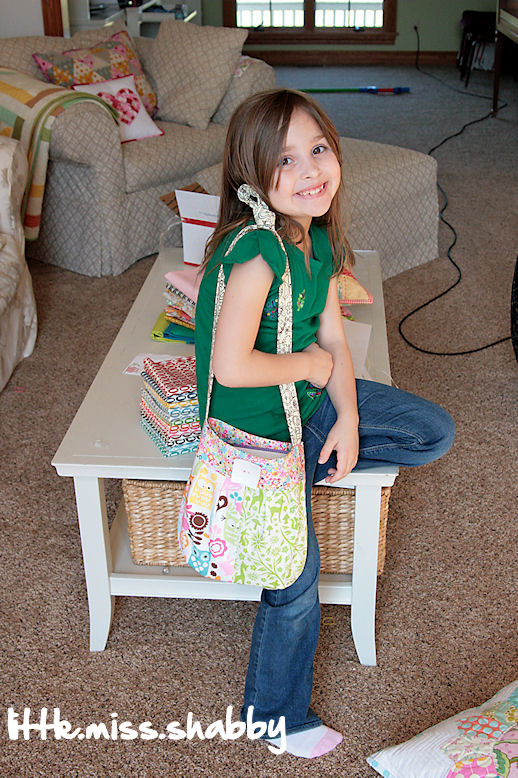 May is totally going to zip on by!