Marmalade and a crochet-a-long perhaps?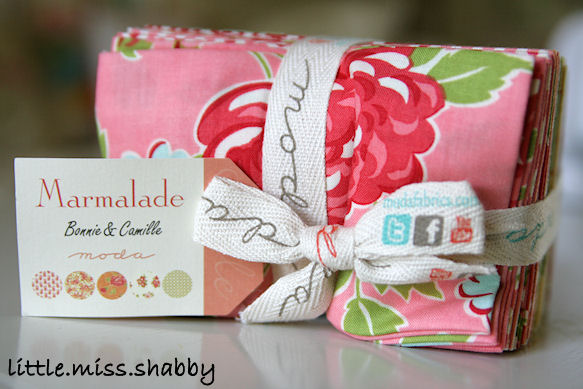 I am so excited to have some of Bonnie and Camille's upcoming line of fabric, Marmalade, in my little hands. =)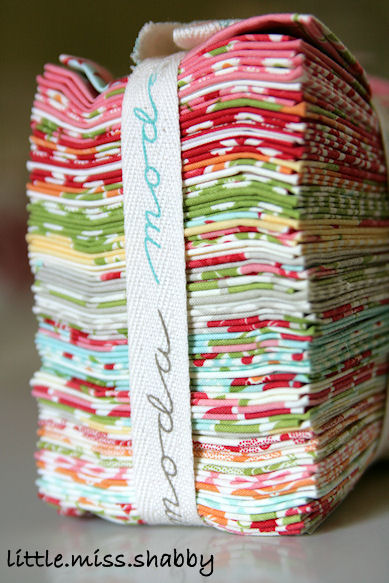 100% thanks for this bundle goes to a wonderful blogger friend who took pity on my non-market going self and picked this up for me.  The colors are really as pretty in real life as all of the pictures you have been seeing.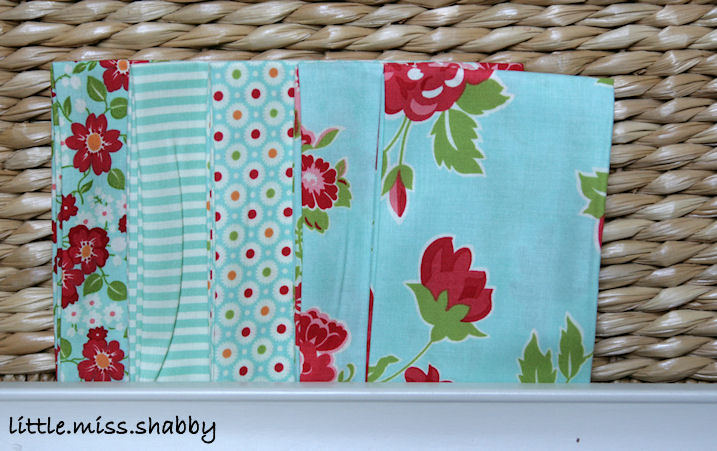 My favorites are the aquas…I think (the yellows are just wonderful also).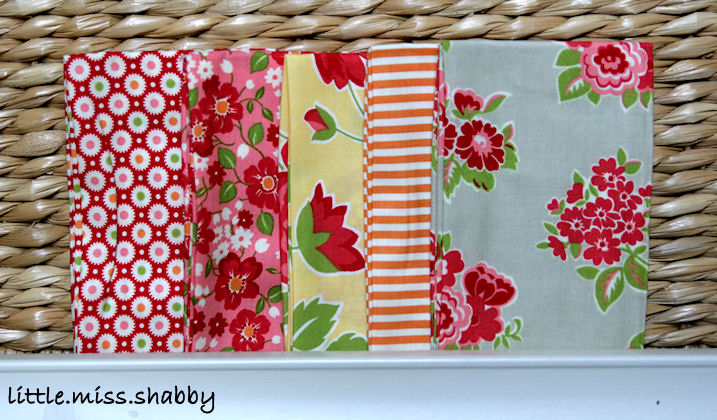 As are the rest of the colors…isn't the orange a brilliant addition? =)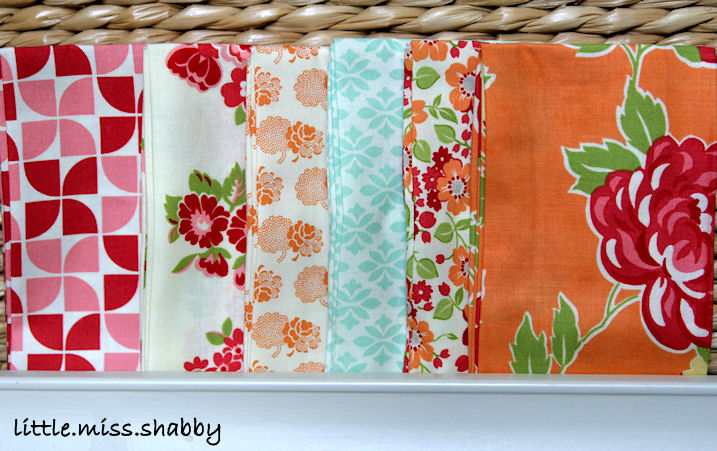 And they are just wonderful all mixed up.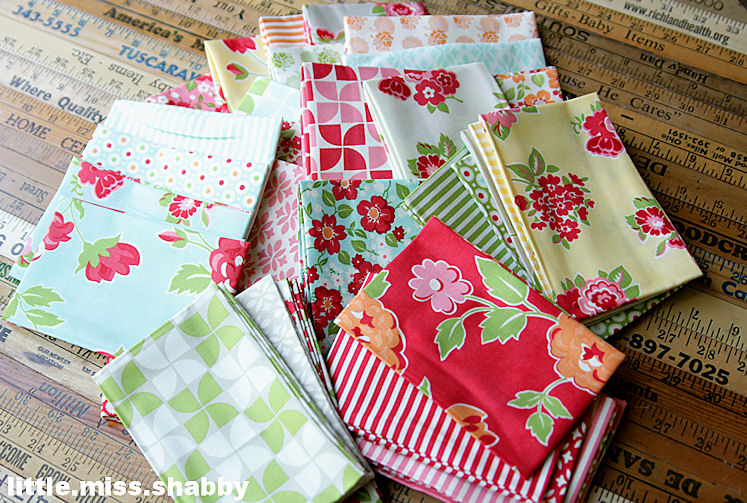 I've been debating on what project to use these for.  Ever since running across this amazing fabric/crocheted blanket on pinterest:
I have really felt like I needed one of my own.  This blanket was made by Heidi of Sewing Daisies complete with tutorial.  Now, I have very little crocheting prowess…but, I have a mom who has bucketloads of crocheting prowess…so, I can certainly hit her up with questions to get me on my way.
I wondered if any of you all might be interested in crocheting along?  Here's the thing, I won't be able to answer crochet related questions because of the aforementioned lack of crocheting prowess….however, I thought it might be fun to have some friends along for the ride.  Maybe we could try to finish up so many squares a week?–kinda keep each other motivated?  Any takers?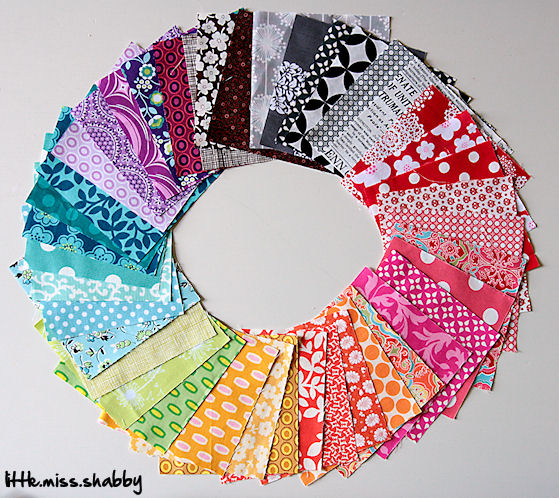 Also, wanted to let you all know that I added a couple more rainbow charm packs to my shop.  They sold out super fast the other day so I cut up just a couple more.