Fall Petal Pillow & Giveaway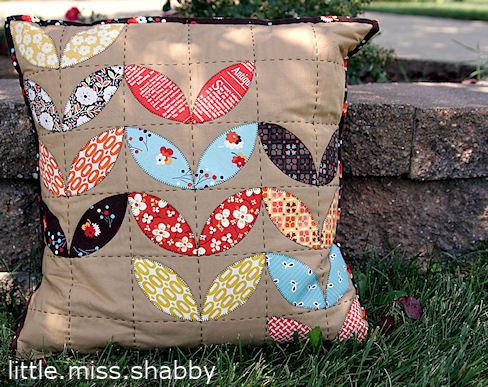 I am very excited to once again have gotten the opportunity to work with Stitch Craft Create Magazine. =)  My Fall Petal Pillow is featured in the Fall 2012 issue which just came out.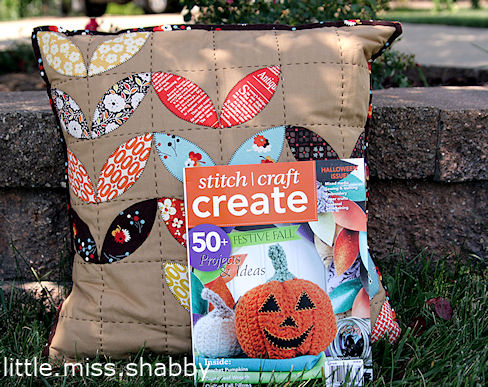 We all know that I've kinda got a "thing" for applique and hand quilting.  This pillow combines the best of both worlds.  And I always love working with fall colors–and that unexpected pop of blue just works so well in my opinion.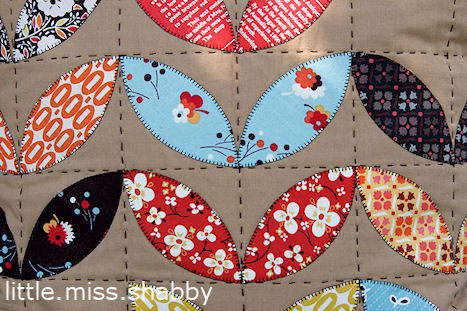 There are so many cute projects in this issue of SCC…paper, yarn, fabric, felt, thread…I think that's why I like this mag so much!  It's just got a ton of cuteness going on–and as a mama who loves crafting, with a 7 year old daughter who loves crafting, we always find cute new projects we want to try & new inspiration on every page.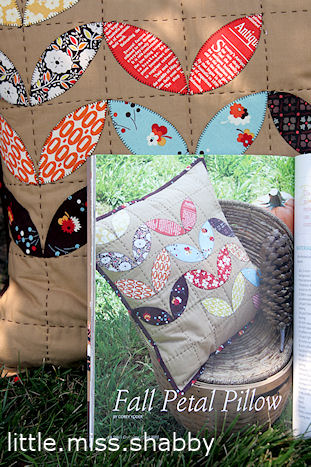 Can I tell you how much I enjoy being able to use Flea Market Fancy for binding!–No fear of not being able to buy more…at least for now…which is perfect, 'cause I love that little posey as a binding.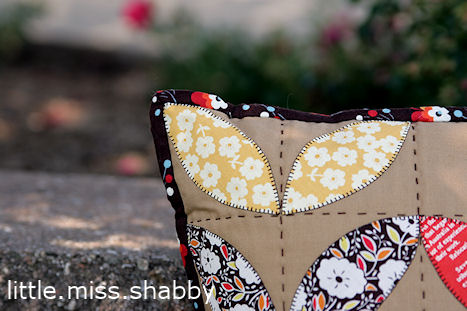 Shannon, the editor of Stitch Craft Create Magazine, was kind enough to send along an extra Fall issue for me to give away to one of my readers!  If you haven't checked out Stitch Craft Create Magazine yet, or if you have and you're addicted to it (like me), just leave me a comment for a chance to win a copy of your own. =)