Journal It!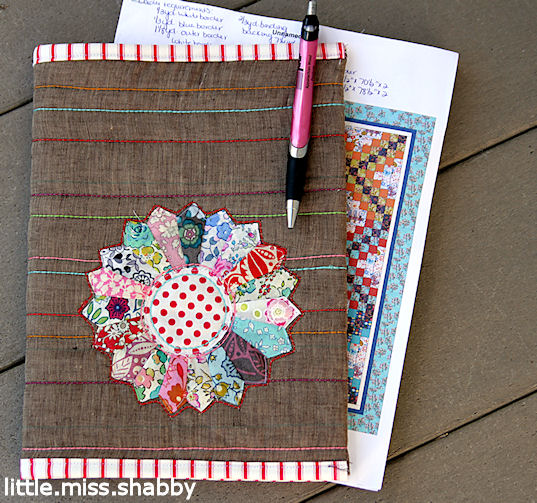 Thanks so much for your input in regard to my last post!–It definitely gives me some things to think about. =)  Today, I do have something I can share with you…from start to finish–pretty exciting. =p
The family and I got back yesterday from a weekend of camping.  I had taken along my boring old composition book which I have taken to using for writing notes, inspiration, patterns etc. in order to wrap up a few projects.  But the notebook was so dreary, it definitely needed some jazzing up–yesterday afternoon, jazzing up became my Sunday project.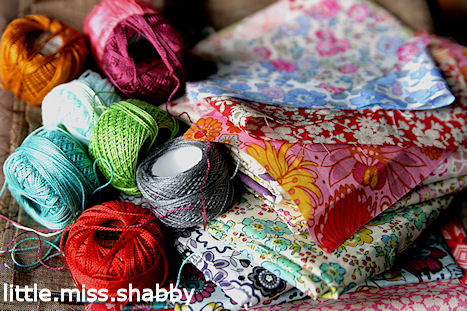 I swapped some fabrics with Aneela awhile back and in with the fabrics she sent she included some Liberty of London fabrics.  I decided to use those and I added some Liberty prints from my stash in with the mix.  Then I threw in some Anna Maria Horner prints that worked well with the Liberty prints.  AMH's voile prints are similiar in weight to Liberty fabrics.
I decided to use the same Linen that I had used in my Stitch Magazine pillow—a great chocolatey color.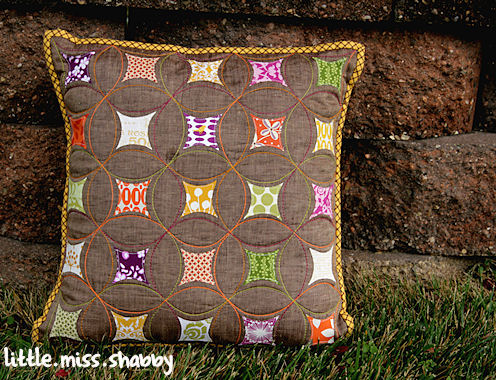 I new the basic design idea that I wanted to use…Perle Cotton stitching with a cute little Dresden.  I found this free pattern on craftsy.com which provided a mini dresden template so I didn't even have to draft my own pattern.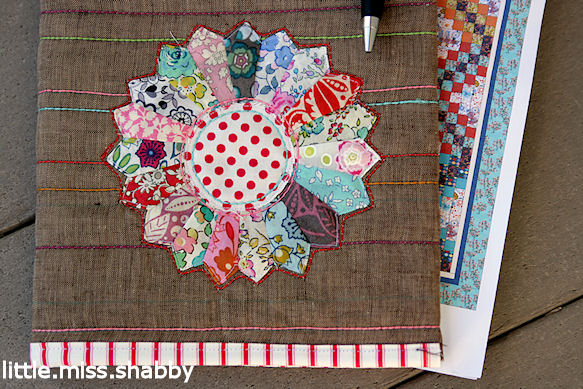 The stitching on my journal cover is all done using 8 wt. Perle Cotton on my sewing machine(regular weight thread in my bobbin).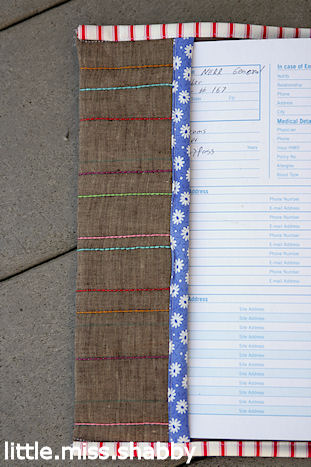 I used a fun blue flower print to finish the edges on the inside of my journal cover.  And a perfect stripe for the binding on the top and bottom.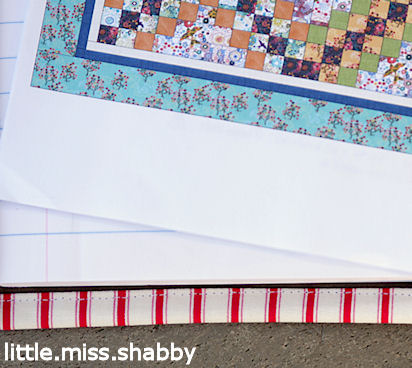 The back of the journal features the straight line stitching.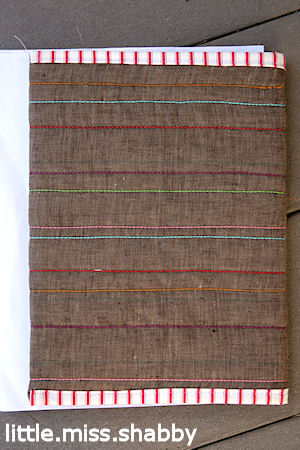 If I had more time, I would have added a little pen pocket or an oversized pocket to store a calculator/cell phone.  But, since I was after a quick finish project, no pockets were added.
All in all, so much better!  And the nice thing is, is that the journal cover can easily be removed and used for my next journal once this one is used up.  Perfect!