Excited!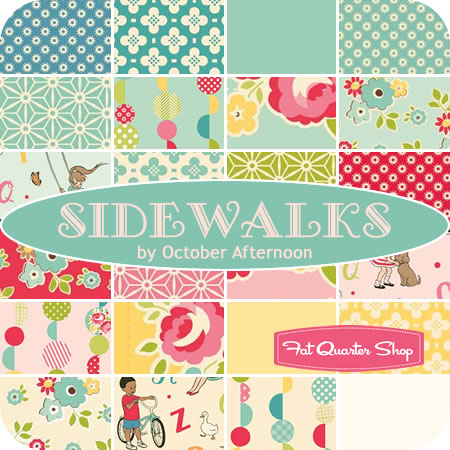 Girls!–I can't tell you how excited I am for this fabric!  Do any of you have that elusive fabric line..you've seen it in some other form(paper, wallpaper, artwork) and wished forever that it would be a fabric line?
I have wished & dreamed about the Sidewalks Scrapbook collection by October Afternoon becoming a fabric line for sooo long!
I would see these papers and think…if only…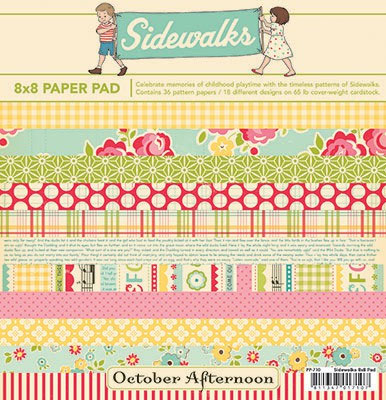 And stumble across things like this: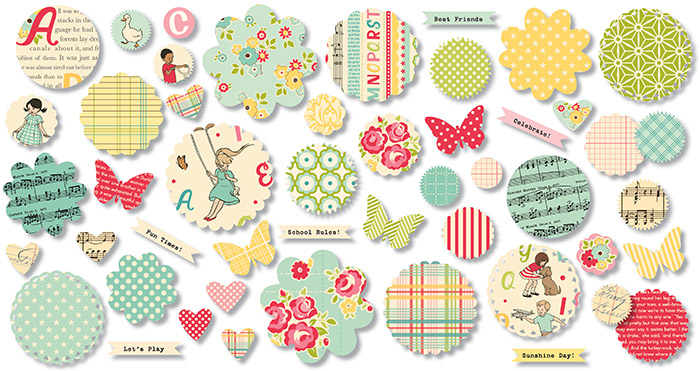 And think what fabulous fabric this would be!
This print especially…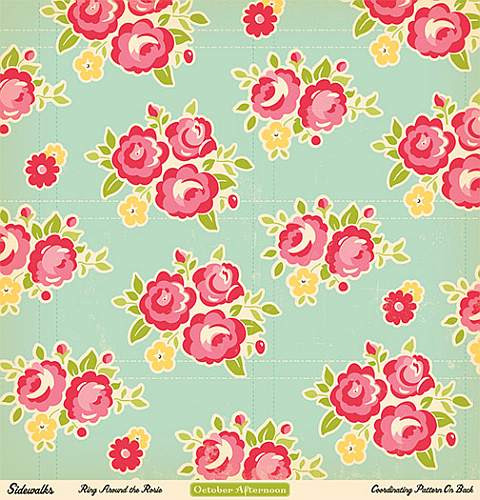 I even went so far as to contemplate how bad it would be to upload to spoonflower and print for my own use…I never did of course!
Since October Afternoon designs for Riley Blake I knew there was a chance that someday it might be fabric.  And girls, that day has come!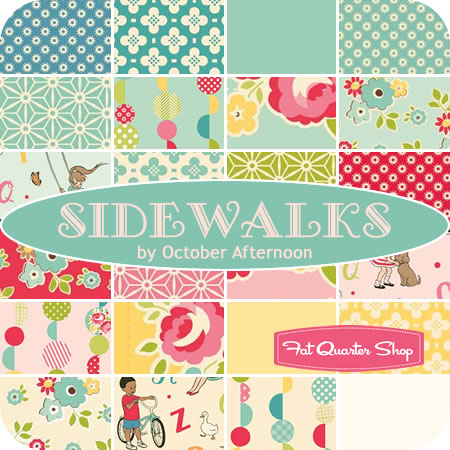 I am soooo excited!–Now I just have to wait until September.
And while we are talking about fantastic fabric lines…Cinderberry Stitches has teamed up with Riley Blake for this fun little line: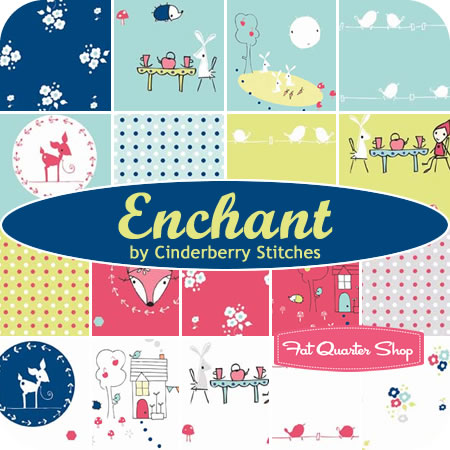 Cute Right?!
Riley Blake is knocking it out of the park this fall!