Taffy Toss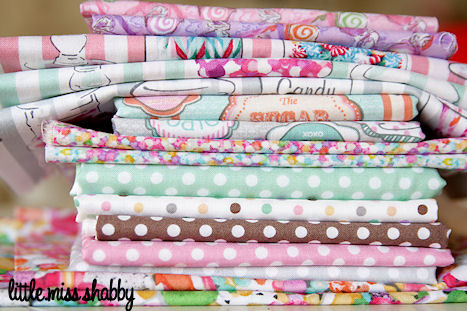 In addition to Boxy Blooms,  I designed a 2nd quilt for P&B Textiles for fall quilt market.  I got to work with a super fun fabric line called Dottie's Sweet Shop.  They are such fun fabrics!–I don't very often work with these novelty type fabrics and it was a fun change of pace.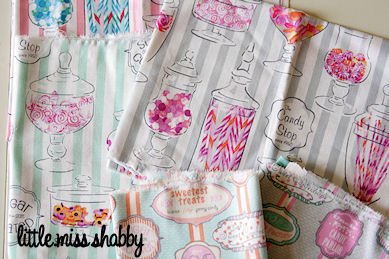 I especially loved these candy/text prints in the line.  I think these fabrics would make an absolutely adorable little girls dress!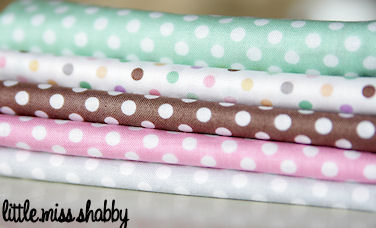 And the polka dots were great to work with–I can see the aqua polka dot becoming somewhat of a staple in my fabric stash.  It's such a pretty shade-more of a green/aqua instead of a blue/aqua.
I designed the quilt Taffy Toss to show off the fabrics in this collection.  It's the perfect throw size for a sweet little girl.
The pattern is now available on P&B's website here.  And, Hawthorne Threads is carrying the full line of Dottie's Sweet Shop Fabric.
Hope you all had a great weekend!