Ironing Board Update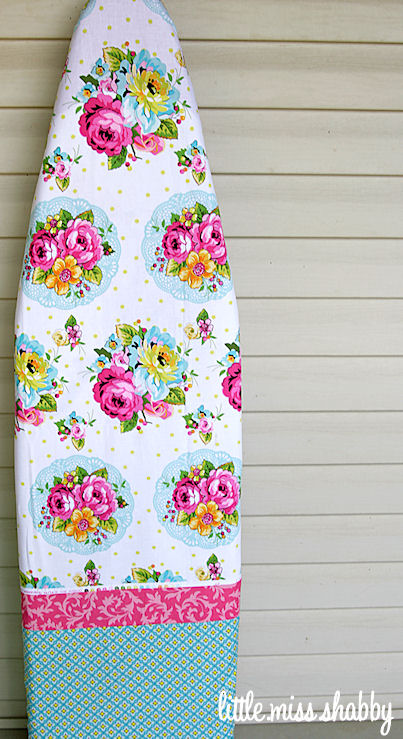 Well, it was time…actually it has been time for awhile to update my sad ironing board cover.  I gave some thought to taking a before picture but I just couldn't bring myself to do it.  I'm pretty sure you all would have thought I didn't know how to iron–given the amount of burn marks and holes on my old ironing board cover.
I used this great tutorial over on Randi's blog.   It took maybe 2 hours from start to finish and that's pushing it.  So, if you've been looking for a quick easy new update for your ironing board this is the tute for you.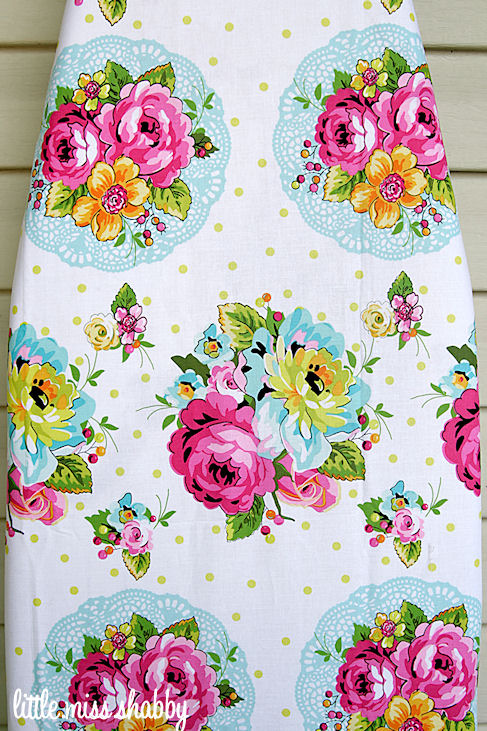 I decided to dig into some Paula Prass fabric I've been hanging onto.  I wanted something bright and fun and this fit the bill.  I paired it with two Heather Bailey fabrics.  And I left the selvage intact on the Paula Prass fabric–love those colorful dots.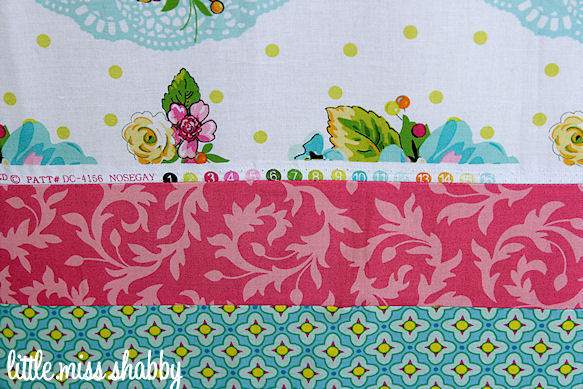 If you fancy a redo of your own here are some more great tutorials:
Quilted Ironing Board Cover using Jelly Roll Strips
Patchwork Ironing Board Cover(Great for using Scraps)
Ironing Board Cover with Accent Stripe
10 minute No Flip Ironing Board Cover