A Monogrammed Journal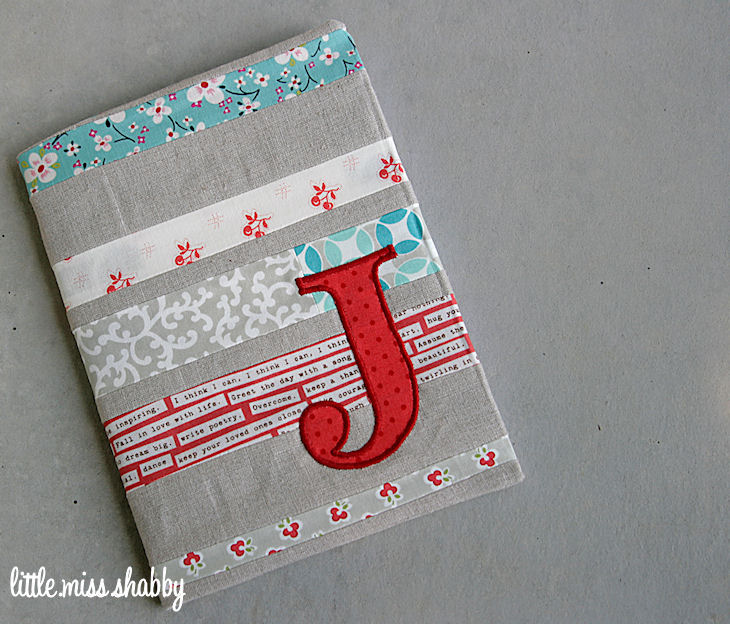 One of the projects on my to do list last week was to make a little thank you journal cover for a friend.  I ended up using a mix of fabrics from Moda and one Alexander Henry print along with some linen.  I used this tutorial from Stitched in Color.  I've wanted to try this tutorial for awhile.  When I made this journal cover a few months back:
I made the pattern up as I went and I was very happy with the end result.  However, sometimes it's very nice to be able to follow a pattern without any math or figuring involved.  The Stitched in Color journal cover isn't finished on the very inside which gave me pause, but it whips together so quickly and, really, unless you plan on giving your journal cover a lot of heavy washing it shouldn't be a problem.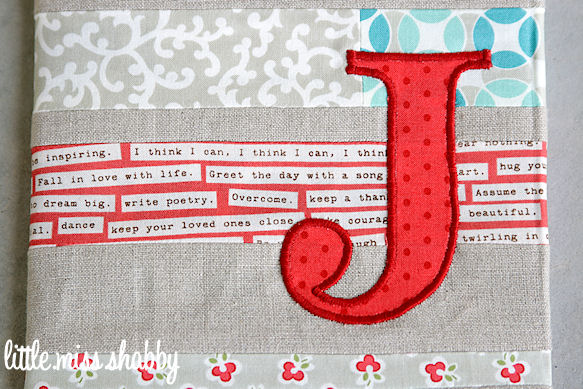 I created the monogram using a bit of Heat n Bond lite (my go to fusible).  The font was one I had handy to print out in MS word.  After ironing the "J" into place I satin stitched around all of the edges.  FYI: A satin stitch is just a fancy way of saying tight zigzag stitch.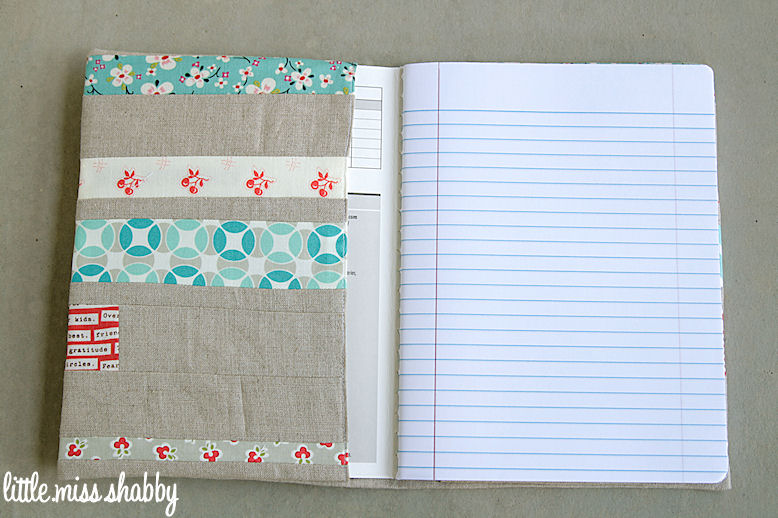 The cover has nice deep pockets so no worries about the cover slipping off.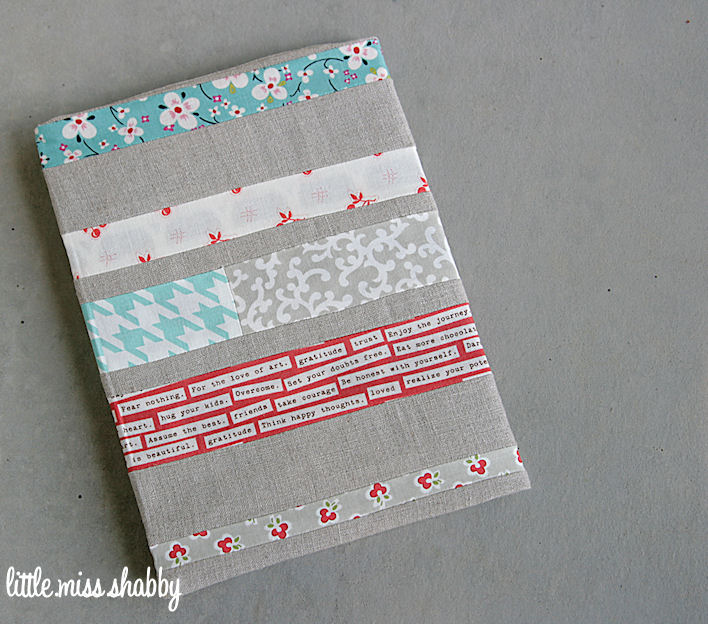 The stripes on the front of the journal carry around to the back.
The nice thing about Journal covers aside from their cuteness factor is that you aren't afraid to use the journal.  Once you use it up, just take the cover off and move it onto another journal and you still have a cute journal.
I always have a journal ready to jot down design ideas, write up patterns, make lists etc.  They are so handy!