A Tula Pink Project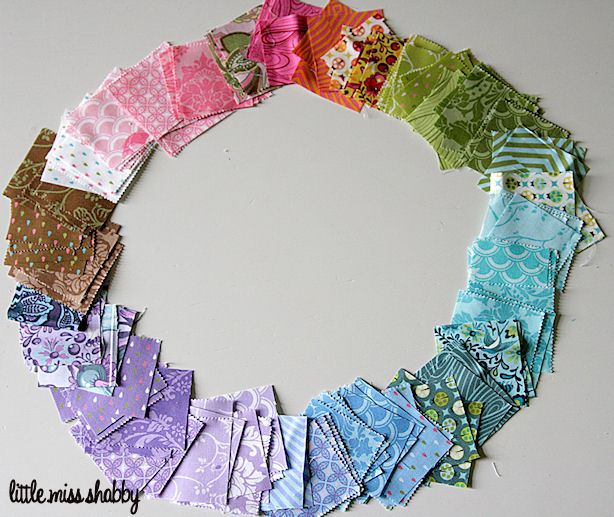 I started on a new project over the weekend.  I've been hanging onto a Tula Pink Full Moon Forest(from when she was designing for Moda) for years just waiting for the right project and this weekend inspiration struck.  I pulled some fabrics from Tula's Birds & Bees line of fabric and many of the fabrics from her full moon forest and starting cutting.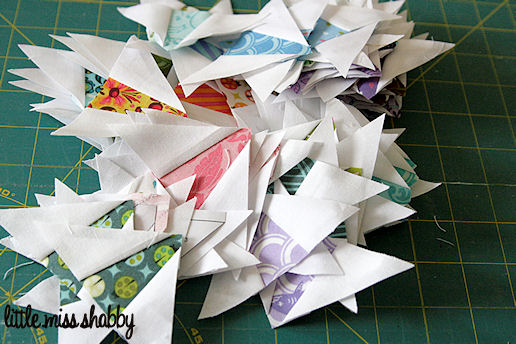 After cutting squares, I began piecing the fabrics into these sort of bug shaped pieces.  Chloe asked me if I was actually making some kind of a bug.  They certainly do have a "bugish" look to them!
Much less buggy in the layout I intended for them.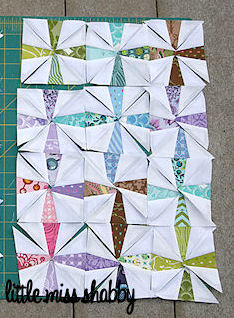 And an in progress shot: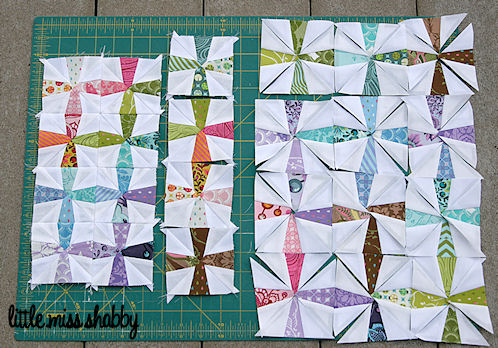 A tip if you are working on a smaller project with a lot of little pieces(each of these blocks finishes at 3″) is to lay all of your pieces on your cutting mat.  They are easy to move around if you need to move them, and they stay in the right order.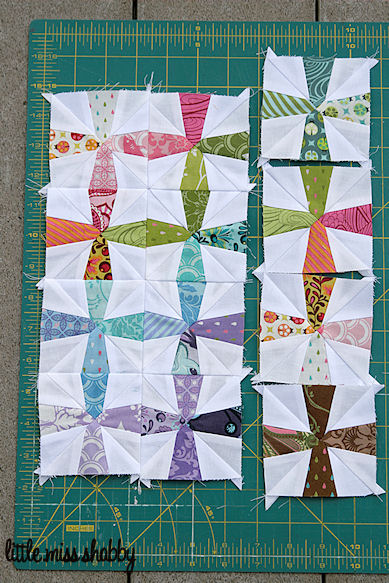 Just need to finish up the last couple rows and then I can move onto the next part of my project!
Hope you all are having a great Wednesday!