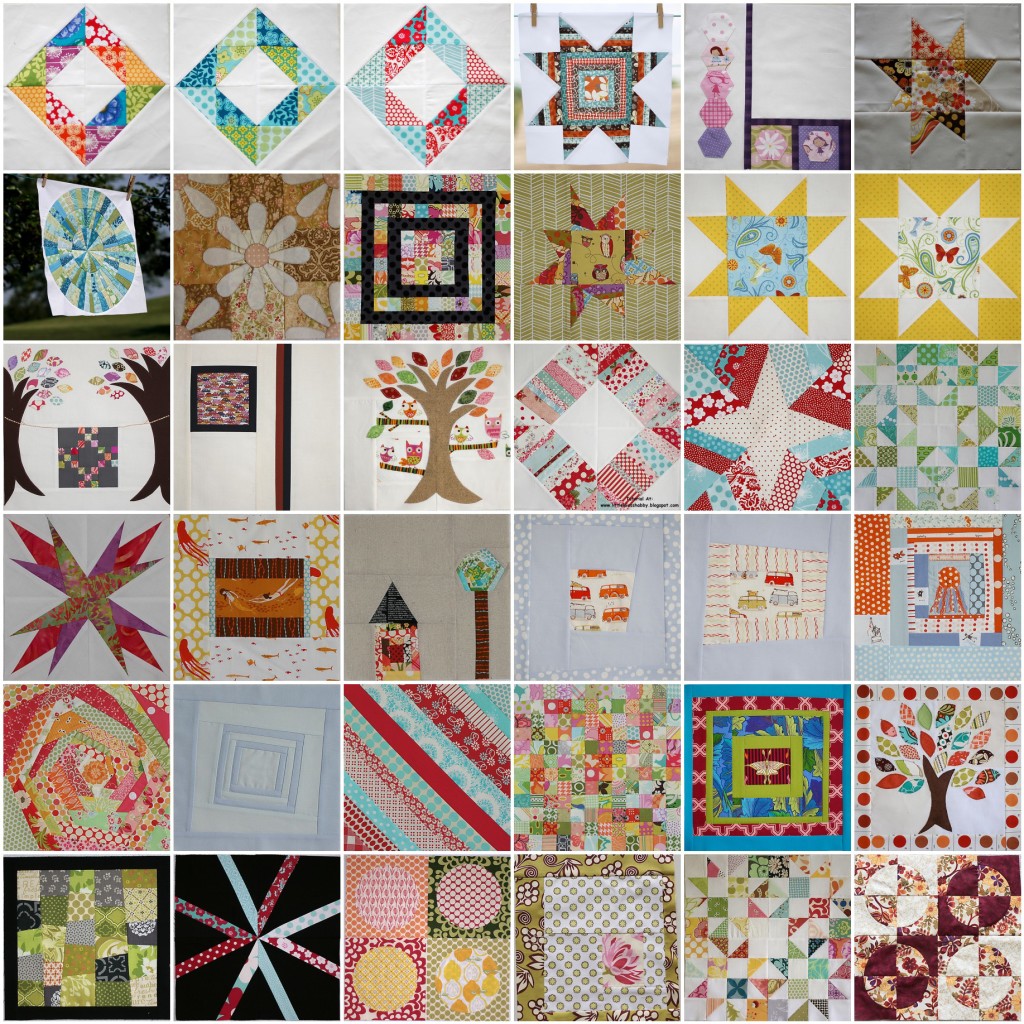 It's no secret that I have been involved in "many" quilting bees over the last several years.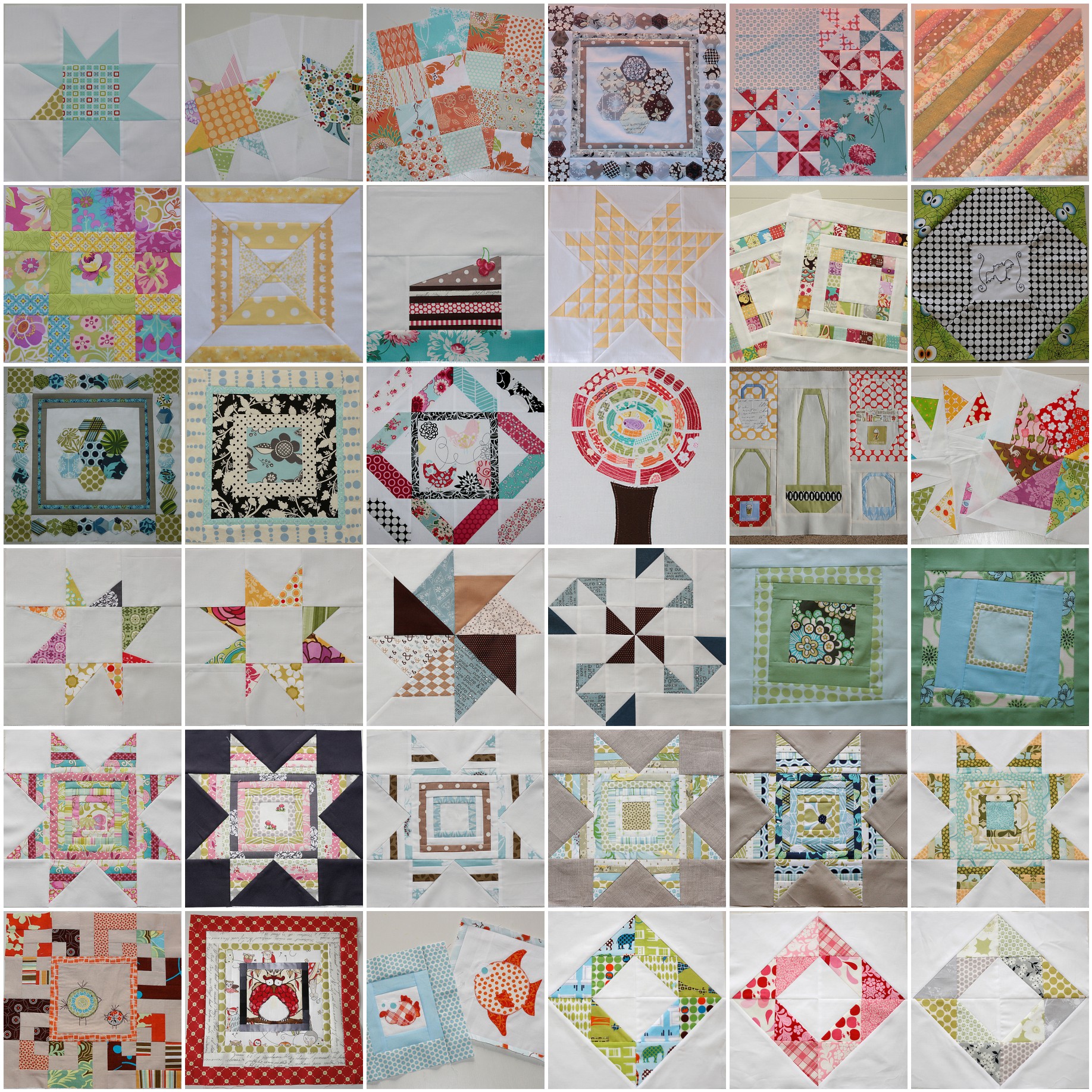 These blocks represent the blocks I made in only 1 year of quilting bees–and I was in bees for more than just 1 year!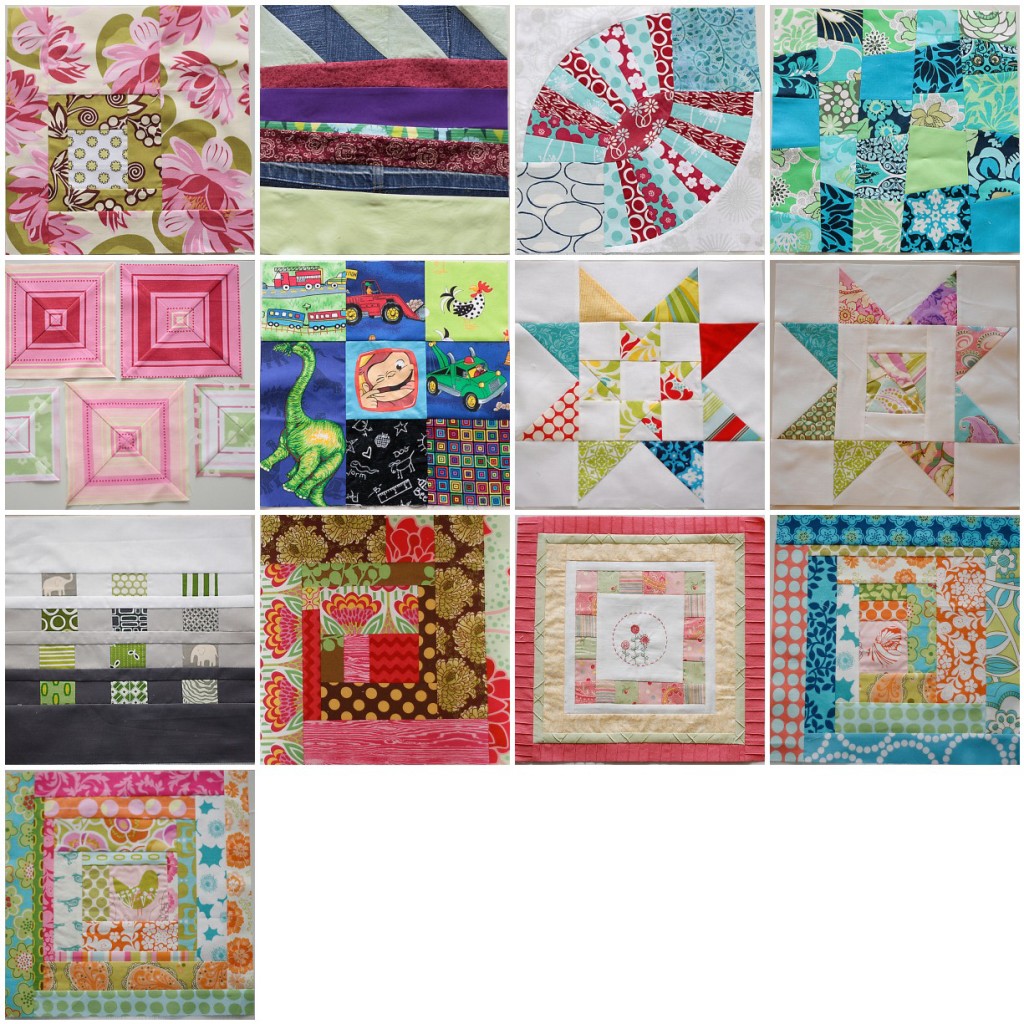 I got totally carried away with the bees and have stepped back from them completely for the last 2 years.
Now, I've decided to become involved with one again.  But this time, one with a purpose.  Does anyone care to join me?
Here are the details:
First some background info.:  Ryan and I are very fortunate to attend a church with a very mission minded focus.  Our church supports many long term missionaries and sends numerous teams on short term mission trips throughout each year.  The teams put together for the short term trips do projects in different countries caring for children in orphanages, large and small building projects, and meeting the needs of these people that otherwise would not be met.  Throughout each year, we have many fundraising events(including a yearly auction) to raise money to send our teams, purchase building supplies, and help the people in these countries as needed etc.
Here's what I would like to do:
Set-up a bee of my own or set up another circle of the Do Good. Stitches Bee(for those of you not familiar you can check out this bee here) with the finished quilts being auctioned off(or used in other fundraisers) to support our missions teams.
 Here's who I am looking for:
 People with a passion for mission work who can commit to a quilting bee for a length of time.
People with an overflowing stash of modern type fabrics or a willingness to purchase as needed(Blocks will be made from our stashes).
The bee will be set-up with 5 quilters and 5 piecers.  Each month one of the 5 quilters will decide on the block pattern/colors.  All 5 quilters and all 5 piecers will each make 2 blocks for a total of 20 blocks which will be sent to the assigned quilter to put together and quilt.  The quilter will then make the quilt and send it back to me.  If you are familiar with Do Good. Stitches this is the same format they use.
So I will be looking for 4 more quilters(I will be a quilter) & 5 piecers.  I prefer people with an active flickr account–the group will be taking place on flickr and then we can all share our block/quilt progress.  If the group is set up thru Do Good. Stitches an active flickr account is a must.
If this is an opportunity you have been looking for or if you have questions please contact me!