New and Coming Soon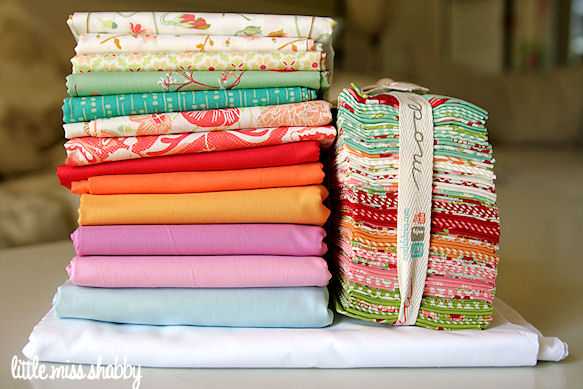 I've had some great fabrics arrive at my door recently.  I hope to get to them soon–but in the meantime I thought I would share some of them with you. =)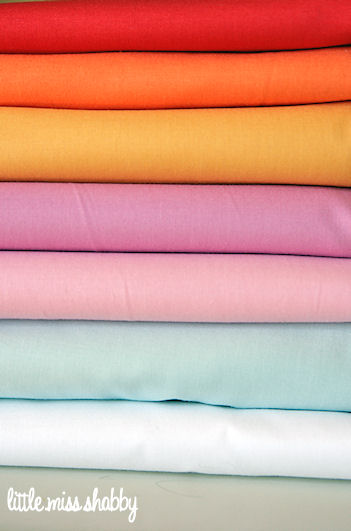 First up this little stash of fabulousness from Hawthorne Threads.  These are all Cotton Couture fabrics by Michael Miller.  They have some of the dreamiest colors available in their solids range.  I recently ran across a vintage quilt top using these colors and it was be-u-tiful!–This is not a combo I would normally put together but you are just going to have to trust me on this one–it was stunning!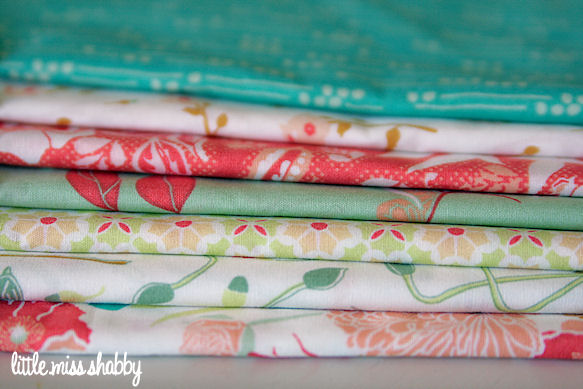 And of course Reminisce coming to my house was kind of a no brainer.  These colors are my current favorites so I knew I was gonna need some of this amazingness.  Reminisce is Bonnie Christine's first line of fabric for Art Gallery Fabrics and I love it!  Reminisce comes in two different colorways "Sweet Reveries" & "Vivid Reflections".  Both are lovely but, all except one of the fabrics in my little bundle are from "Sweet Reveries" & there is at least one more print in that colorway that I would love to have.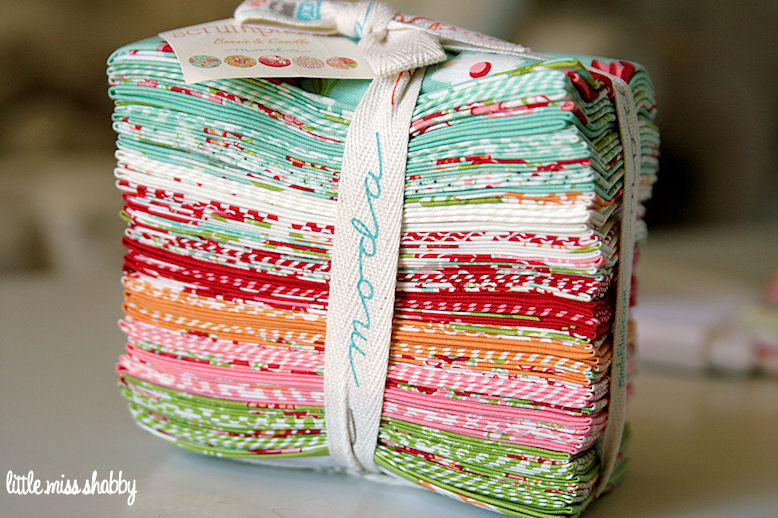 Some Scrumptious has made it into my home as well–thanks to a great market goer who picked up this bundle for me.  (By the way dear friend, I haven't forgotten about you!)  I'm not sure what I will be making with this bundle–I do have an idea or two.  I feel like I totally need to pick up this Aurifil thread though!:
The thread will be available from Fat Quarter Shop next month.  Precuts of Scrumptious are popping up all over Etsy and yardage will be available later this fall.
And last but not least(and not something that I have in my stash yet…but will!)….have you guys seen this?: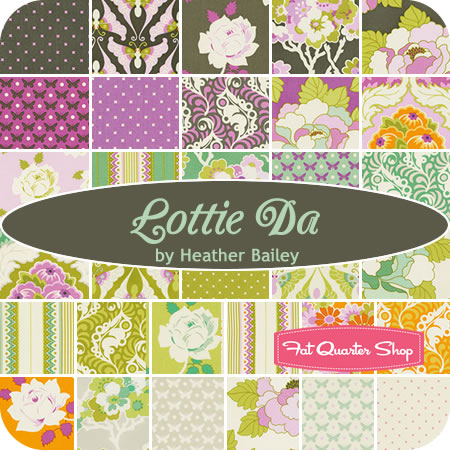 Lottie Da by Heather Bailey!–I saw pics of it a few weeks ago but now that it's on Fat Quarter Shops website it feels a bit more real. =)  I feel like I have been waiting forever for Heather's next line of fabric–so I'm pretty excited about this one.  It's gonna be available in September…can't wait!
Ok, so Lottie Da wasn't last but I remembered a couple more fabric lines currently on my radar…Modern Roses by Stephanie Ryan for Moda–I think the color palette is spot on!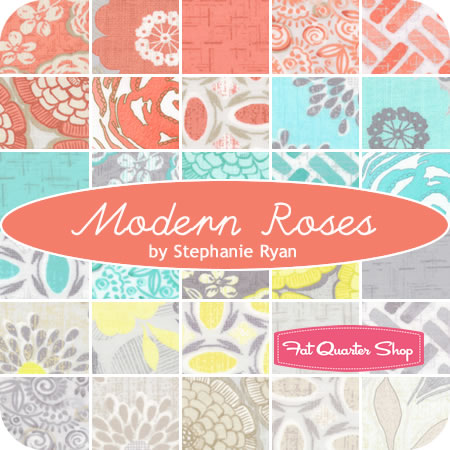 We're gonna have to wait until November for this one though. =)  It's so pretty isn't it!
And last(for real this time), these fabrics by Denyse Schmidt for Joann's.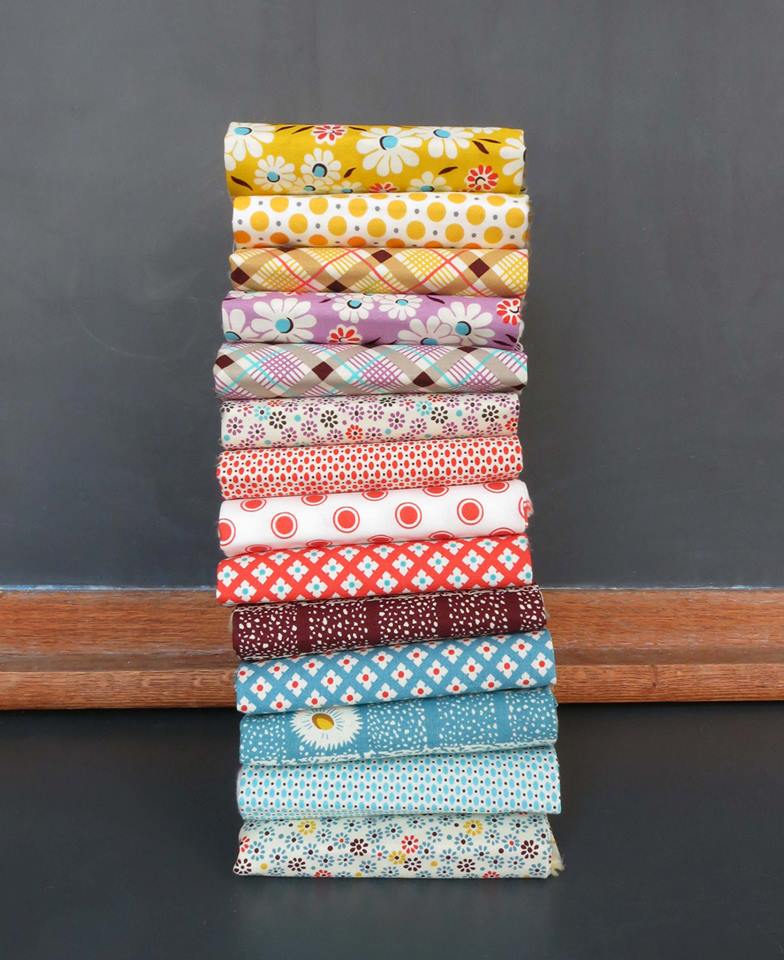 Denyse just shared this photo on her DS Quilts facebook page.  You can pop on over to see more pics of this fabric line, Croquet for Joann's.  The colors in this line are fantastic.  I know my fabric stash is very light on the purples–I think these would be a great addition.  The rest of the fabrics in the line are pretty amazing as well!
Anything you guys are excited about or saving your pennies for?