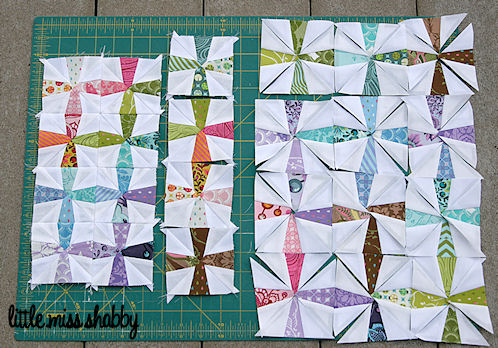 I've completed my Tula Pink project.  Last week I had just a few rows completely sewn together.  Over the weekend I tackled the rest of them.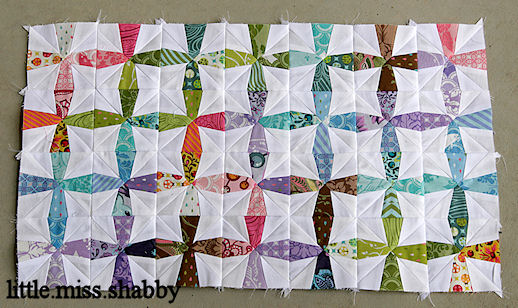 I didn't overly concern myself with matching up the seams as I went along(totally out of character, I know!) which gives the piecing a little wonky feel which I think works well.  My little project was on the way to becoming a journal cover so I knew I wanted to finish all of the many seams.  I layered the top and a piece of fabric(no batting, I didn't want added bulk) and quilted a crosshatch pattern.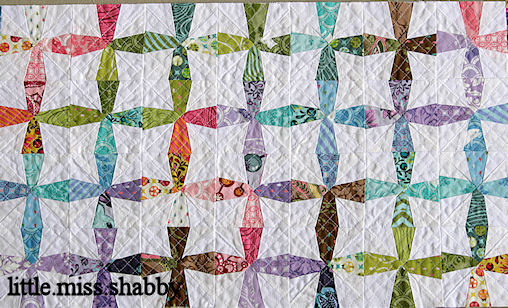 I didn't mark off the crosshatch before I quilted–it's a bit more free form than my usual carefully marked lines.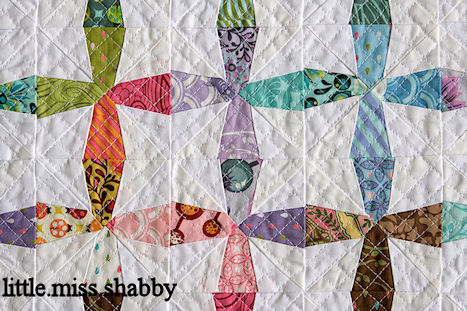 And here's the completed cover.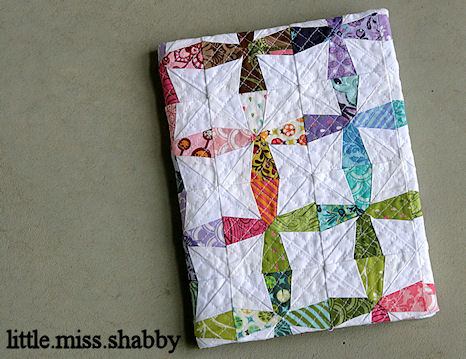 And the other side–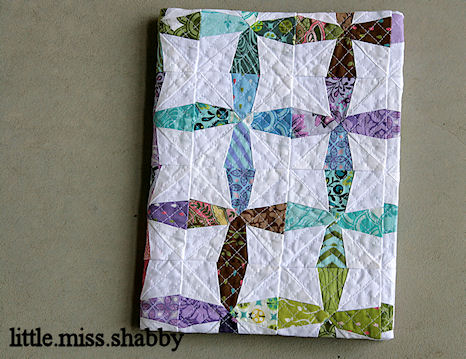 I added a print from The Birds and the Bees to the inside covers.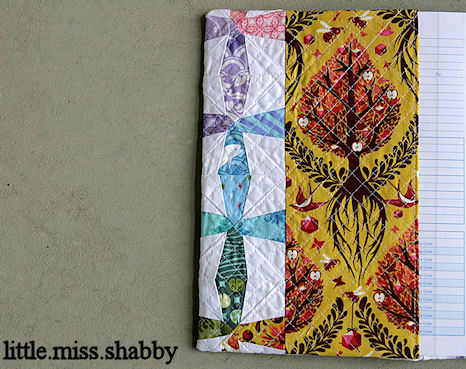 And the other side: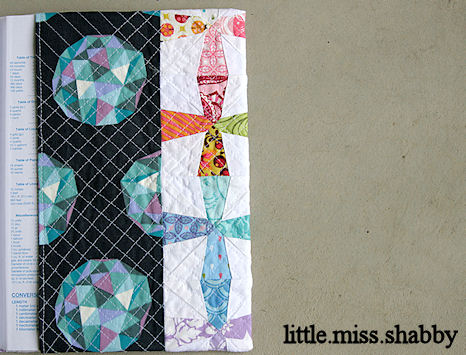 I really enjoyed working on this project!  I was asked about the pattern that I was using & it's one that I drew up myself.  If you are interested in trying out this pattern for yourself I've attached the paper piecing pattern below.
Mini Rings Paper Piecing Pattern
Happy Wednesday!