Chevron Fun!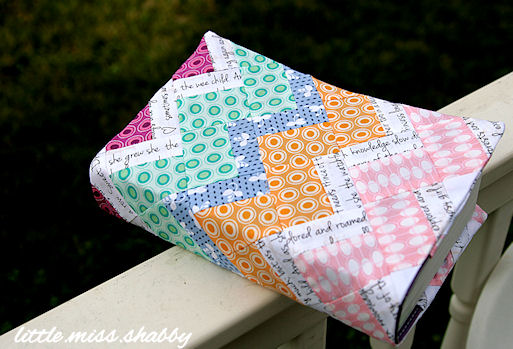 Do you remember earlier this summer when I made this journal cover for a friend?: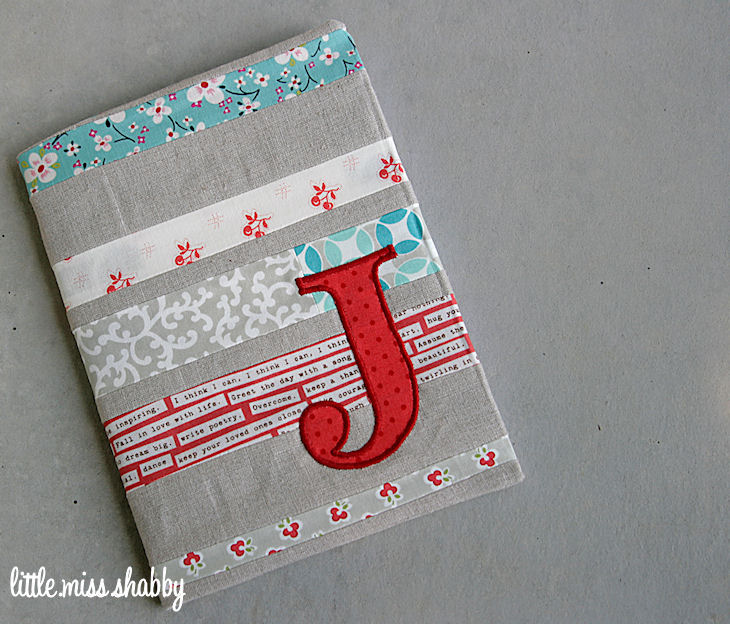 Well, she asked me if I'd be interested in making a cover for her daughter's bible.  I was excited to give that a whirl.  I talked to her daughter about the cover a week ago and she said she liked the colors pink/blue/orange.  As far as patterns she liked polka dots and chevrons.
So, I started going through my fabrics and I ended up with a little collection of Art Gallery Oval Elements Fabrics, another Art Gallery print, and two prints from Madrona Road.  And I decided to go with a chevron pattern.
Did you know you could make a pretty slick chevron pattern using strips of fabric?  You will need pairs of strips in about a 2:1 ratio.  For example, my strips were cut at 1 1/4″ and 1 3/4″.  This ratio can vary depending on how much zig you want in your zag. =)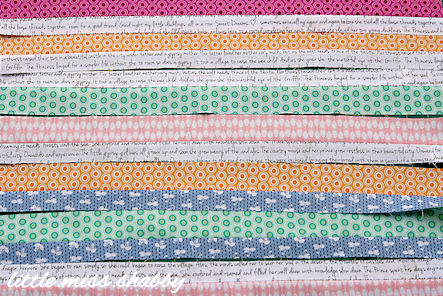 After sewing together the strips, cut them into squares.  My strips were 2 1/2″ x about 22 1/2″ long.  I cut 2 1/2″ squares from my strips.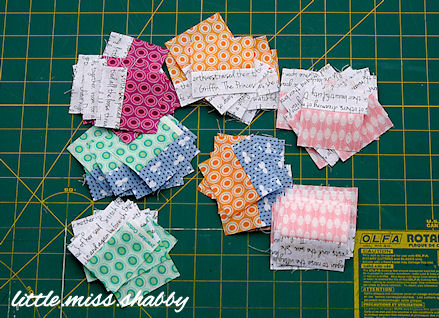 And then, it's just a matter of sewing them together.  You'll sew them together on point so you will also need either setting triangles or squares to fill in your sides.  I opted to use 2 1/2″ white square since I knew I was gonna be trimming it up.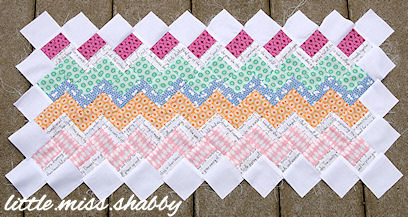 And then I trimmed it up to the size I needed and turned it into a Bible cover.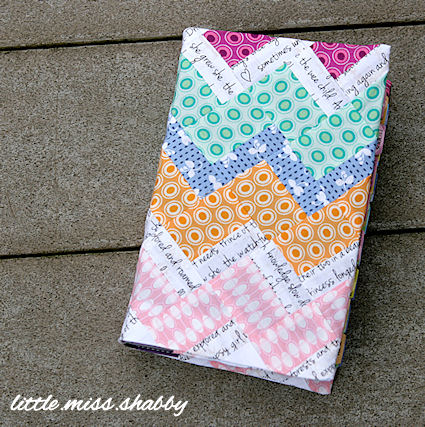 This is the cover on my Chloe's bible which is almost the same size as I needed.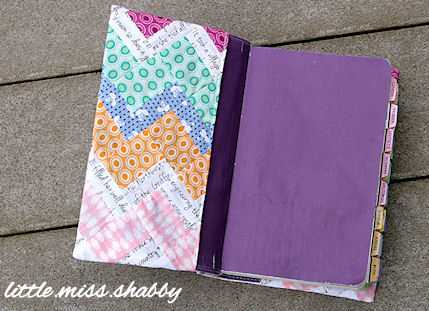 I think my favorite part of the cover is this cute little heart on the front.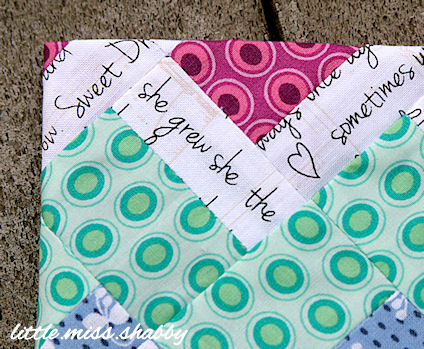 Of course, now Chloe & Elonie want covers of their own.  They were having a grand time yesterday picking out fabrics for their  covers.  Chloe even said, "It might be kinda nice having a mom who can make stuff."  What a compliment! =p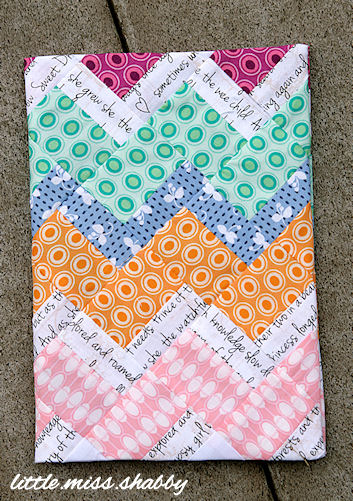 I think it turned out quite cute! =)