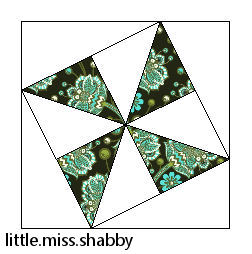 Welcome to anyone visiting from the Electric Quilt blog today!–and of course welcome to you who visit me often! =)  I was excited to be contacted by Heidi of The Electric Quilt Blog last month to see if I would be interested in being featured on their blog.  The first sentence of her email was "We noticed your website and it looks like you use EQ7"..oh boy, do I ever!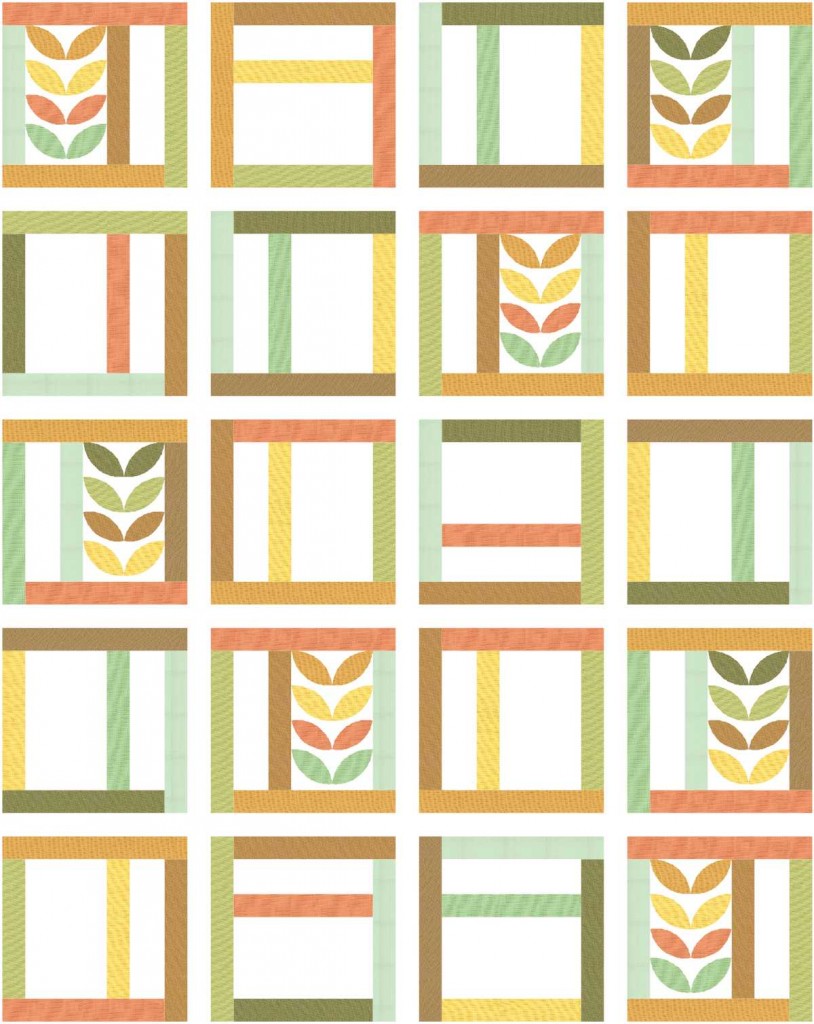 Long time followers of my blog have seen many of my finished designs but maybe not that much behind the scenes of my design process.  Almost everything I design begins in Electric Quilt–from the initial block designs to the finished quilt layout.  Above you can see the finished quilt design for my Organic Elements Quilt which I designed for Moda Bake Shop.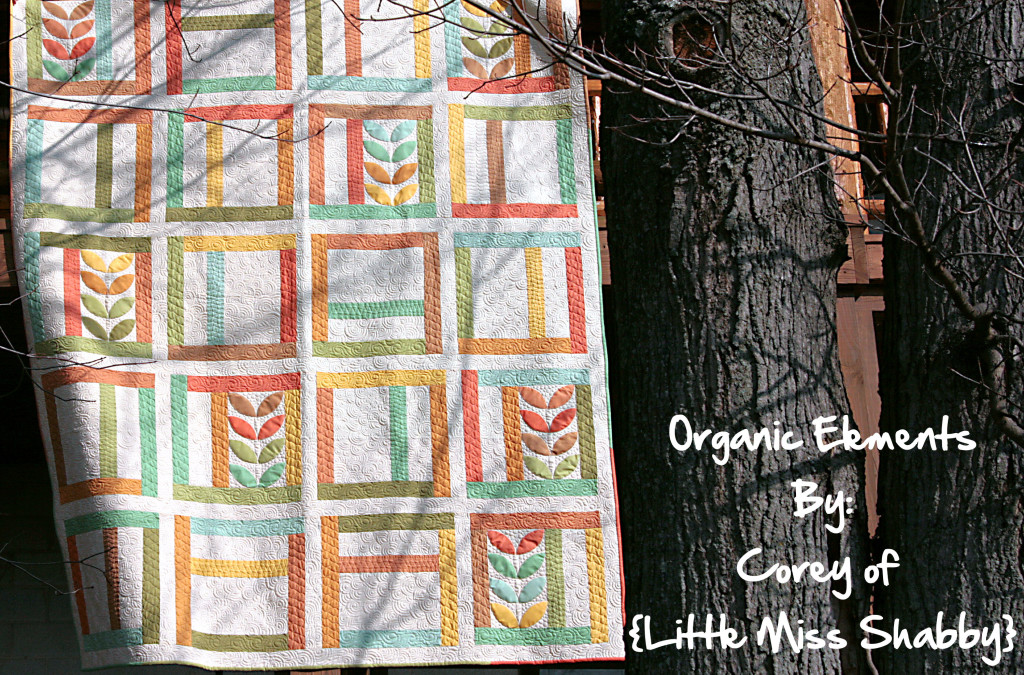 I am able to try out different fabric options and see what works and what doesn't work quite as well.  My Organic Elements quilt doesn't work nearly as well in prints–and the addition of sashing in the solid version was a must.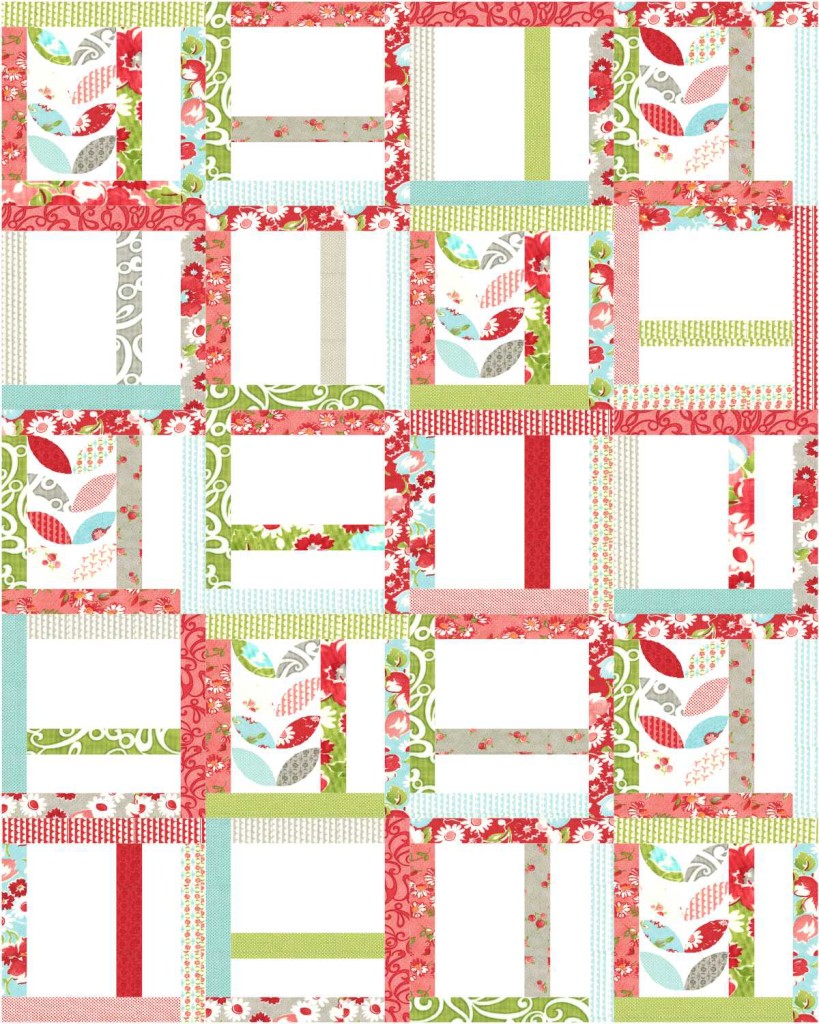 Many fabric companies offer their fabrics as free scans online which can very easily be imported into Electric Quilt which allows you to see exactly what your quilt will look like as a finished product.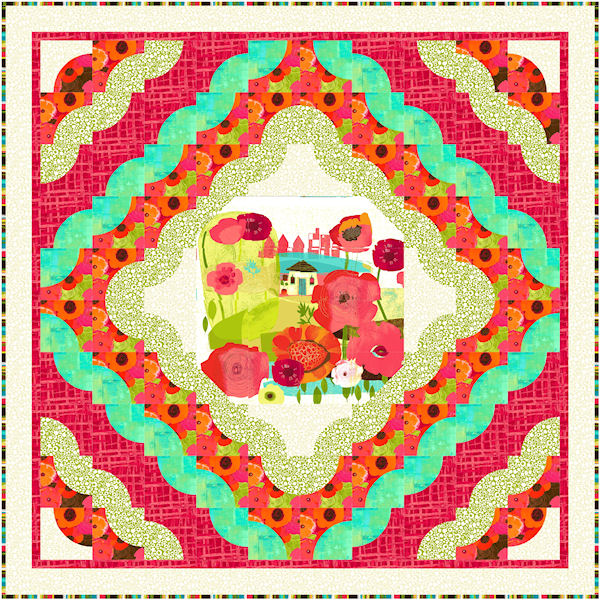 Moda Fabrics does a wonderful job of providing free fabric scans for anyone to use.  You can find all of them available here.
When I designed the Ruby, Pearl, & Opal quilt: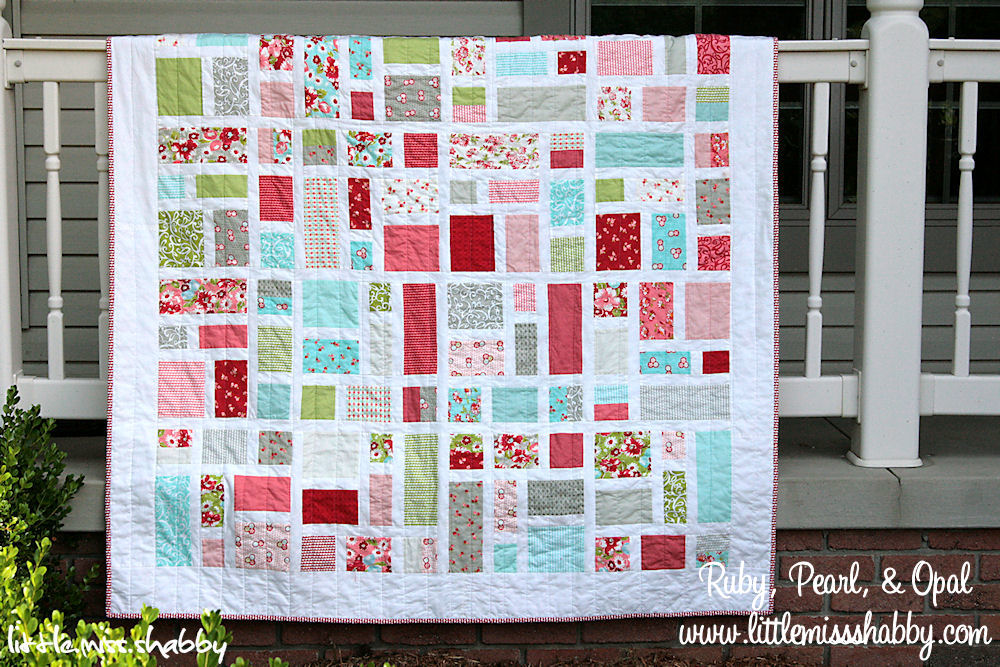 I had originally planned to use Central Park by Kate Spain: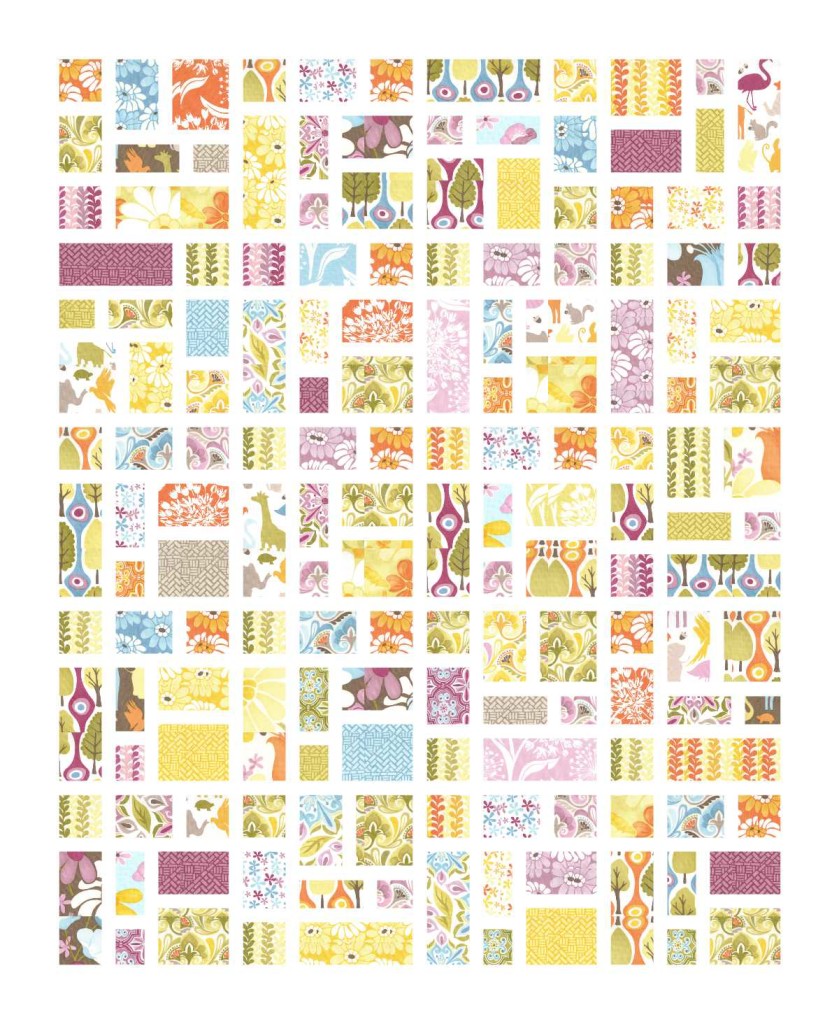 But when it came time for my fabrics to arrive, Moda didn't have the precut  in Central Park that I needed to complete the quilt.  Making the change to the Ruby line of fabric was a no brainer after seeing it in those fabrics!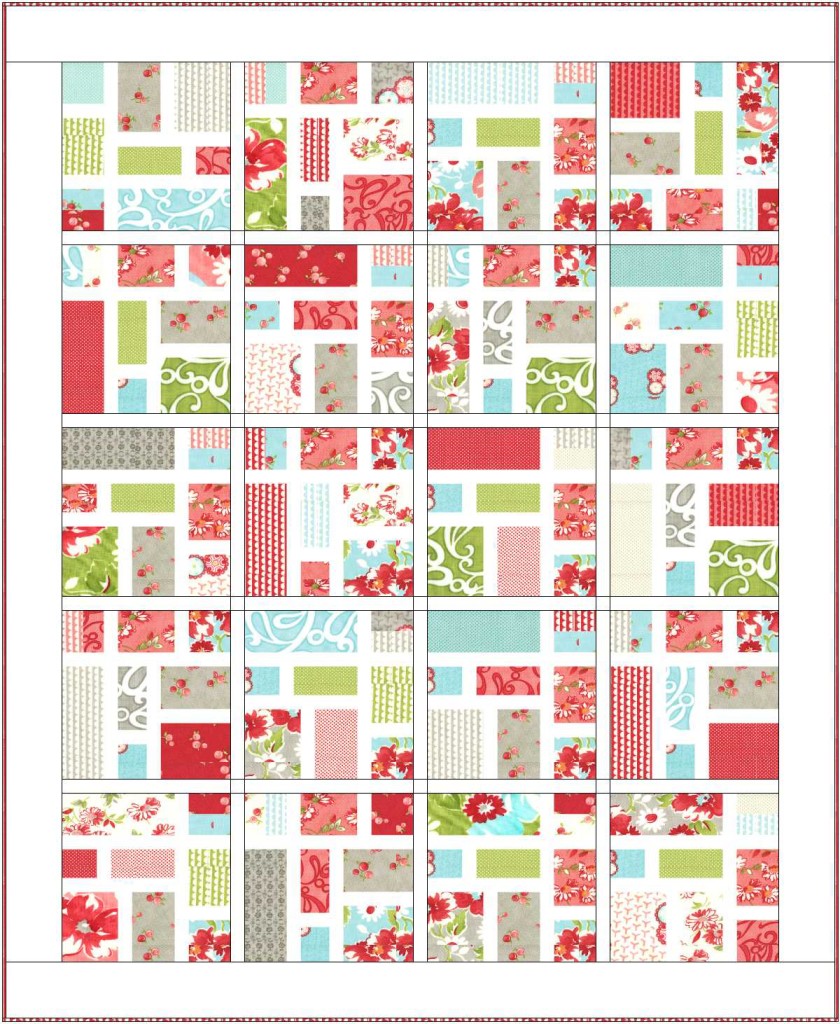 I have also totally used EQ to make cool coloring pages for my daughters.  I've got a whole portfolio of these to keep them busy on a rainy day!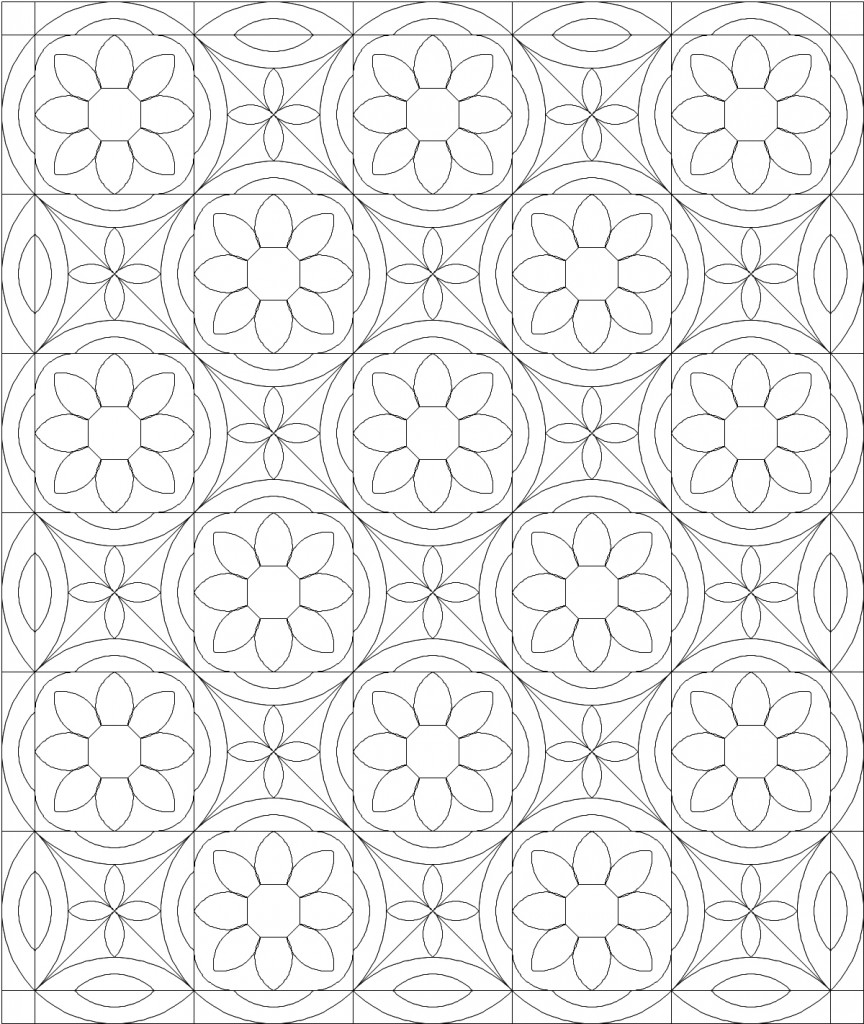 Today, I'm excited to be sharing my Dancing Pinwheels block with you all.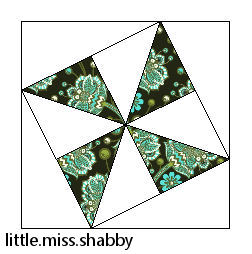 This is a great little easy block that'll look neat in any setting…basic horizontal layout: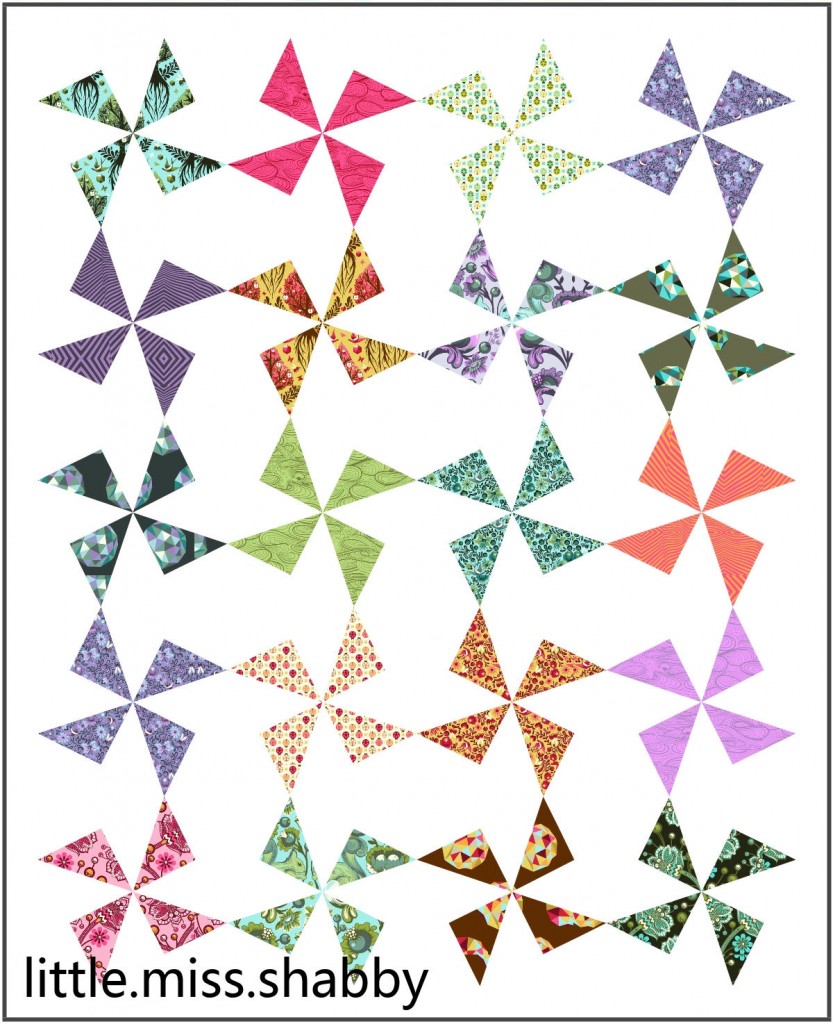 On point(it's so easy to try out different layouts in EQ):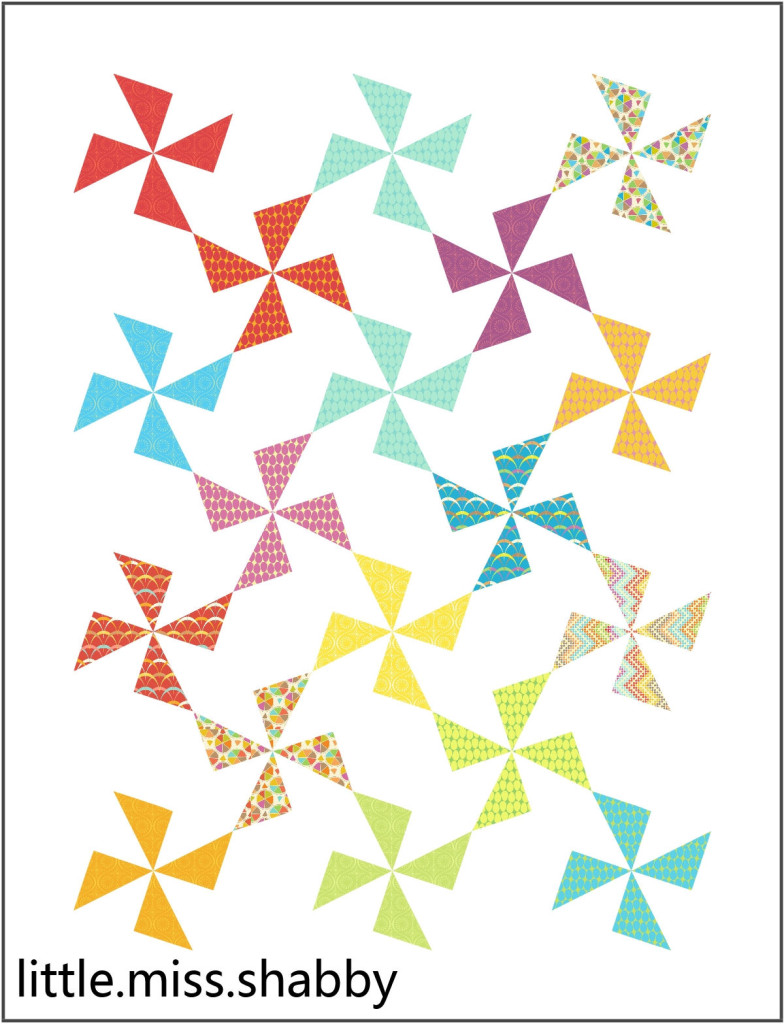 Or in solids: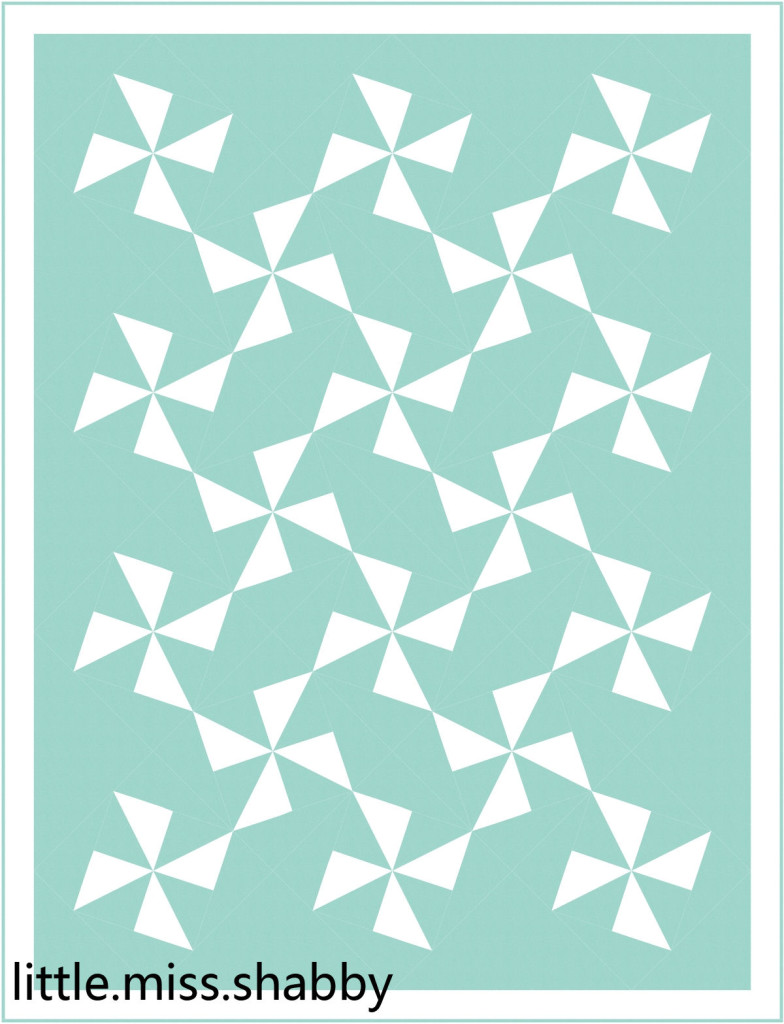 And here's the easy little block pattern: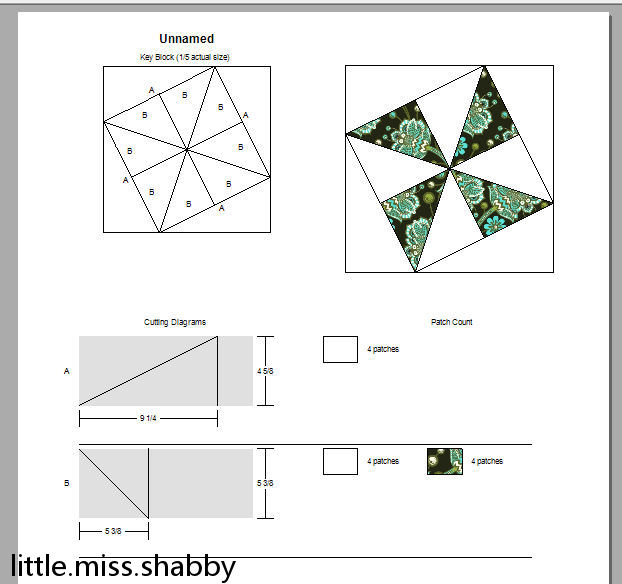 The HST units will finish at 4 1/2″ within the block so instead of cutting triangles as indicated by EQ you could also cut squares at 5 1/2″ and piece them using this method(trim after pressing):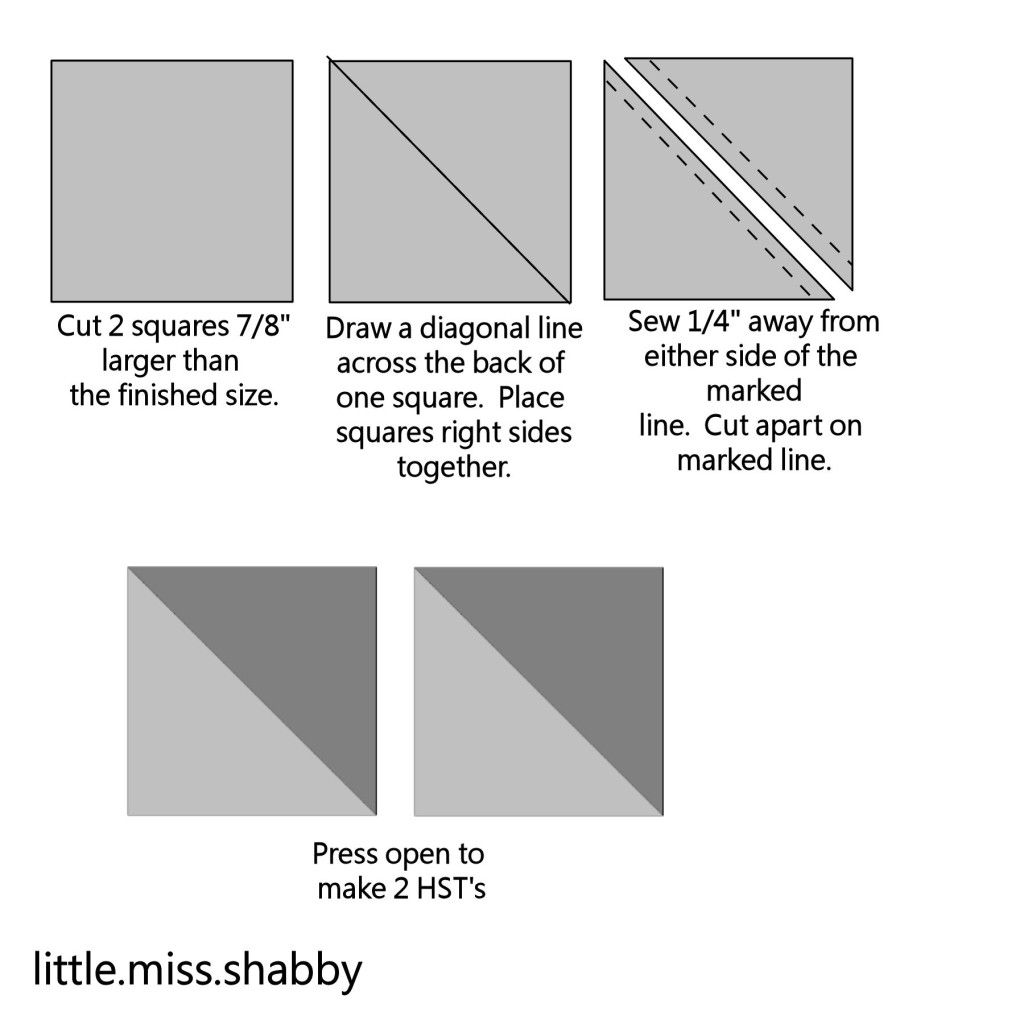 Also, in my Dancing Pinwheel layouts I have two different block orientations.  To achieve the 2nd orientation, all you have to do is cut your piece A blocks diagonally in the opposite direction (instead of cutting them from the lower left corner to the upper right corner, cut them from the upper left corner to the lower right corner).  If you are using a solid background fabric that you can use either the back of the fabric or the front of the fabric you can cut them all the same and just use the opposite side for a portion of the blocks.
Thank you so much Heidi for featuring me over on the Electric Quilt Blog!  I hope you all have enjoyed this tiny little peek into my design process!