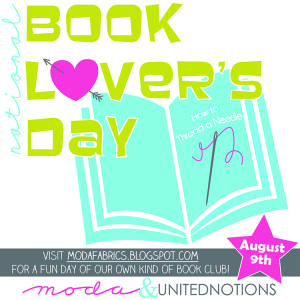 Did you all know that today is National Book Lover's Day?  The ladies over at Moda Fabrics have put together a fun quilty event to celebrate!  Complete with the opportunity to win some great books!  Make sure to pop on over to check out all of the other blogs participating.
All of us Moda Bake Shop Chefs were asked to talk about quilting books that have influenced our quilting.  For me, these are two books that I use often.  They are a great source of inspiration and such a neat look into the history of quilt blocks.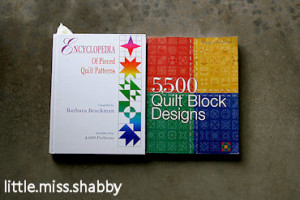 Both books are set-up similarly, the have block pictures and their original publication date–many dating back to the early 1900's.  The Encyclopedia of Pieced Quilt Designs has B&W illustrations: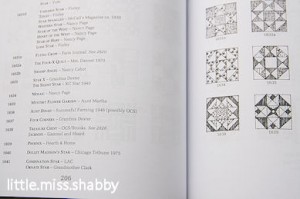 And 5500 Quilt Block Designs is in color: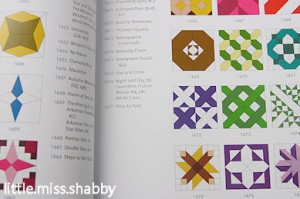 Both books are a wealth of information.  And I always have a few of my fave blocks bookmarked(with fabric of course!)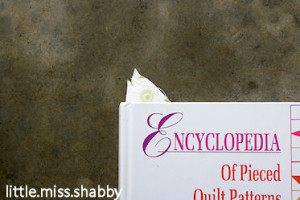 Now, I love a good thrift store.  You can always find some of the best things when you hit a couple thrift stores.  When I visit thrift stores I always check to see if I can find any old quilting books.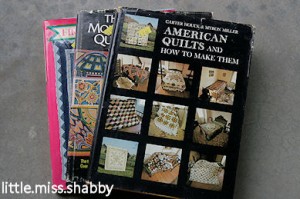 Now, they might not look like much..and they  might smell a little funny…and the fabrics certainly aren't up to date.  But I bet if you browse thru them you'll see some blocks you recognize.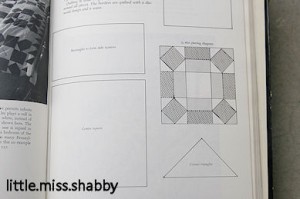 And some of the quilts are downright "modern".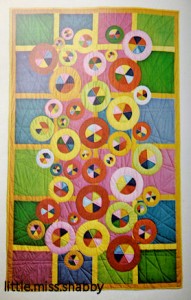 I typically don't buy a lot of brand new quilting books–they really have to know my socks off.  But, I knew that Simply Retro by Camille Roskelley was a must have.
If for no other reason than the great photography and dreamy fabric combos–It is a feast for the eyes.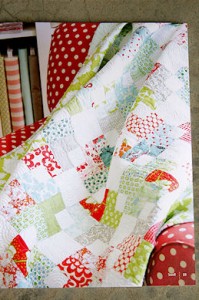 So, there you have it.  A wrap up of some of my old favorites(some very old) and my current new favorite.
Make sure to pop over to The Cutting Table to check out the giveaway!