Rainbow Rows {Row #6}
Our summer has come to an end and we are now going to have to get back into school routine mode.  Miss Chloe's first day of 3rd grade begins today and with it our care free summer is gone.  With school comes bed times, early mornings, soccer practices/games, homework and all of the other things a new school year brings.  I always hate to see our summer come to a close.  I don't know if I will ever be "that mom" that is excited to send her kidders off to school.  I'm sure if I had more than two my mind could be swayed in that direction. =p
This week brings us to Row #6 in our Rainbow Row Along.  Its our first green row.  For this week you will need:
3/4 yard of Dark Citron Pure Elements by Art Gallery & 3/4 yard of Moda Bella PFD White
From both the Green and White Fabrics cut (6) 4 1/2″ x WOF strips.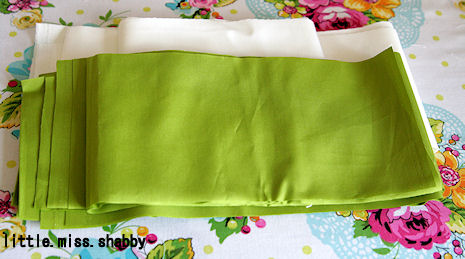 Next, sew the strips into 4 strip sets (2) Green/White/Green sets and (2) White/Green/White sets.  Press to the green.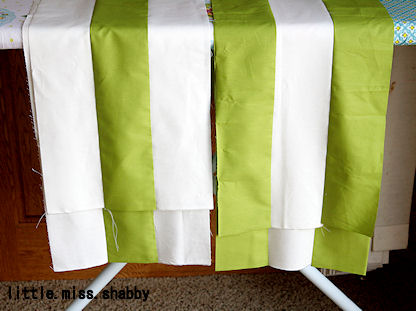 Cut the strips sets into 4 1/2″ x 12 1/2″ rectangles.  You will need a total of (12) Green/White/Green pieces and (12) White/Green/White pieces.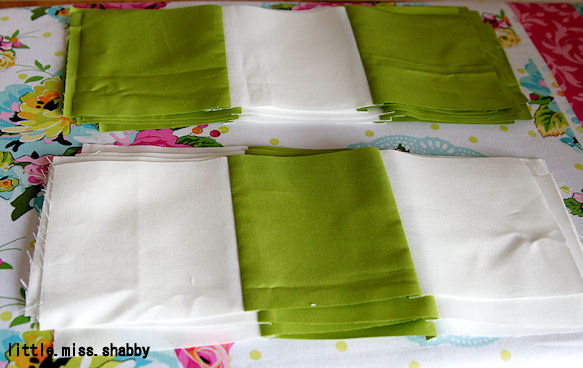 Sew together the rectangles to complete the row.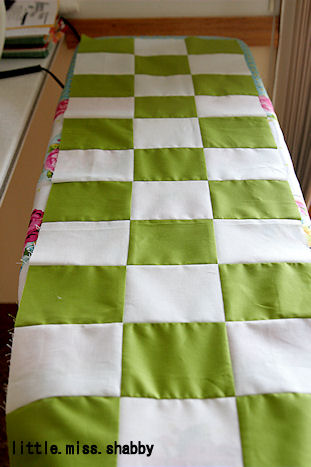 And then sew the green row to your quilt top.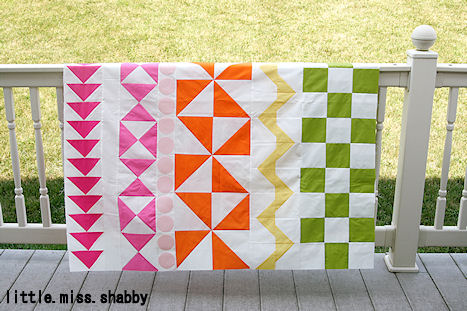 And another shot of the first 6 rows.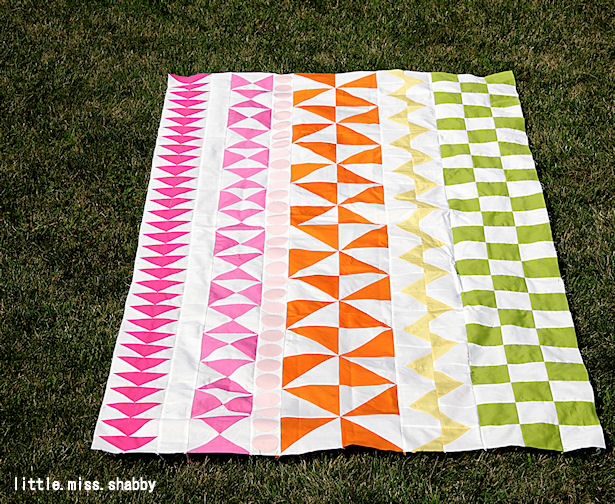 I hope you all are enjoying these fun quick rows!  Elonie is very anxious for me to complete this quilt.  Every time I complete a new row she has to try it out. =)  For those of you sending kidders off to school today I wish them all a great first week!