Wednesday WIP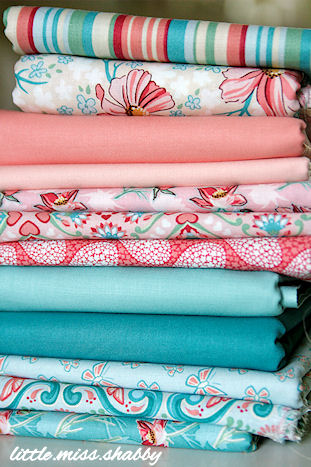 Probably one of the favorite parts of my job(aside from the fact that it allows me to stay at home with my girls), is the opportunity that I have to work with upcoming fabric lines.
This little stack of lovelies arrived on my doorstep a few weeks ago courtesy of RJR Fabrics.  They are from the Grace line of fabric by Mary McGuire which comes out in January of 2014.  I was excited when I was contacted to work with these fabrics as I really liked Mary's previous line of fabric Cold Spring Dream.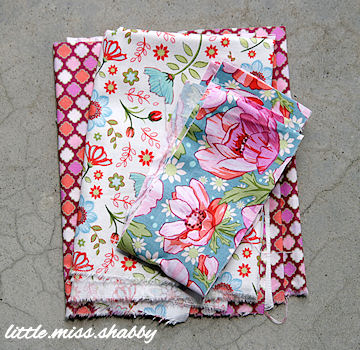 I'll be sharing the project I made using the Cold Spring Dream fabric hopefully within the next several months.  I love this little floral print–the one pictured on top–so pretty!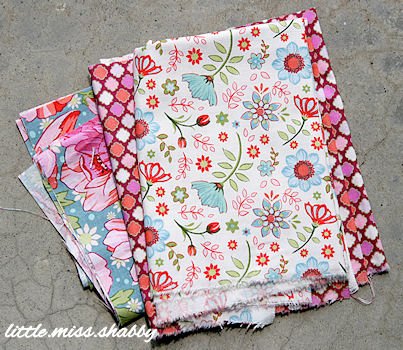 Anyway, back to Grace.  The fabrics I received were for two different projects–one a quilt project for Fons & Porter Magazine which is now at the talented Angela Walter's being quilted.  And the 2nd project is going to be offered as a free pattern on the RJR website.
The quilt blocks that I have been working on are inspired by a block originally published in the 1930's.  The original block has many names :
Star of Bethlehem/Bethlehem Star/Jewels in a Frame/Star of the Magi/Winged Star/Christmas Memory Quilt.  I changed the block a bit because of the pieced sashing I designed for the quilt.  It also cuts down on some of the piecing time–these are fairly time consuming blocks.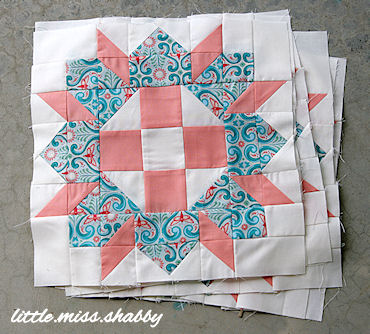 I will be sure to share the pattern when it is available as well as my completed quilt!  What are you working on this week?