Rainbow Row Along {Row #8}
I hope all of you are enjoying a little bit of extra sewing time over this extended holiday weekend!  This week in our Rainbow Row Along we will be starting on our first blue row.  Art Gallery Pure Elements have the prettiest aqua shades–I'm excited to use several of them. =)
Fabrics:  1/2 yard+ of Fresh Water Pure Elements by Art Gallery Fabrics(this row takes 19 1/2″ of fabric so depending on who cuts your fabric you might be able to get away with 1/2 yard or bump up the yardage to 5/8 yd.) & 1/4 yard of Moda Bella PFD White.
From the aqua fabric cut (3) 6 1/2″ x WOF strips, subcut into (16) 6 1/2″ squares.  From the white fabric cut (2) 2 1/2″ x WOF strips, subcut into (32) 2 1/2″ squares.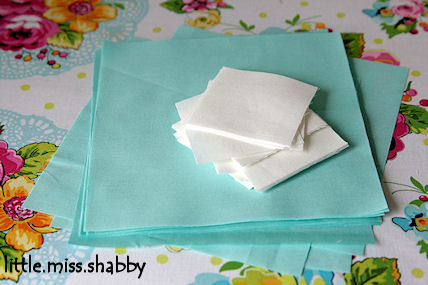 Next, sew a white square onto one of the corners of the aqua square.  You can use the handy lines you marked on your sewing machine earlier.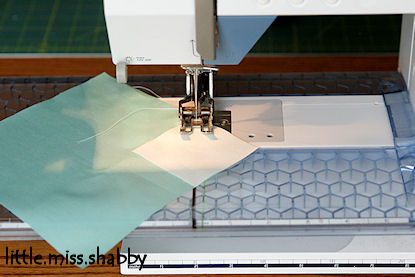 Sew another white square onto the opposite aqua corner.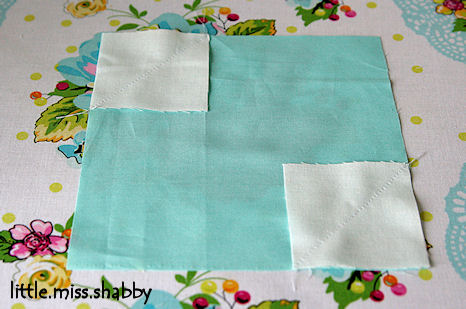 Trim a 1/4″ seam allowance and press.  Make 16.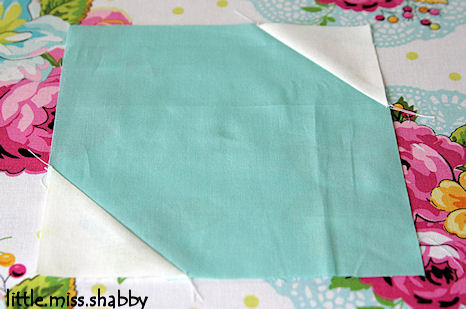 Sew together the squares alternating the square orientation.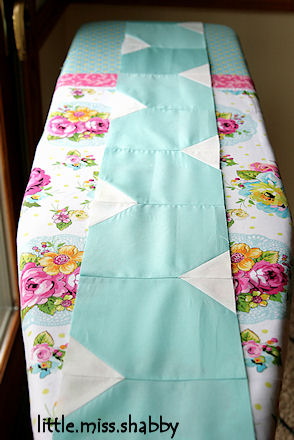 Sew the row onto the quilt top.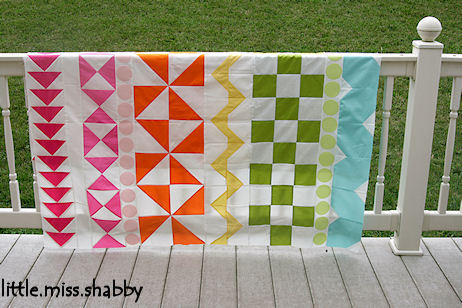 One of my blog readers asked me if it was possible to do up a mock-up using prints.  I can't believe I hadn't thought to do that myself!  So, here are a couple print options(showing the rows to this point) for those of you on the fence about this row along.  I especially love it in Fig Tree's Honeysweet line of fabric: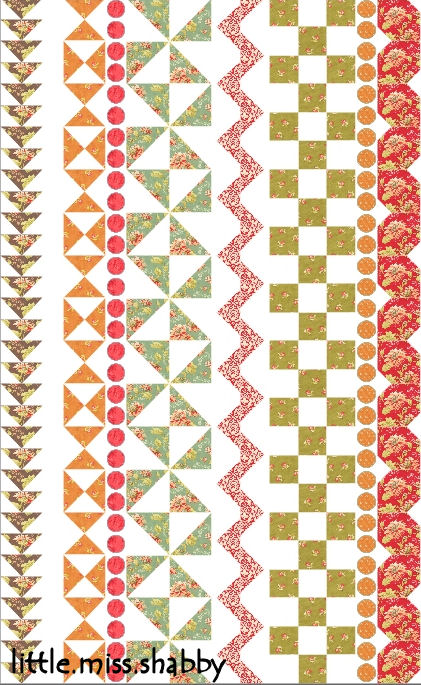 Or in Sunnyside by Kate Spain: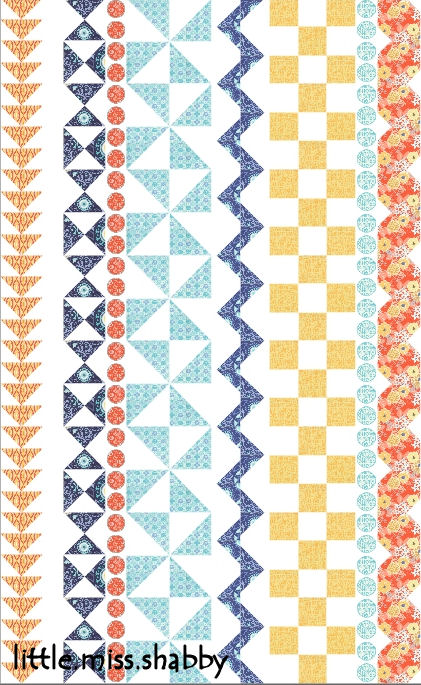 I think it's just as much fun in prints.  And it's a great way to show off a few select prints.
Happy Sewing!