It's time for another dotty row in our Rainbow Row Along.
Fabrics: 1/4 yard Cozumel Blue Pure Elements Fabric by Art Gallery Fabrics and the 3 1/2″ x 96 1/2″ white strip that you set aside from Row #7.
You will also need 1/2 yard of Heat n Bond Lite.
From here, I'm going to refer you to the directions for Row #3.  Make an identical row using the Cozumel Blue fabric.  Remember this handy tip:
When you are ready to iron the circles onto the white strip, place the long white strip directly over top and centered onto the pink polka dot row in your quilt top.  Then you can lay the aqua circles in place without having to measure their placement & it will be identical to all the dotty rows.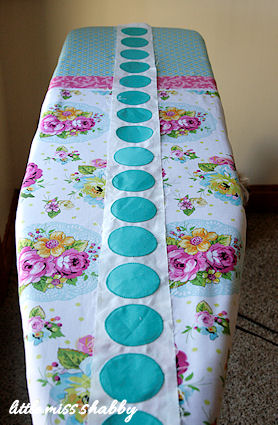 After completing the strip, sew it onto the quilt top.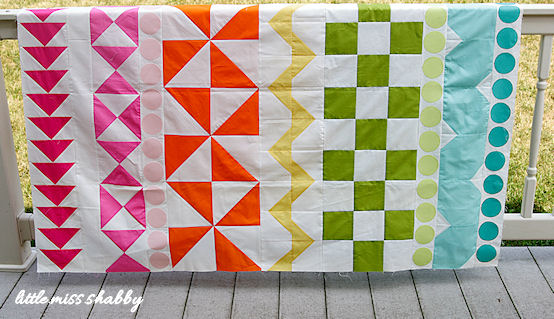 In just 3 more weeks our quilt top will be complete!