Bee Purposeful September
September was Toni's month in Bee Purposeful.  For this bee, that means it was her month to choose our theme/colors and she will be receiving all of the blocks, piecing & quilting the quilt top.
 I was so excited about what Toni chose for her month–she wanted a variety of churn dash blocks and this was our fabric inspiration:
For those of you who followed along with the SuperSized Sampler quilt along you may recognize that back print as being from the Reminisce line of fabric…so pretty!
Toni asked for various sized churn dash blocks–she posted a great tutorial for us on her blog.  I ended up making 3 different blocks for her.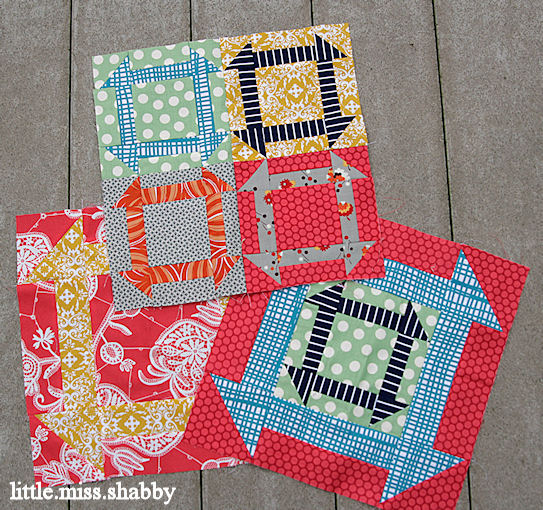 First up is a pretty standard 12″ churndash.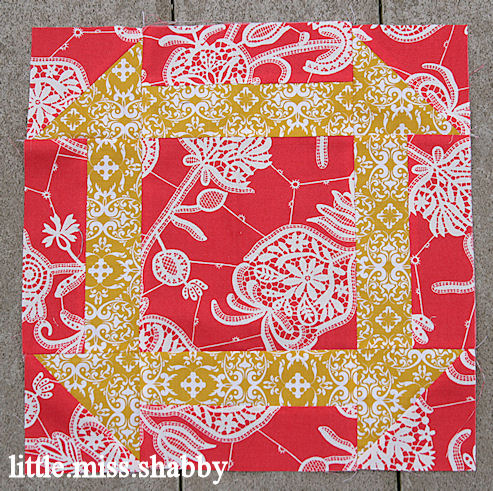 I also made 4 small 6″ blocks which, when sewn together makes a 12″ block.  This block was the first one that I made–it's interesting to me because that aqua crosshatch fabric makes that churn dash block look totally wonky and yet it's not.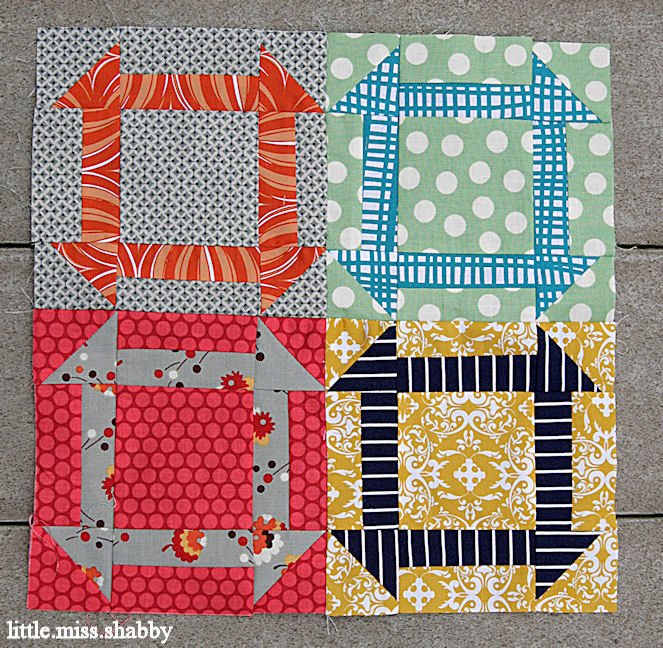 And I also made a churn dash in a churn dash block.  In this larger sized block, the aqua cross hatch doesn't have the same effect as in the smaller version.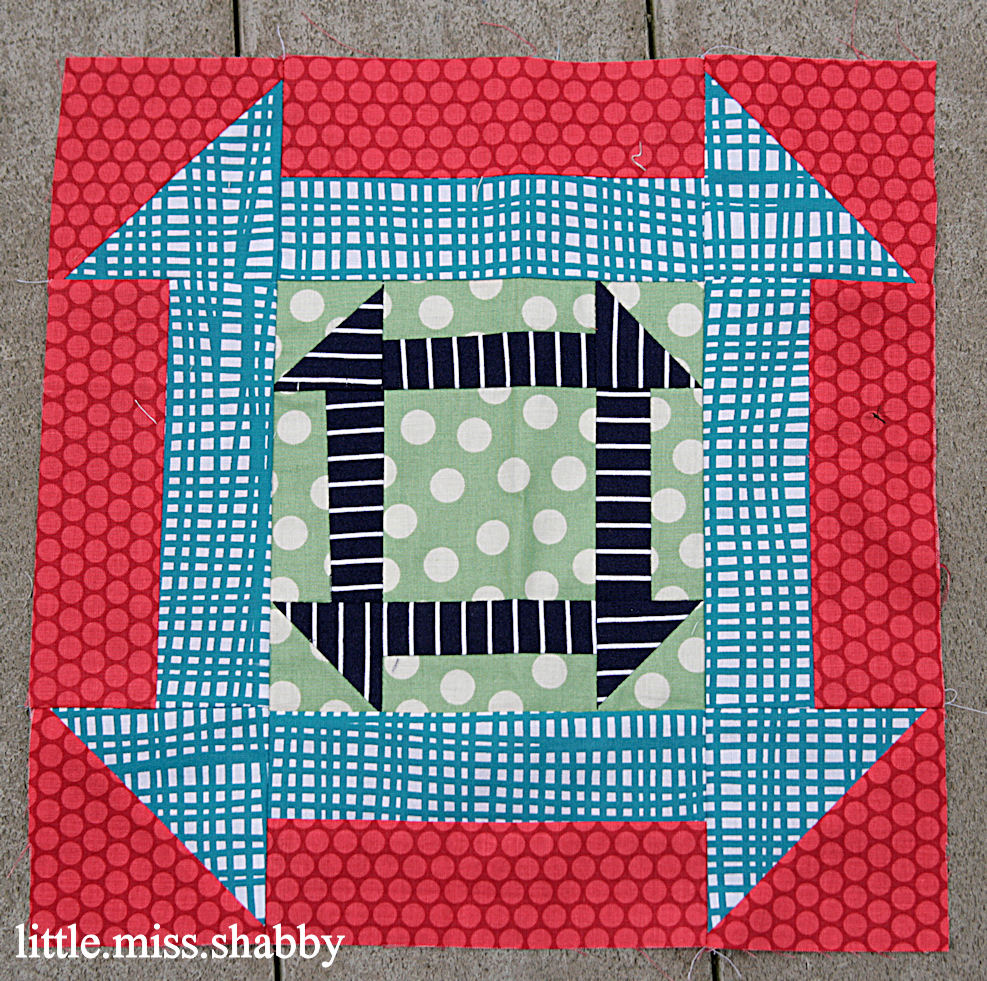 Toni has received some great blocks and I really like her color palette.  I'll be sure to share the finished quilt–I think it'll be great!