Deck the Halls Placemats Embroidery Patterns Freebie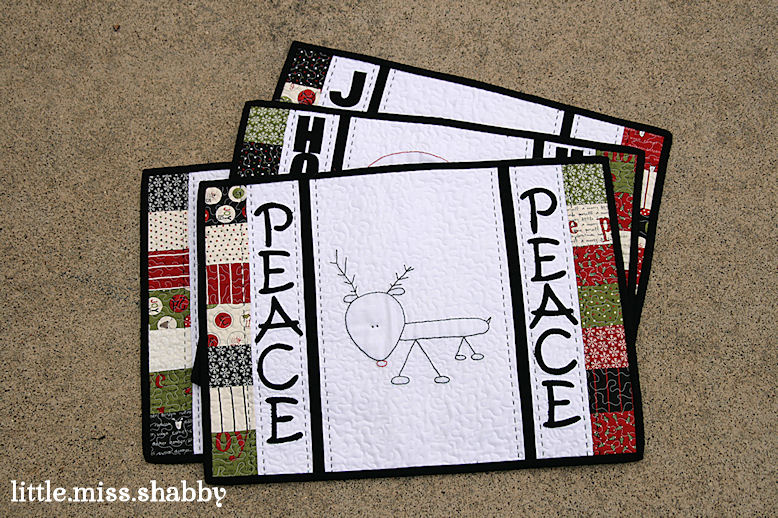 Hey all!–I'm glad to sneak in some blogging time in between several patterns I am writing up and some quilts I am working on for quilt market.  I love this time of year with all the new fabrics coming out and exciting new patterns!
You all may remember my Wedding Wishes Quilt and Love Pillows from the Moda Sweet Celebrations Book.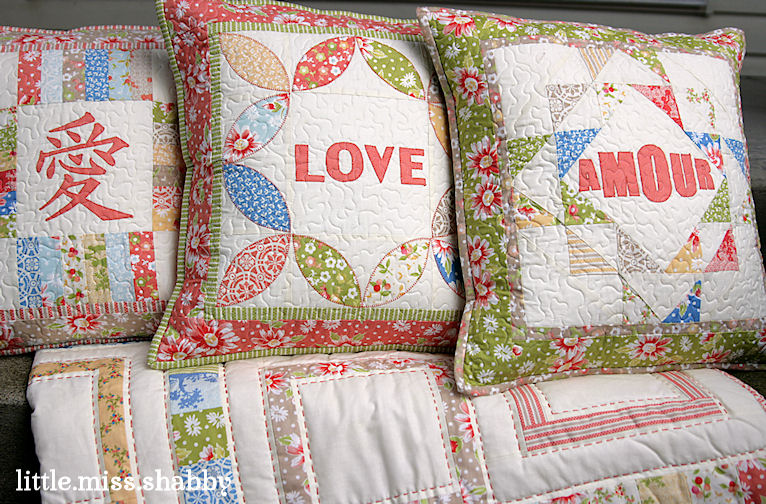 But, what you didn't know was that I had another project accepted into the book–a set of Embroidered Christmas Placemats.  Unfortunately, due to the size of the book, they ended up being dropped from the book.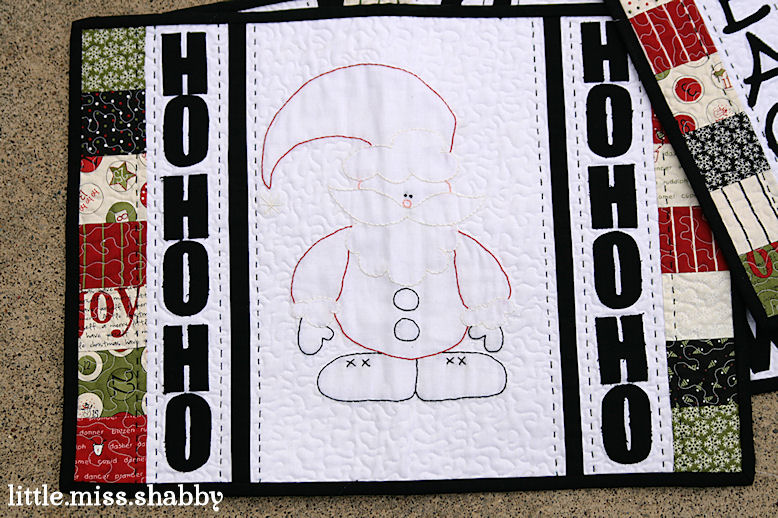 I had planned to share them with you last year, along with the free pattern, but that sneaky big project I've mentioned here and there over the last year was hogging up all of my time last fall and I never got around to sharing them with you.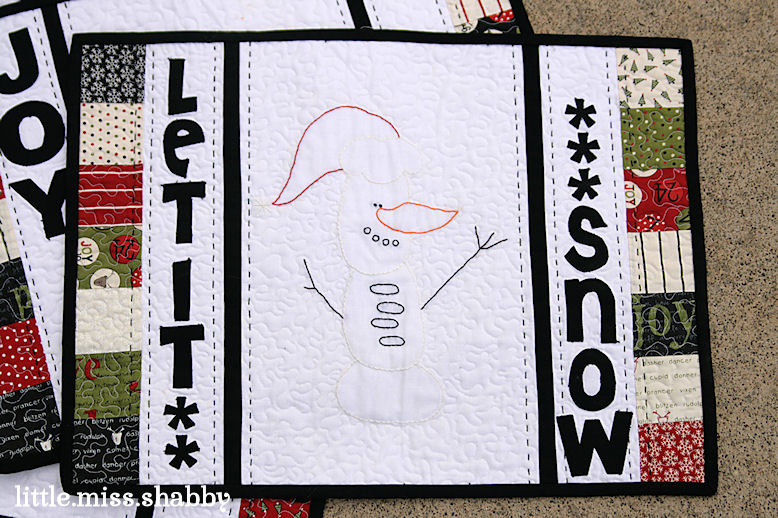 I know many of you are gearing up and diving into Christmas projects and thought now would be a great time to share these with you.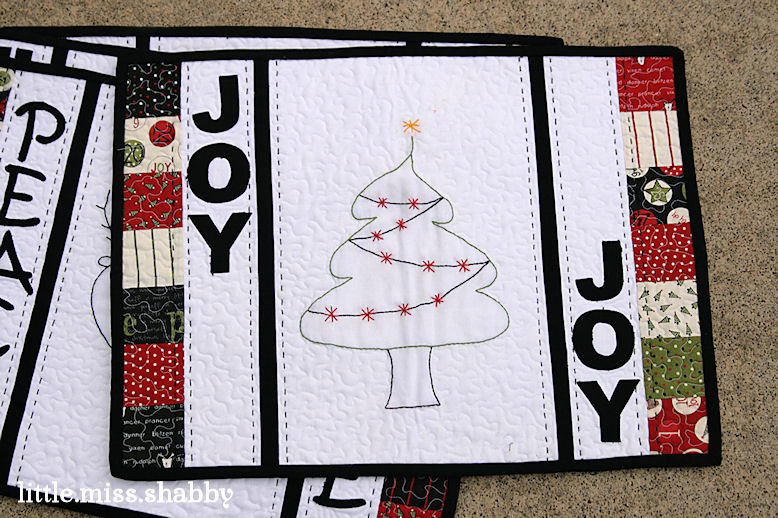 The set of 4 placemats feature cute, simple embroidery and a bit of applique.  The piecing is also super simple.  I love an easy quick decorating project or gift idea that comes together quickly!
Unfortunately, I couldn't locate the font info. for the applique(it has been two years!).  But, they were fonts that I had in Microsoft Word that I sized appropriately.  It'd be no problem for you to choose your own fonts and size them—or leave off the applique altogether.
I'm giving away the placemat instructions and the embroidery patterns for you all!  So you can whip up some cute placemats of your own. =)
Deck the Table Placemats Instructions
Santa Claus Embroidery Pattern 
Christmas Tree Embroidery Pattern
I machine stippled all of the placemats being careful not to quilt over the applique or embroidery.  After machine quilting, I added a bit of hand quilting using 8wt. perle cotton.  The edges of my applique were completed using a blanket stitch on my machine.  The fabrics I used were from Sweetwater's Countdown to Christmas line.  These fabrics are hard to find as they are out of print but, Christmas Countdown by Deb Strain has a very similar feel to my original fabric and is currently available.
If you use my embroidery patterns to make placemats or use them for another cute project I'd love if you'd share them!
Enjoy!!