Scrappy Trip Around the World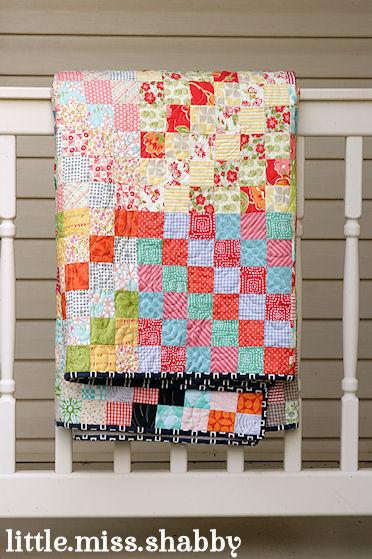 I am glad to be wrapping up a very busy week!  As quilt market approaches I get busier and busier.  And, last year I volunteered to help with my daughter's annual fundraiser–a soup supper that is held the first Tuesday of October–which was this week.  A friend and I are in charge of putting together the 80+ volunteers needed to pull off this event and then overseeing them during the days just prior to and the day of the soup supper.  It was quite busy but a lot of fun–thankfully my friend is an organizing wizard–between the two of us I think things went pretty smoothly.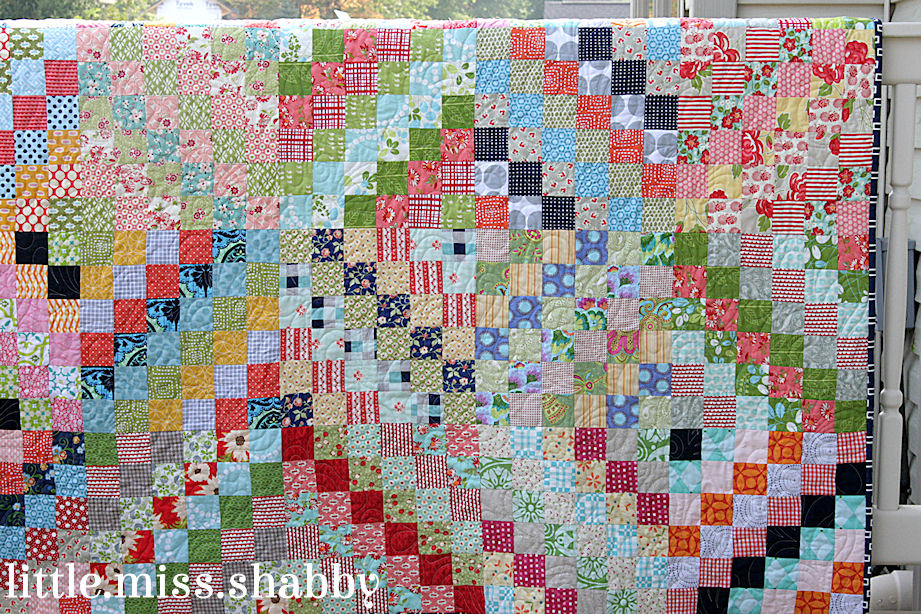 In the midst of all the "soupy" preparations, my Scrappy Trip quilt arrived from Abby from Latimer Lane Quilting.  This was the first quilt Abby quilted for me and trust me–I will be sending more quilts her way!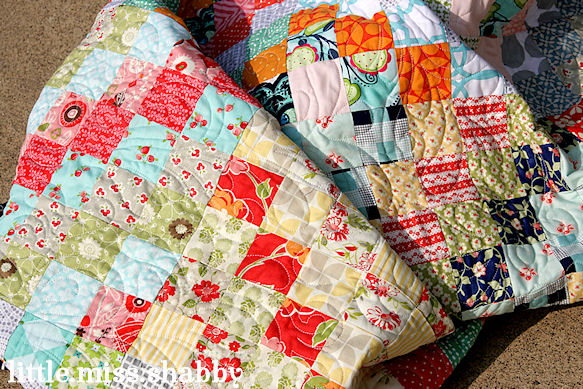 There were a couple different quilting designs that I was thinking about for this quilt and Abby helped me narrow it down to the "Tickle" design–a loopy feathery sort of design.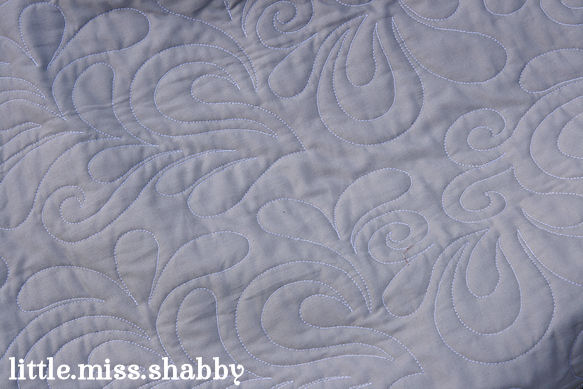 I used a Grey Moda Bella Solid for the backing–it was a wide backing so I didn't need to do any piecing for the back.  I really think making backing is my least favorite part of making a quilt–once the quilt top is finished I am ready to move on!
For the binding I decided to use a Navy print from Simply Style by V&Co. for Moda fabrics.  I think it's the perfect frame for the quilt.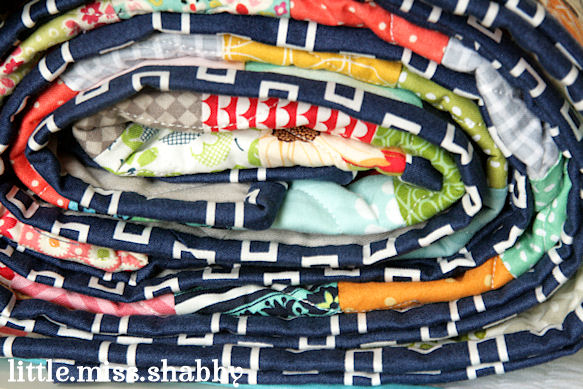 So, the quilt arrived back to me on Monday–I was so thankful that Abby got it back to me so quickly as I needed to have it ready to head off to the auction this Saturday.  I was also super thankful to be able to spend Wednesday with my feet up, stitching the binding on, after being on my feet all day Tuesday.  It was the perfect excuse to sit and relax–and I took full advantage of it. =)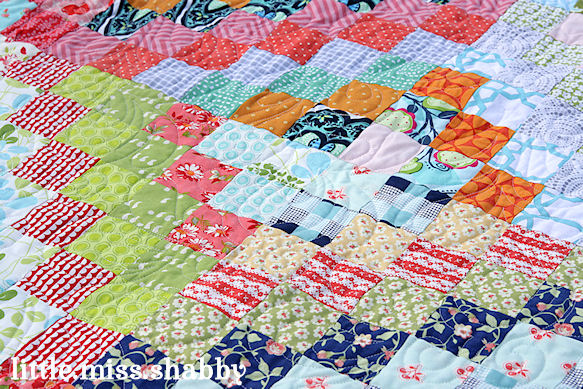 I finished up the binding yesterday morning and now it's all ready to head off to the auction.  You can read more about where this quilt is headed in this blog post.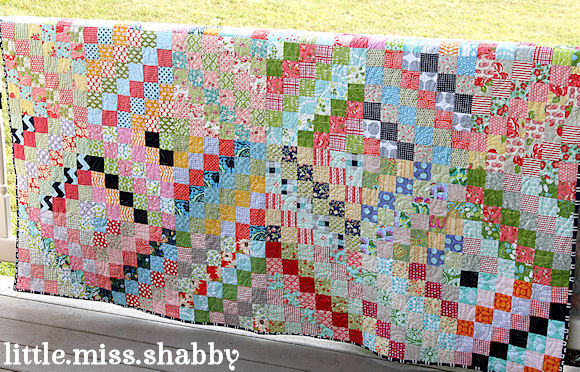 As I was going through the pictures of this quilt I realized that I had made an error in putting the blocks together.  You can see the mistake in the picture above–middle two blocks in the bottom row.  I was so careful when I put the blocks together–laid everything out in advance and made sure everything was oriented properly and yet I completely missed this until looking through the photos.  I'm glad it's a scrappy quilt in which the orientation of the blocks isn't a deal breaker!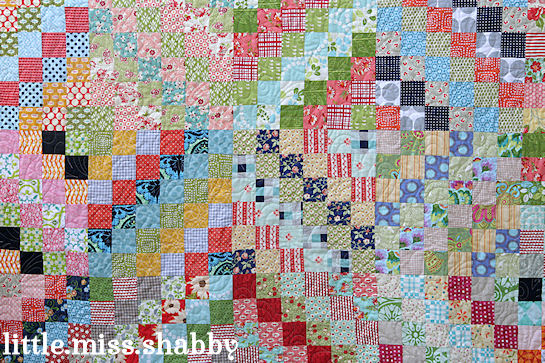 Thank you again Abby for quilting this quilt for me!
If any of you are looking for a great machine quilter–Abby is running a $.01/square inch special on all edge to edge designs with about a 1 week turn around time.  And she is wonderful to work with!