Christmas Pillows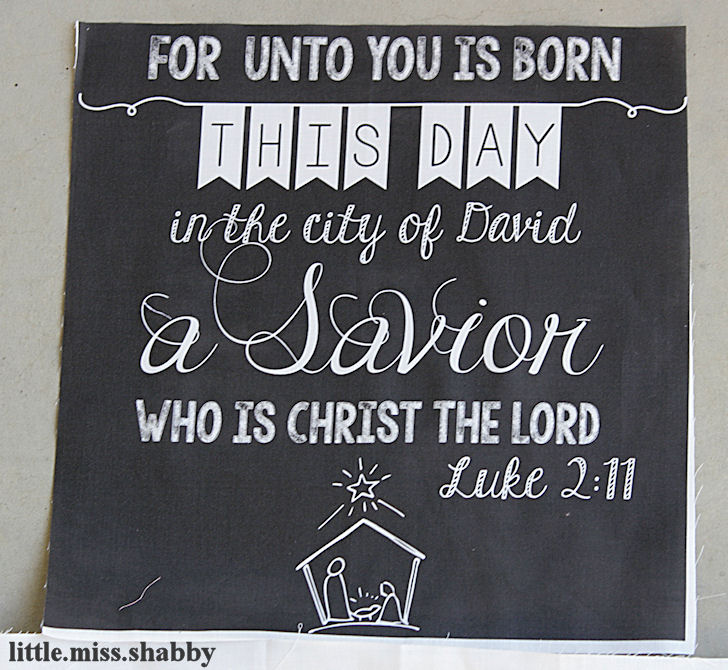 Whew!–I am so glad to be able to sit down and take a minute to relax!–Remember that quilt I referenced last week that I thought I was going to complete over the weekend and then have time to work on Elonie's binding?–Well, I just finished it about an hour ago.    I seriously underestimated the amount of time it was going to take!–I think it was a combo of the size, it's a queen, and the amount of applique.  At any rate, it is finished and I can now move on to a project that I've been itching to work on!  Well, after I get my house/laundry back in shape–they are both out. of. control.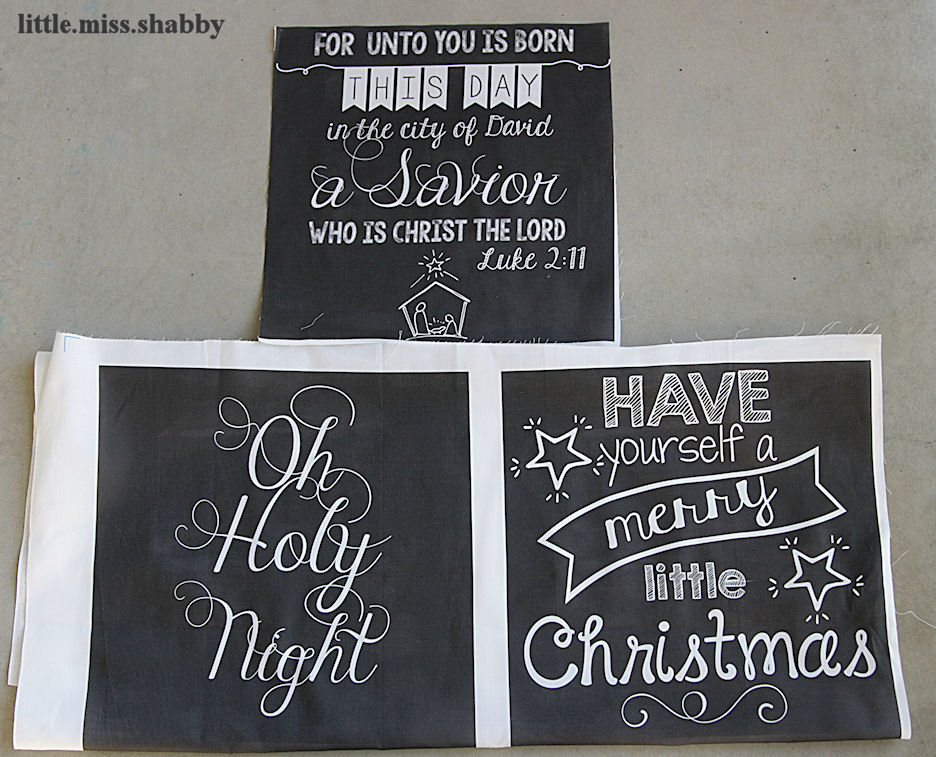 A few weeks back, I had the idea to design and print out some fabrics that could be used for some cool Christmas pillows.  I ended up with 3 different designs and uploaded my designs to Spoonflower and had them printed.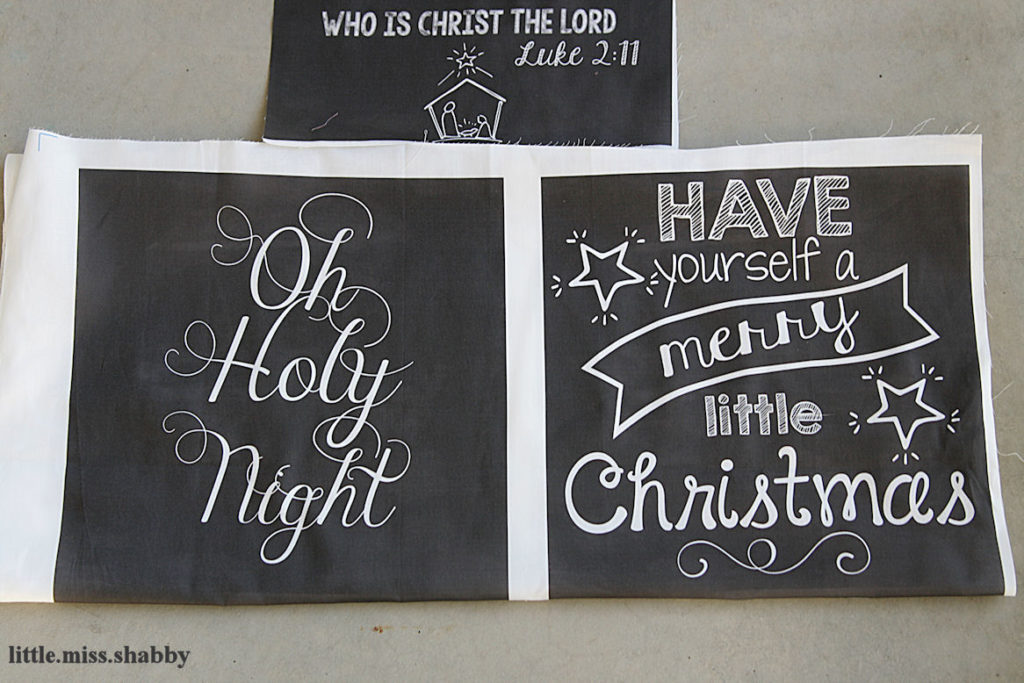 Aside, from printing out some quilt labels with Spoonflower previously, this was my first try at fabric and overall I am happy with the result.  I didn't realize that often Spoonflower is unable to print a "black" fabric–so, the fabrics I received are more of a dark grey instead of the darker designs I uploaded–my designs were more "chalkboardy".  However, I am still happy with the result and I might try re-printing them on a different base fabric to see what happens.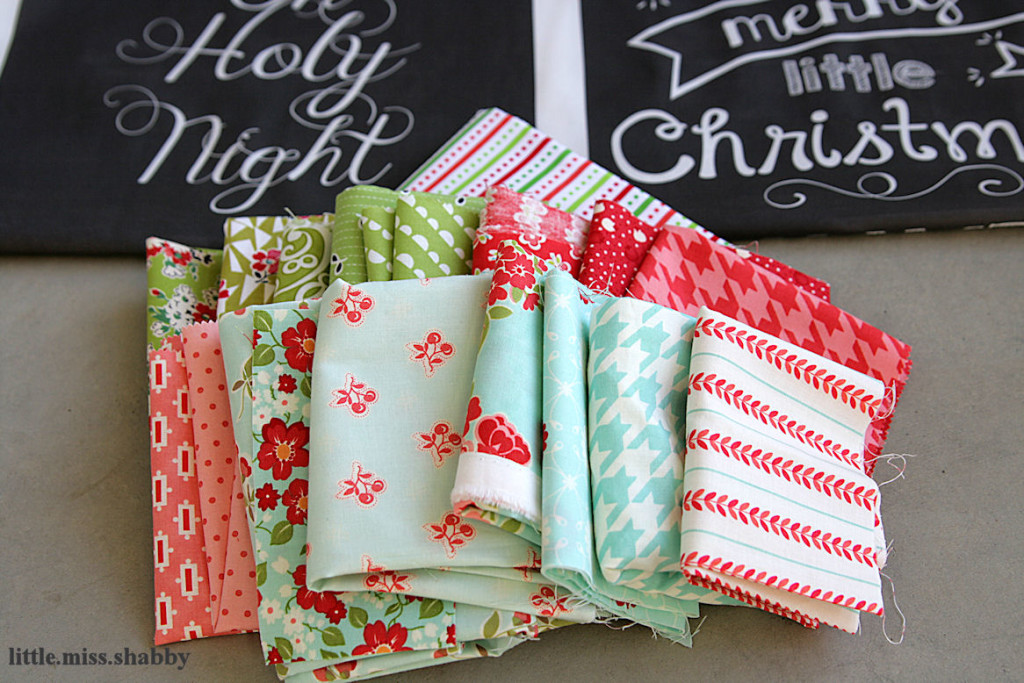 I plan to surround the pillow centers with some sort of pieced border(s) and I was looking at some fabrics this morning to use for them.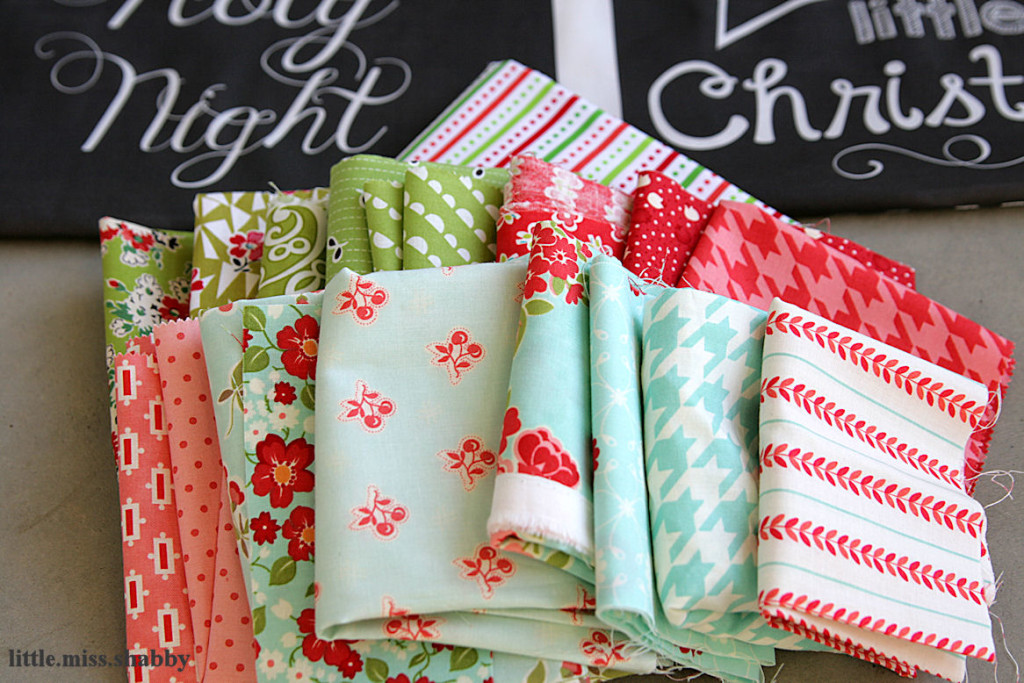 I ended up pulling a selection of mostly Moda fabrics–there are just a couple Denyse Schmidt fabrics in their and the Laurie Wisbrun stripe at the top will make a perfect binding fabric.
I can't wait to start working on these pillows!
Today I'm linking up with Lee's WIP Wednesday. =)