Churn to the Dash Quilt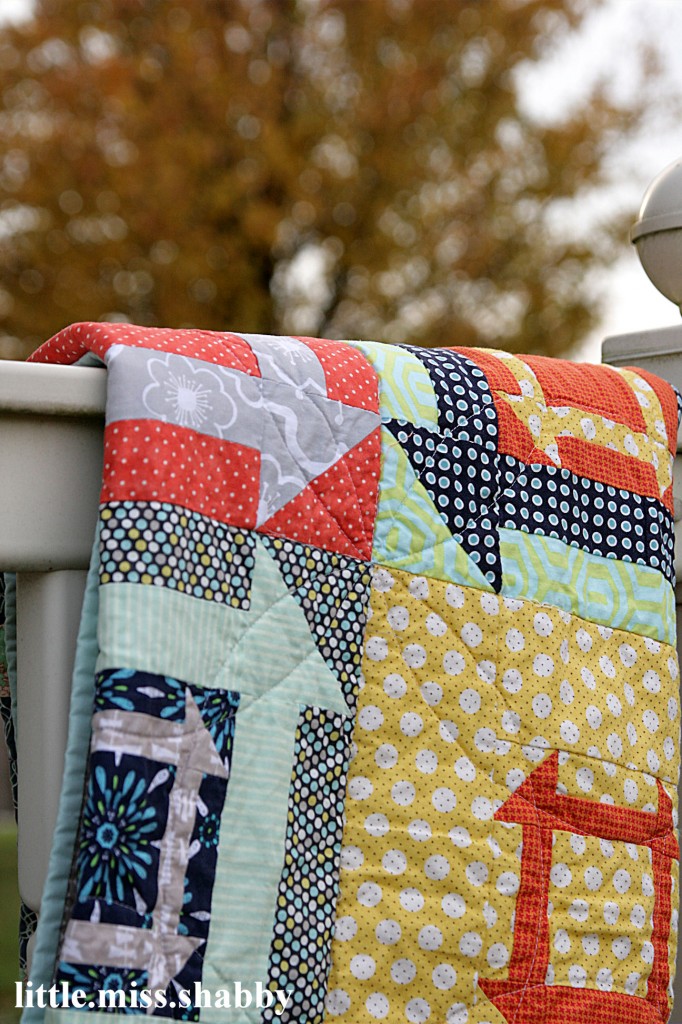 My daughter Elonie has taken to adding "to the" to her sentences–for example "Mom, can I have "yo" to the "gurt"?
This little "to the" has taken over the way Ryan and I talk as well–"Lilli needs some dog to the food" or "After school we'll head to the book to the mobile".  Or even–"Let's watch some T to the V".
So, in my head this quilt has been the "Churn to the Dash" quilt every time I think about it. =p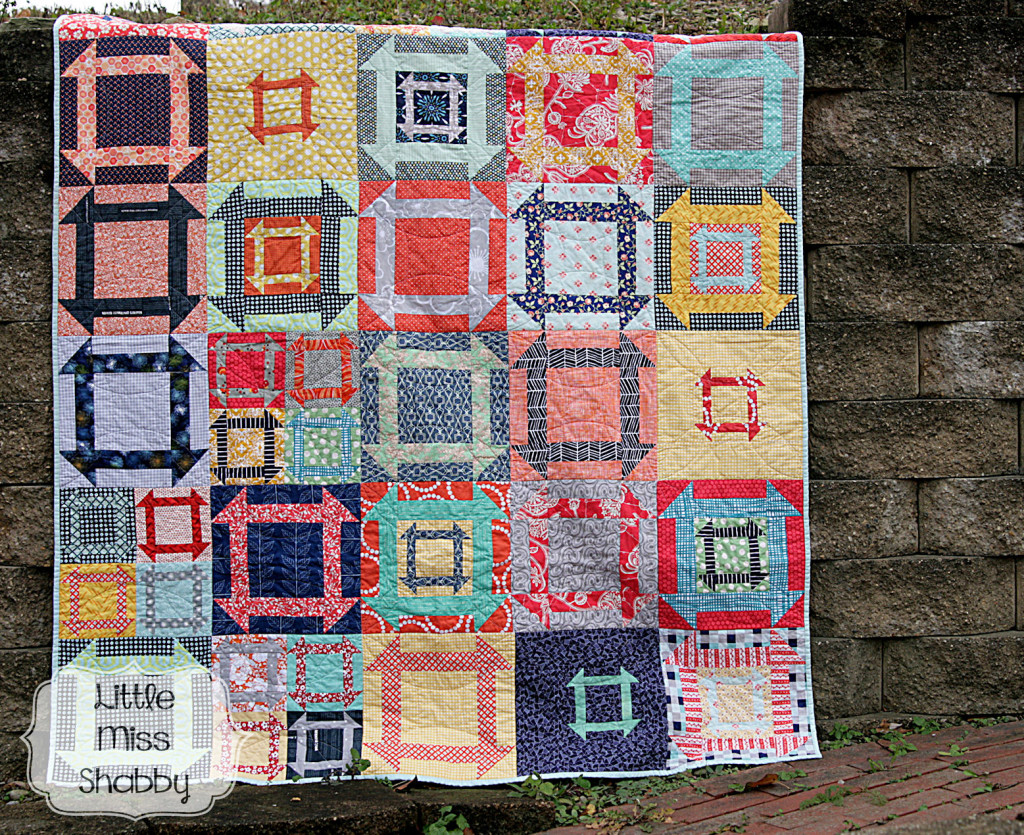 This is the completed quilt using the churn dash blocks I shared in September for the Be Purposeful Quilting Bee.  Toni was the quilter for the month of September so she chose the quilt design/fabrics as well as piecing and quilting the quilt top.  She did a beautiful job!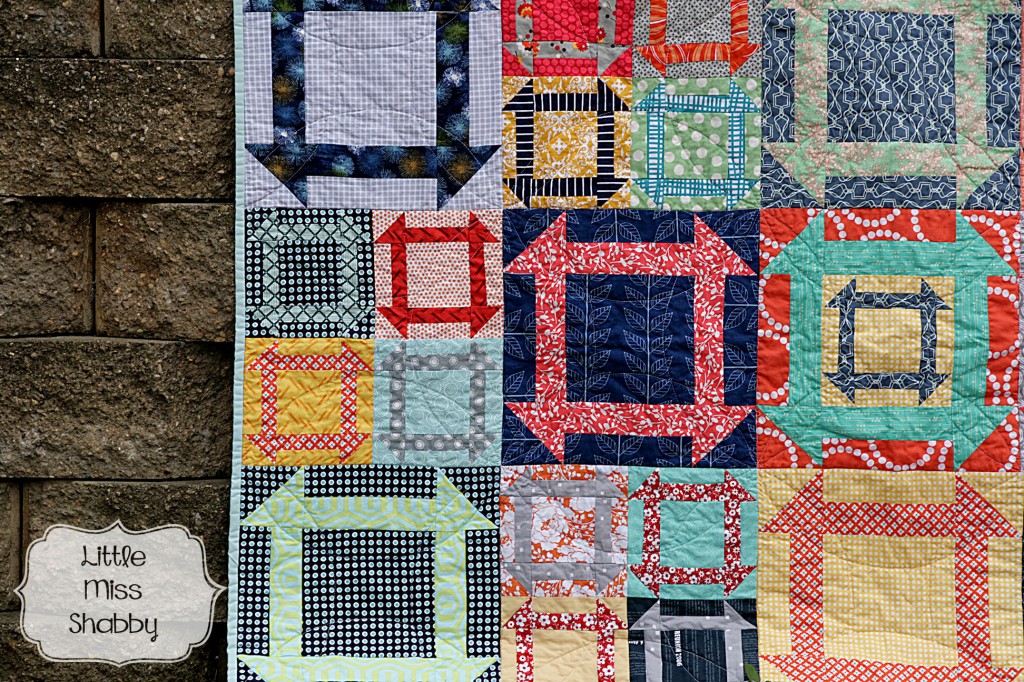 Toni wrote up an excellent tutorial for the blocks on her blog for making this "skinnier" style churndash block.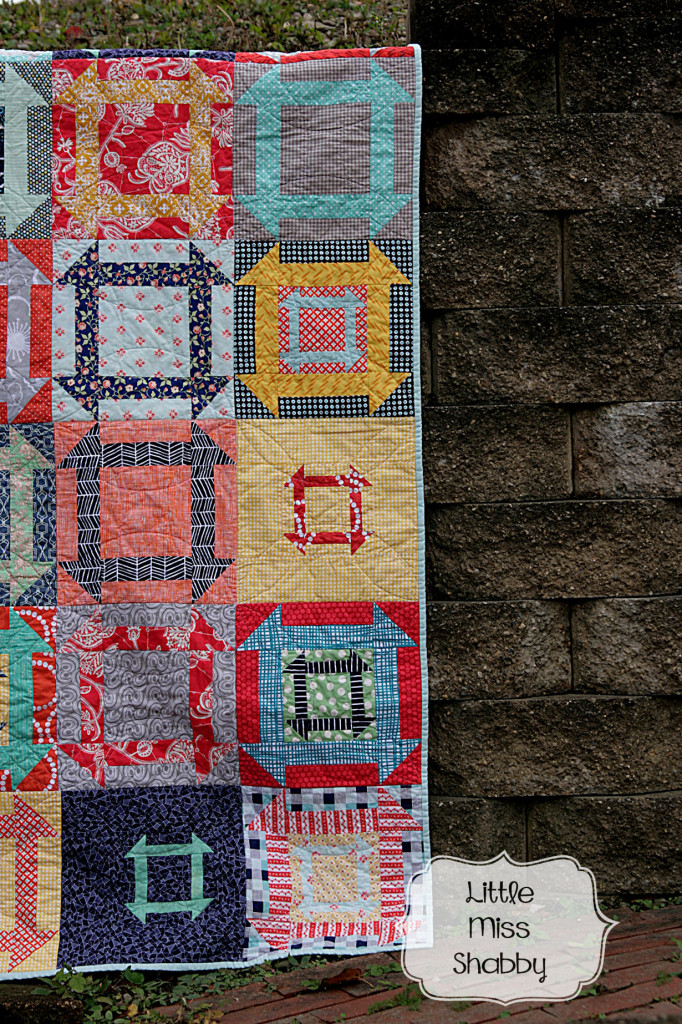 The blocks are such a fun mix of both large and small churn dash blocks and colors are a great mix.  It's always interesting to see how these quilts come together since we are each working from our own stash of fabrics!
Thanks so much Toni and the ladies of Be Purposeful!