Abundance of Geese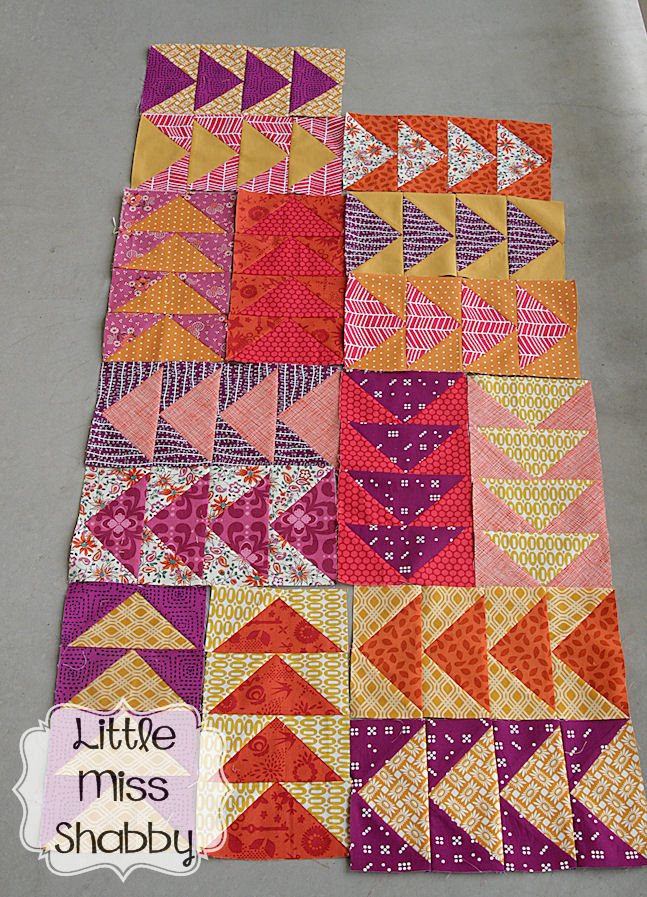 Welcome, welcome to all of the new followers who have found LMS!  There is still lots of time to enter my giveaway–it's a good one. =)
I just finished up my Be Purposeful quilting bee blocks this morning…finally!–They were due the first of December but they just kept getting pushed to the back burner.  But, boy, once I started I just kept on going.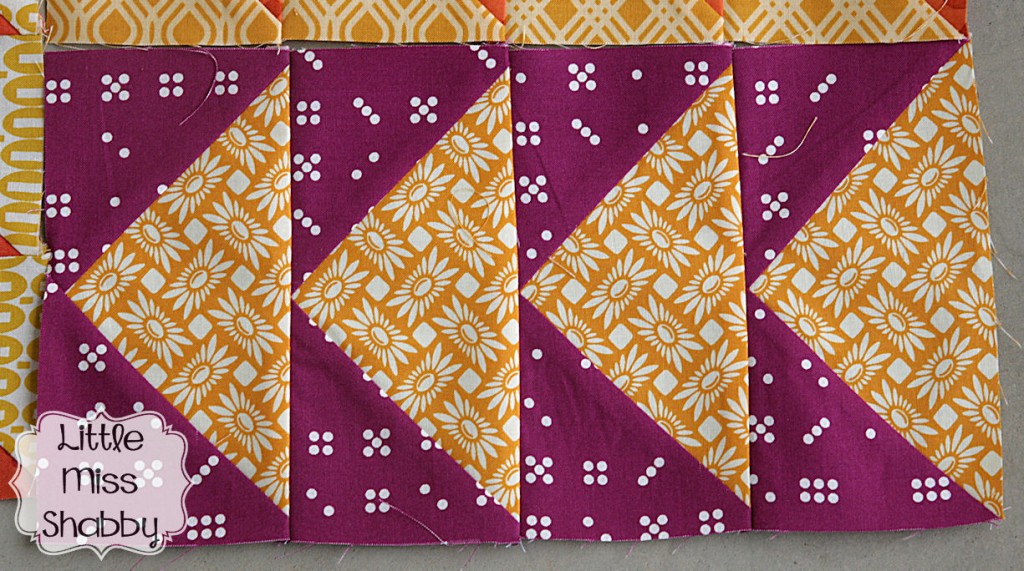 We were asked to make 3 or 4 of the 6 1/2″ x 12 1/2″ flying geese units–I ended up with 15 of them!  That little section above is my favorite one–I especially found that I  enjoyed the little Heather Bailey Picnic Daisy Tangerine print–it's a great basic and I might have to pick it up in a couple other colors.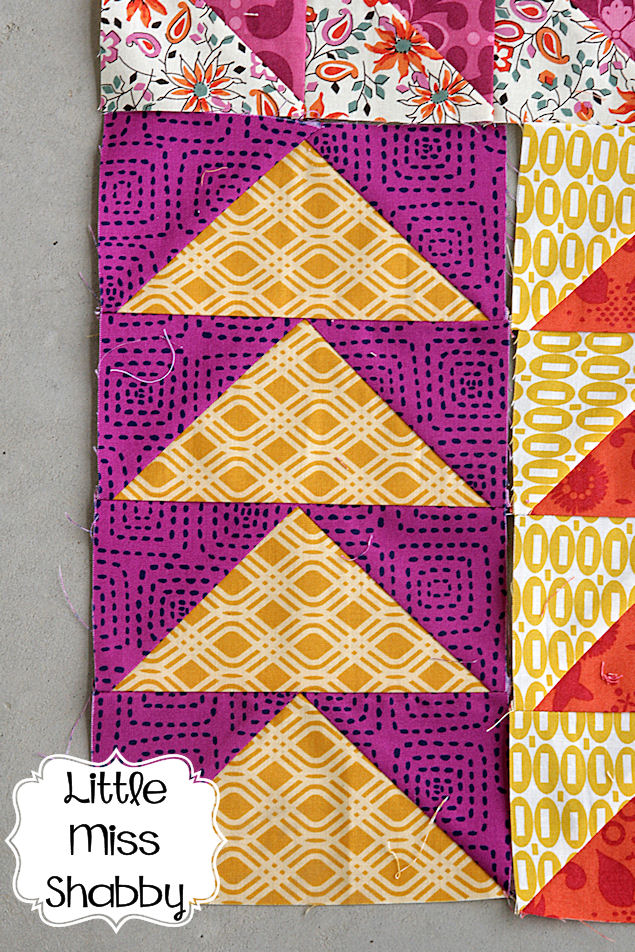 The fabrics were a lot of fun to work with–very fallish in my mind.  I started with the stack I shared with you a week ago: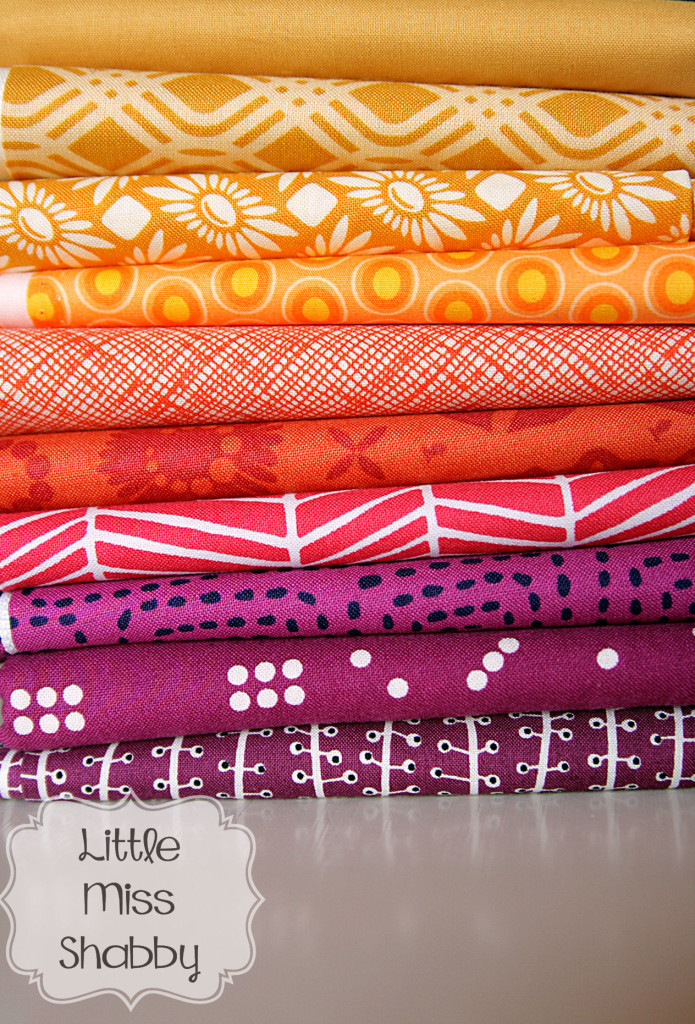 And added several more fabrics to them from my stash.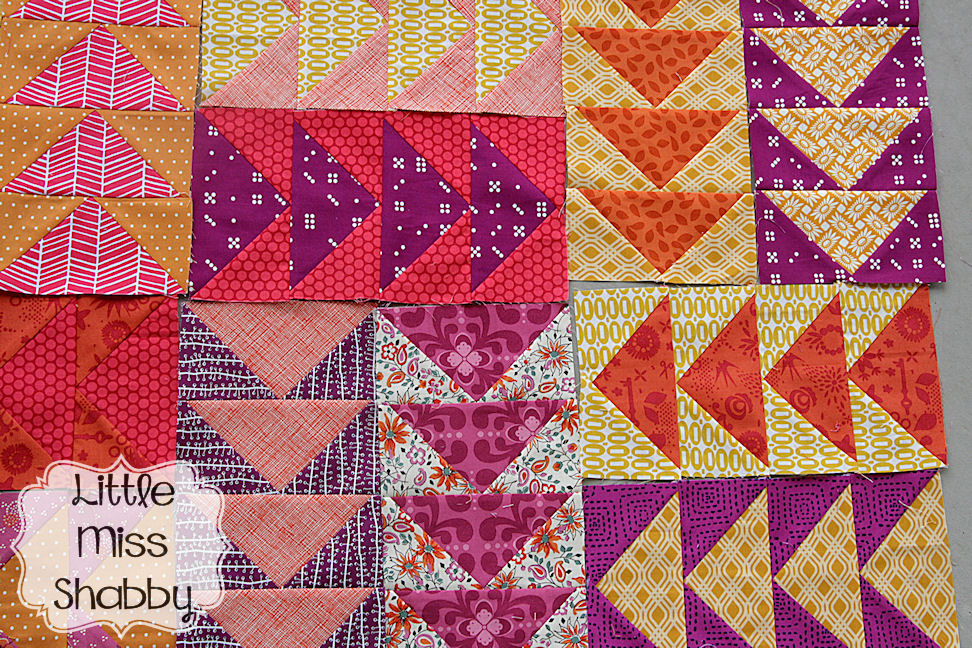 These blocks will be headed up to Carla(you can see more of the blocks she has received for this quilt).  I can't wait to see this one finished up!