SMS Giveaway Day!

Welcome everyone to Sew Mama Sew's Giveaway Day!  If you are new to my blog, thank you so much for stopping by!  It's always great fun to participate in SMS's giveaway day–be sure to check out the many blogs participating in great giveaways listed over on Sew Mama Sew's blog.  This is always a great way to find some new exciting blogs and snag yourselves some swag in the process.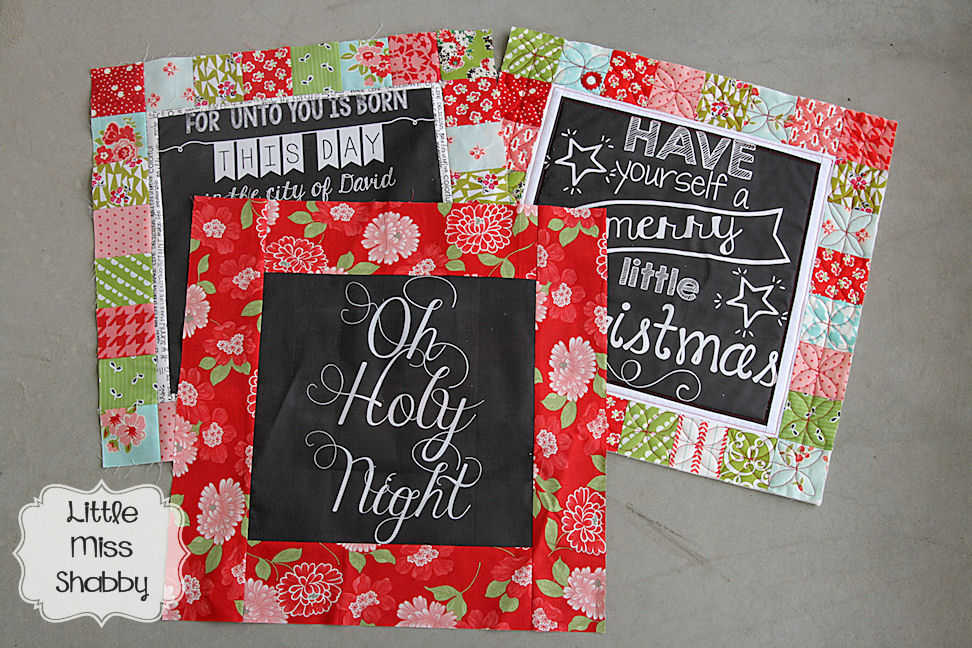 This is a multi- part giveaway so make sure to ready everything!(I saved a great part for last)
Regular readers of my blog know that I have been working on a set of  chalkboard inspired pillows using some chalkboard fabrics I designed and printed.  For my giveaway, I thought it would be fun to give away one of the chalkboard panels of your choice(you can see all three of them here).  In addition, I'm including a 100+ piece mini charm square pack(2.5″ squares) & a fun mix of coordinating buttons.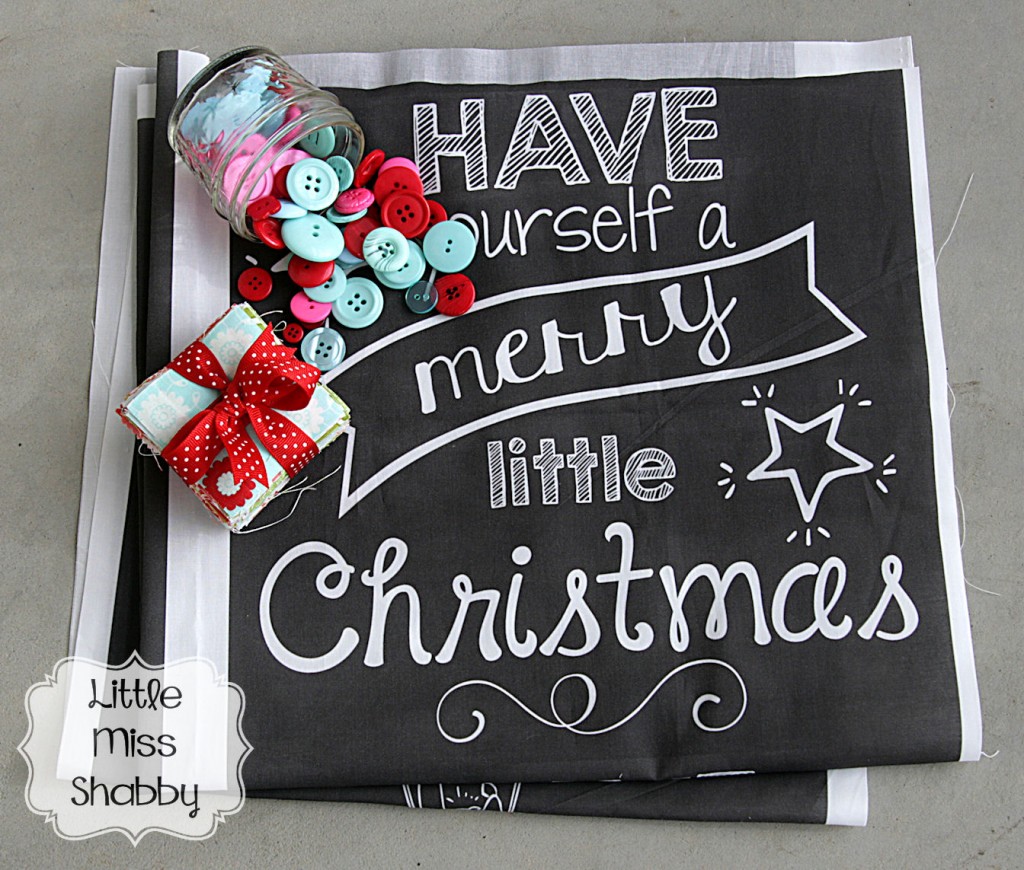 The charm squares are a mix of fabrics cut from the fabrics pictured below(the same ones I used for my pillow tops):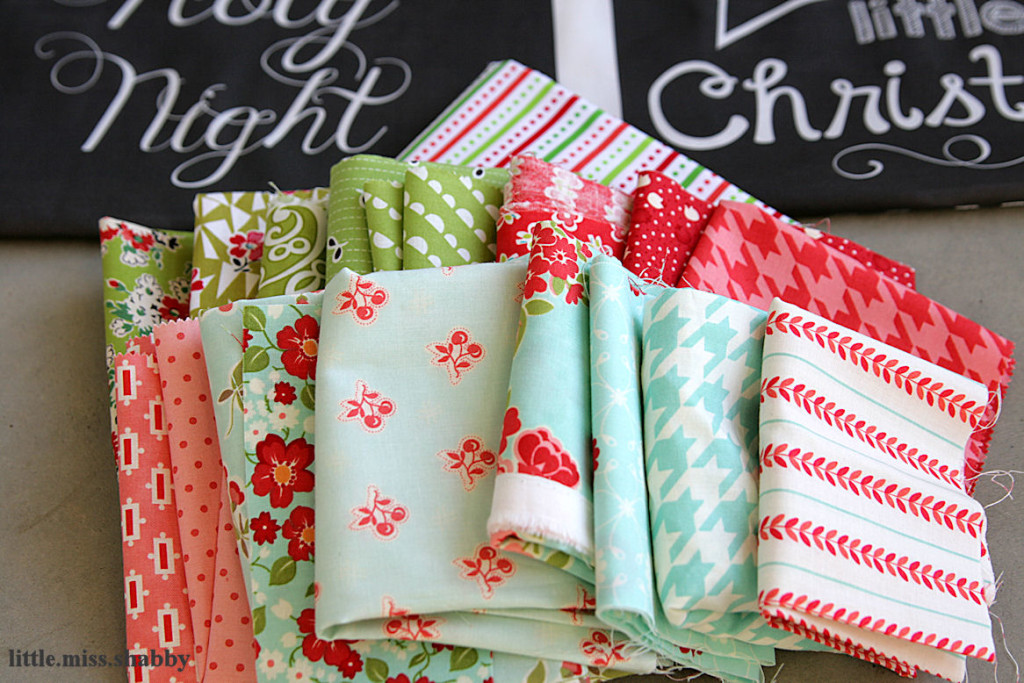 I am also including a copy of Quiltmaker's 100 Blocks Volume 7: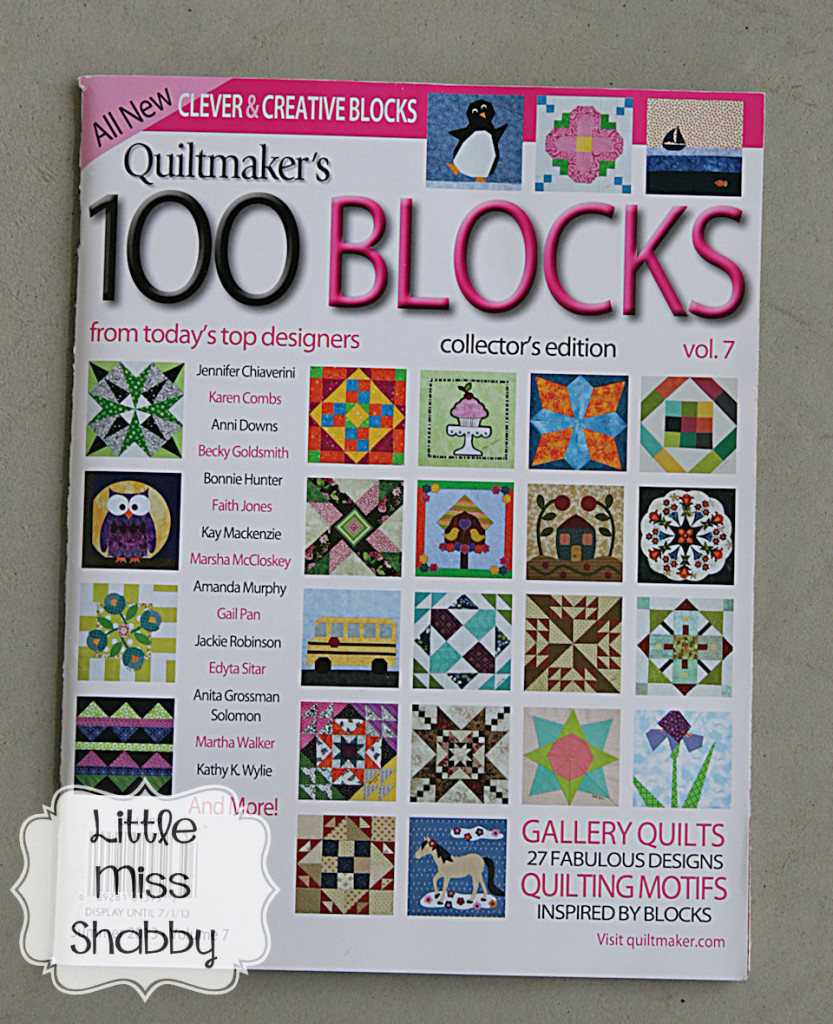 Now, keep reading because there's one more very exciting part of this giveaway!
I am also including a custom fabric bundle of your choice. =)  If you're the winner of my giveaway, you can let me know know what fabrics/designers/colors you like and I'll put together a fun little bundle for you.  I've got such a large stash to choose from and I love putting together fun little bundles!  Here are some bundles I've shared on my blog in the past.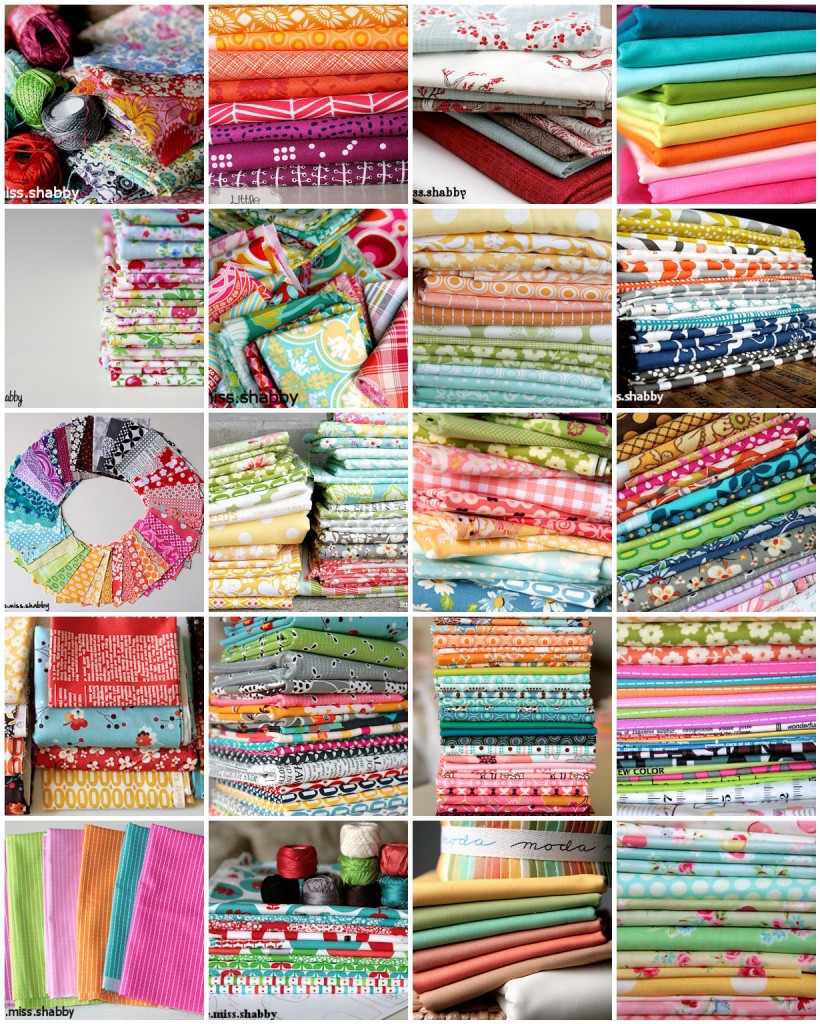 Giveaway Sum Up
Chalkboard Pillow Panel of your choice
100+ mini charm pack bundle
coordinating buttons
Quiltmaker's 100 Blocks issue 7
Custom Fabric Bundle
To Enter My Giveaway:
~~GIVEAWAY IS NOW CLOSED~~
(US & International Welcome!)
Just leave a comment below letting me know your favorite Christmas tradition.  Make sure I have a way to contact you!  And that's it!
If you are into my blog and you're interested in following along, I'd love if you'd subscribe via email or bloglovin' (links are over on the right) or follow my new facebook page!