Sunday Stash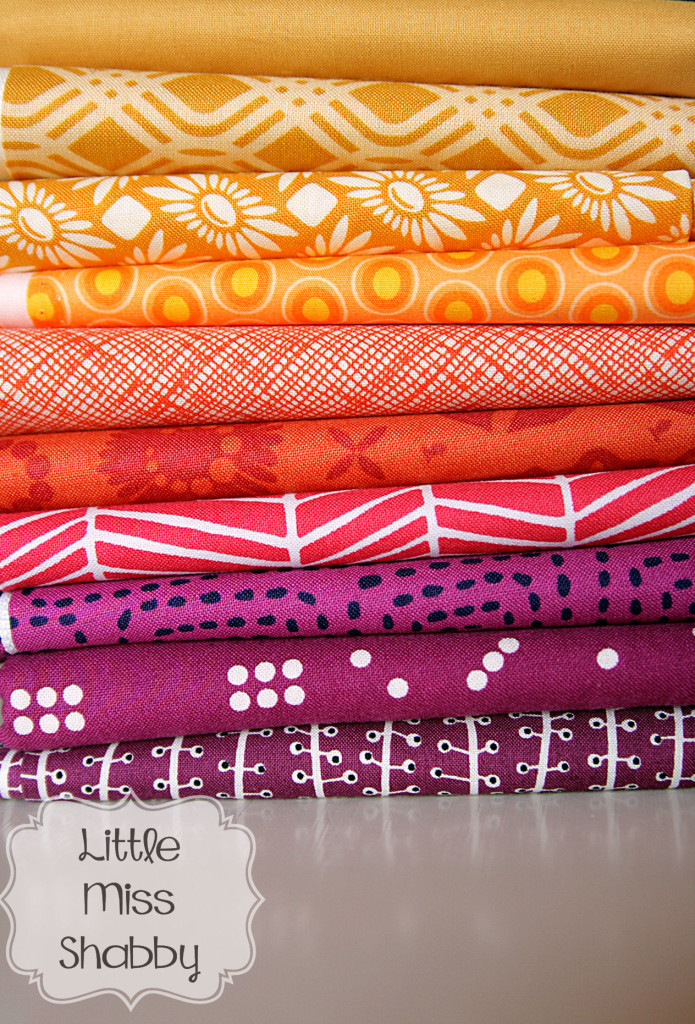 I realized I hadn't shared a Sunday Stash in a long time!  These are last weeks acquisitions(all purchased from Hawthorne Threads) which will be made into flying geese blocks for the Be Purposeful Bee.  Fabrics from the top are:
Hawthorne Hues Solid in Mustard
Alison Glass, Sun Print, Party Streamer in Sun
Heather Bailey, True Colors, Picnic Daisy in Tangerine
Art Gallery, Oval Elements, in Papaya Orange
Carolyn Friedlander, Architextures, Crosshatch in Tangerine
Alison Glass, Sun Print, Corsage in Clementine
Joel Dewberry, True Colors, Herringbone in Pink
Michael Miller, Mod Basics, Stitch Square in Jewel
Violet Craft, Waterfront Park, Domino Dot in Jewel
Green Bee Design, Micro Mod, Seaweed in Purple
Have a wonderful Sunday!