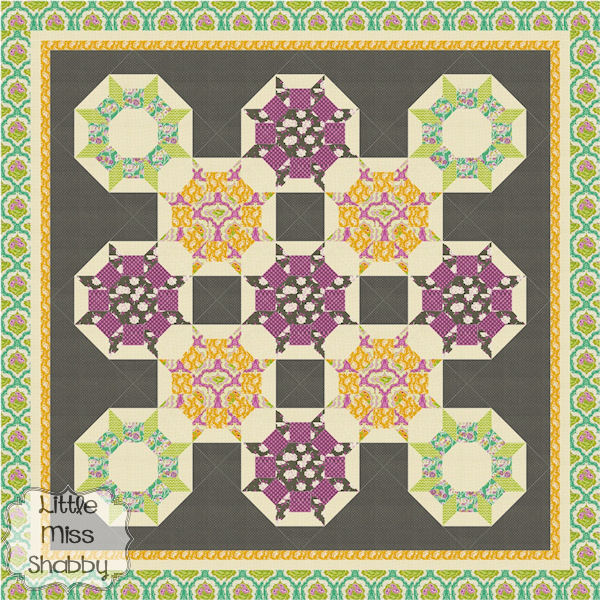 It's time for another free pattern Friday!  This time featuring my Sunstruck Quilt pattern I designed for P&B Textiles featuring their Tuscan Breeze line of fabric.
The quilt at the top of this post is actually made using Lottie Da by Heather Bailey for Free Spirit Fabrics.  As I was designing this quilt pattern I kept picturing it in Lottie Da and knew I wanted to try it out in these fabrics.
Here it is in Tuscan Breeze: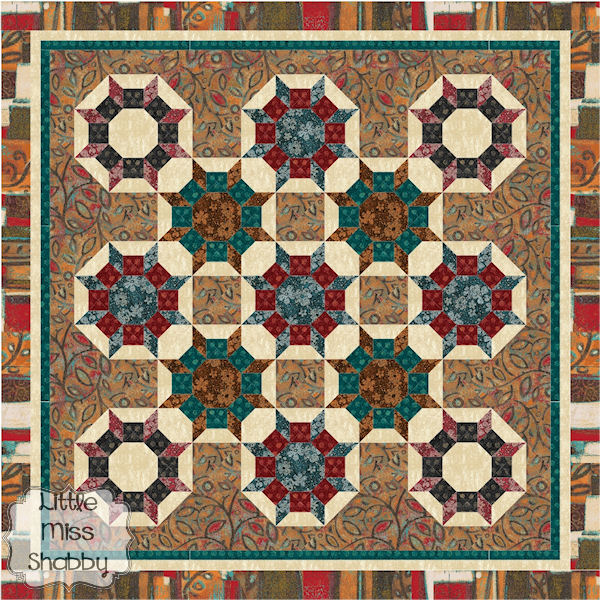 Tuscan Breeze fabrics designed by Norman Wyatt Jr. for P&B Textiles.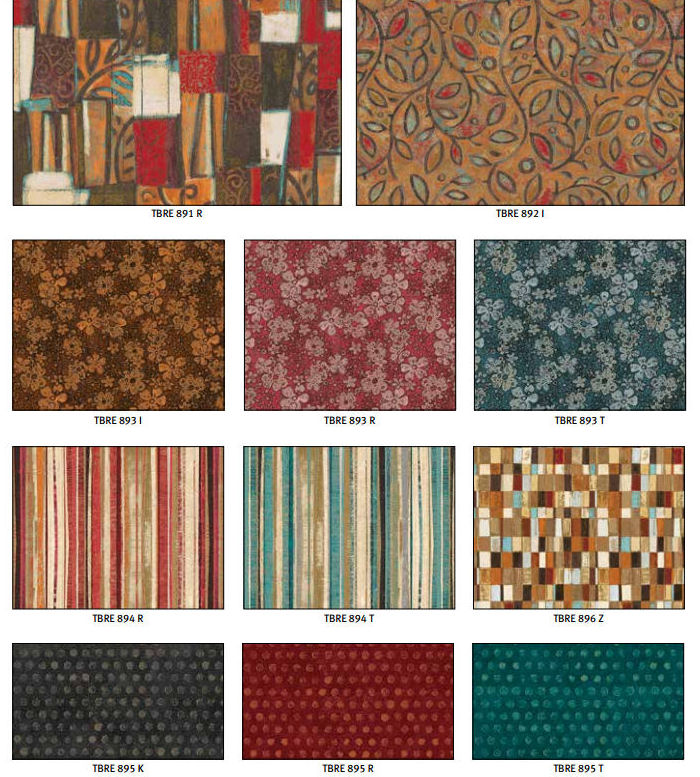 Sunstruck finishes at 61″ square and is an easy quilt to piece.  I used "stitch & flip" techniques for all of the triangle shaped pieces.  So, even though it looks complex, the quilt is constructed using all rectangles or squares.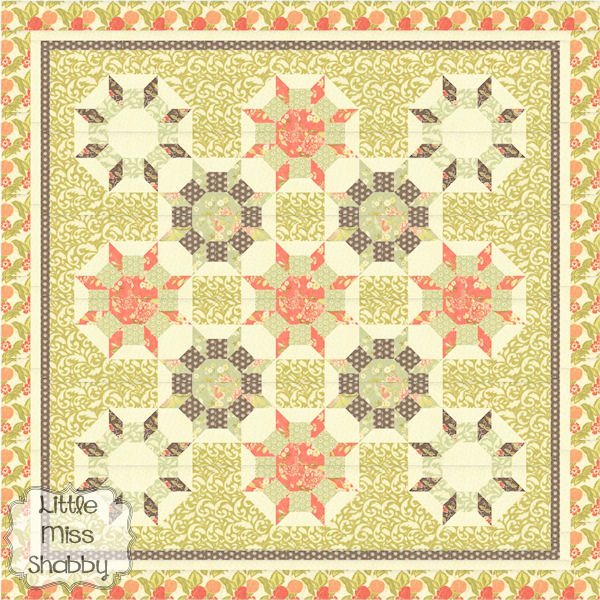 The free pattern is available here.
Have a wonderful Friday!