A Change of Pace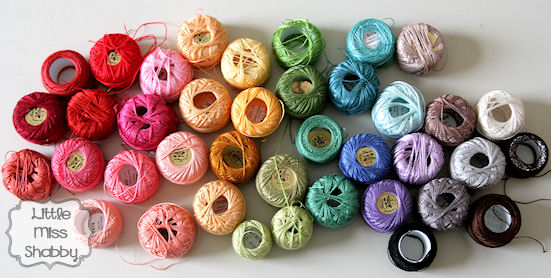 This week has been a fun week for us so far.  Our schools were supposed to be back in session on the 2nd but due to weather today is the first whole day that the kids are back.  It was great having such a long break after Christmas–I'm sure many of you moms can relate!  The Christmas gifts my girls received kept them busy–I don't know how many hours Chloe spent with her Rainbow Loom.  And I have to admit to having just as much fun with it as she does.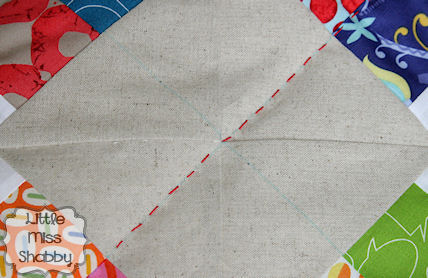 I was able to spend some time hand quilting.  Who wants to be out in negative temperatures?  It was the perfect time to hunker down with some quilts, some old shows, and some hand quilting.  BTW, any favorite series I should catch up on?–I still have quite a bit of hand quilting to do and am always looking for fun series.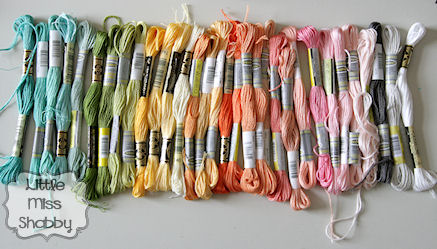 Yesterday, Chloe had a half day of school so after dropping her off, Elonie and I headed up to one of my LQS's and picked up some embroidery floss.  I have a fun project in mind for the floss, if all goes well I'll be sharing it with you on my blog as a BOM of sorts.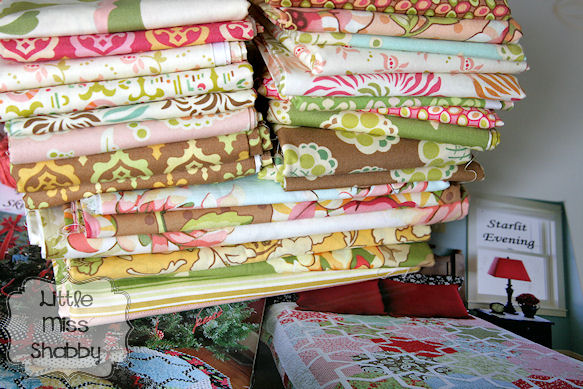 I also was so inspired by some quilts blocks that I saw on instagram that I was "forced" to make another quick trip to pick up the pattern from another LQS(I've got a lot of them close to me)–can't beat growing up in an Amish town–you will never want for a quilt shop! =p
I think I might turn these fabrics/pattern into a quilt for our bed.  Right now we have a Pottery Barn quilt on our bed.  For some reason, I've gotten a bit of flack about that in the past.  Surely I'm not the only quilt maker with a PB quilt on their bed? =p
The giveaway for the Liberty Fabrics is still going strong–If you haven't entered yet there's still time!
Have a creative Thursday!