Quilty Stitches Block 6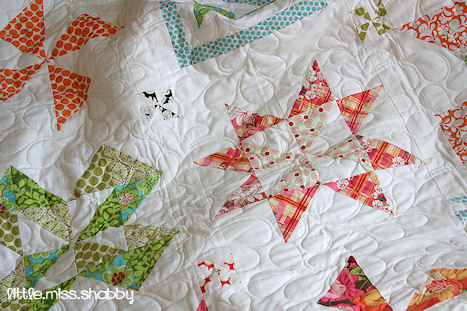 So many fun things going on over here these days!  I got my pinwheel sampler back from Abby last week & I am really looking forward to getting the binding on this one.  It has been an unfinished project for so long!  I'll be sure to share more photos of the finished quilt when I get that binding on. =)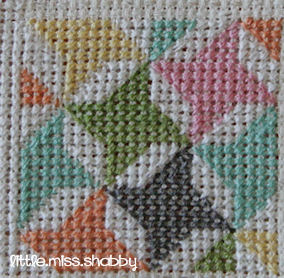 Many of you are anxiously awaiting Block #6 of the Quilty Stitches Sampler.  And here it is. =)  It's my version of a Friendship Star Block–based off the pillow that I made for Sew Mama Sew.  I make scads of pillows and this is one of my favorites.  I'm so tempted to make a quilt version.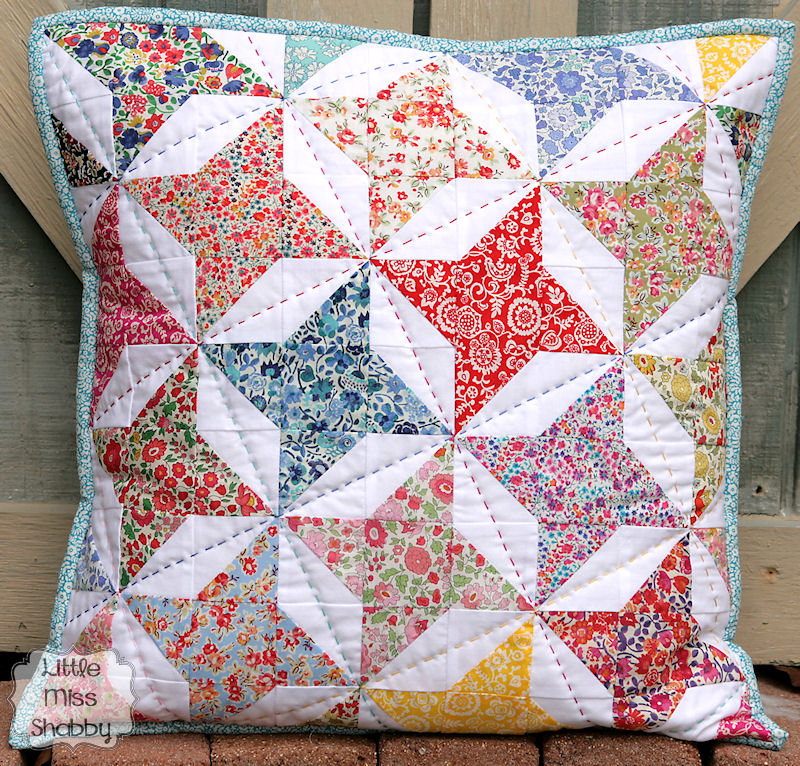 For the Cross Stitch pattern I used the following colors:
DMC 744 (yellow)
Sullivan's 45313 (Aqua)
Sullivan's 45169 (Orange)
Sullivan's 45121 (Grey)
Sullivan's 45105 (Green)
Sullivan's 45338 (Pink)
DMC White
I've received a number of questions as to whether I am filling in all of the blank spaces or leaving it empty.  I am filling in all of the blank spaces with white DMC–it's hard to tell that in the photos.  So, both the sashing and any background fill are white stitches in my sampler.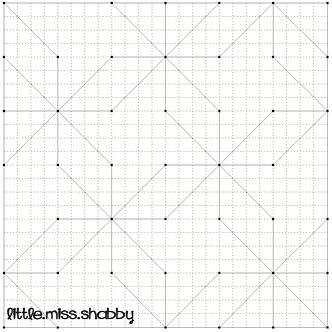 I have really been enjoying seeing all of the Quilty Stitches blocks showing up over on flickr and instagram!  Here are a couple flickr pics that caught my eye:
There are so many more great ones–and even more pretty ones on Instagram!–So exciting to see everyone following along.
Happy Stitching!