Starflower Pillow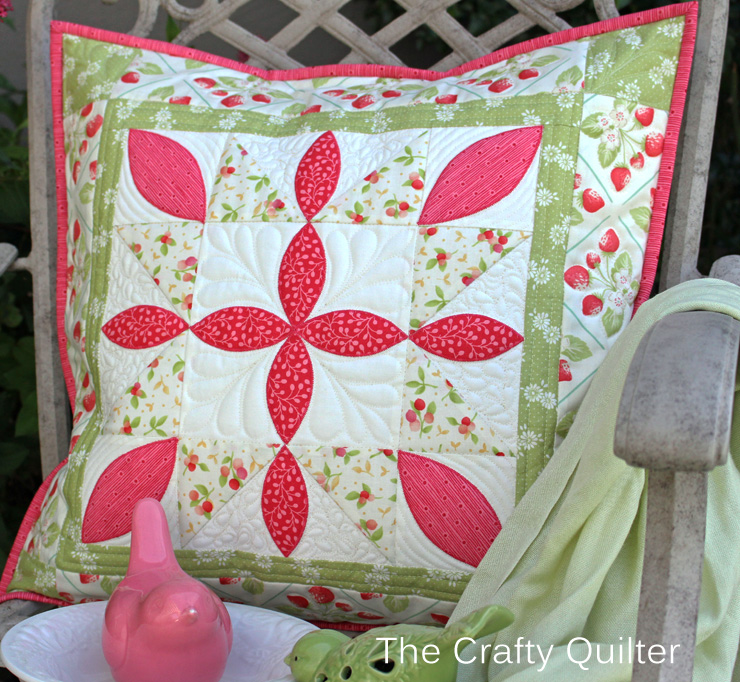 Julie, over at The Crafty Quilter, gave a wonderful review of Playful Petals.  In her review, she shared a pillow she made using the Starflower pattern.  And I love it so much!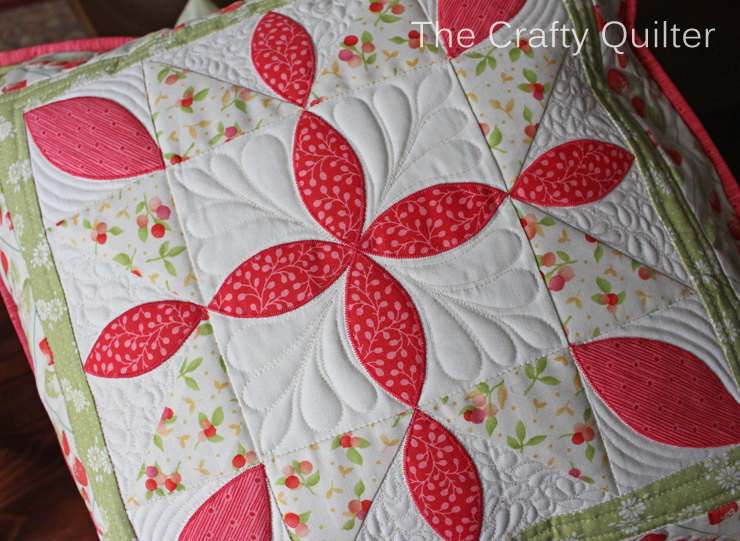 From her fabric choices(love the Strawberry Fields fabrics in there), to the amazing quilting: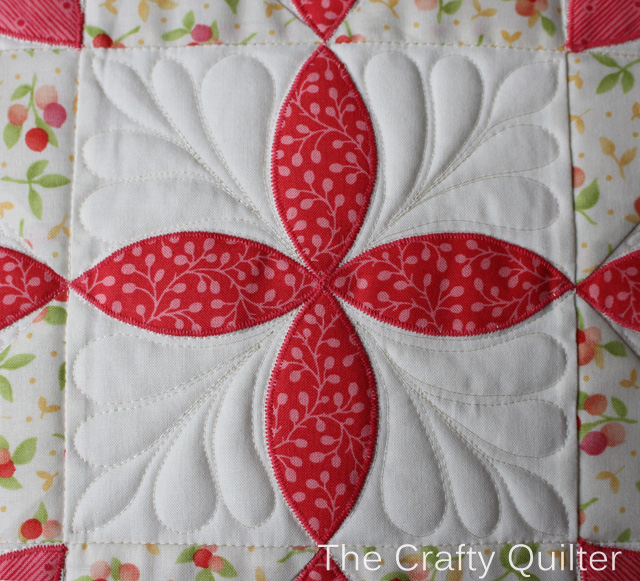 This pillow is just too cute!  It totally makes me want to make the Starflower quilt in this color way & add feathers!  If you'd like to make one of your own you'll find the pattern in Playful Petals. 😉
Here is a quick shot of my original pillow featured in the book: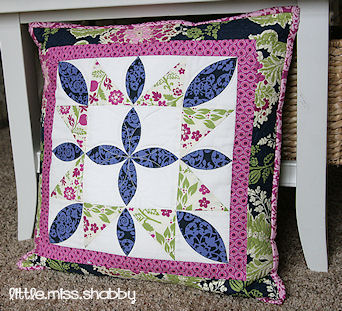 We've been enjoying spring break over here but I did manage to draw a giveaway winner from last weeks' giveaway. =)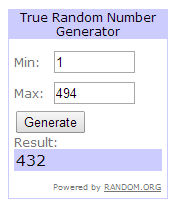 Alice, you are the winner of a copy of Playful Petals and Pillow Cover.  Look for my email soon!

Thanks again everyone for all of your wonderful feedback about Playful Petals!