Mini Medallion Quilt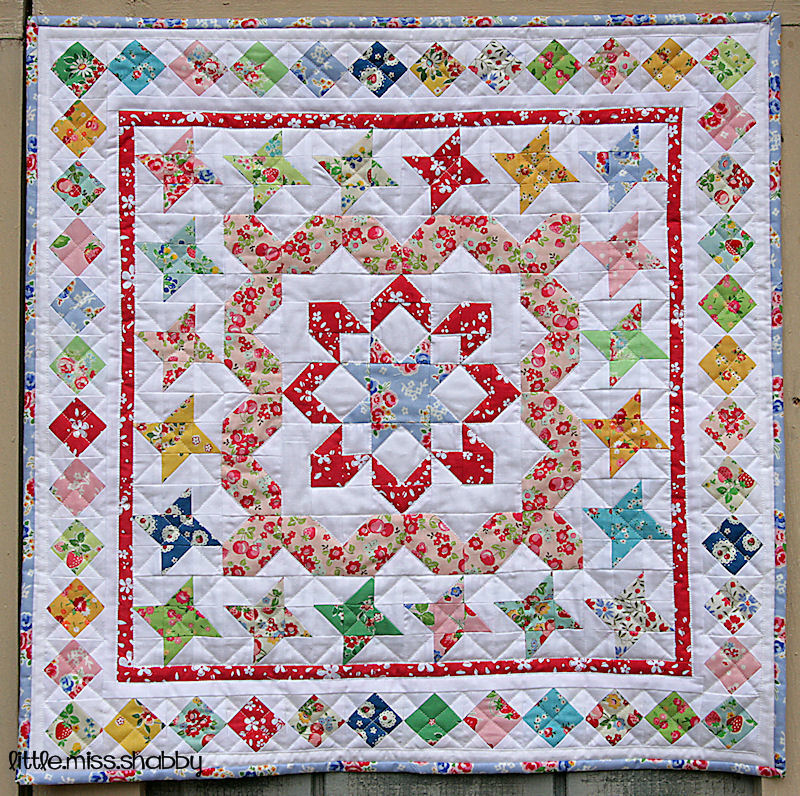 The past couple of weeks I have been working on a new pattern, Mini Medallion.  The finished mini is 25″ square making it an adorable wall hanging or even a table topper.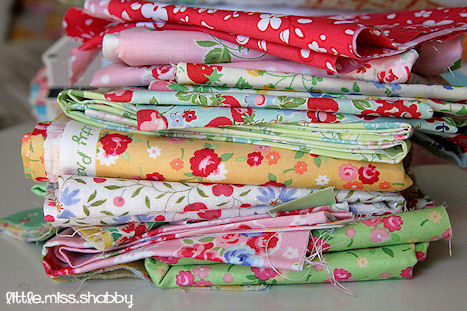 I started off with a bunch of stash fabrics from various designers.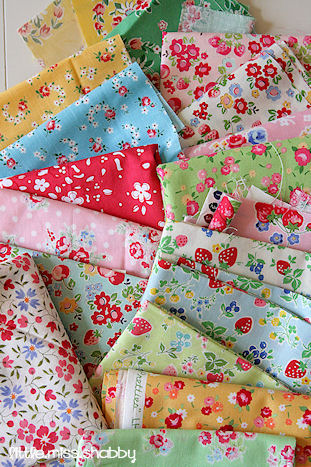 The center portion of the mini(including the pink border) measures 12″.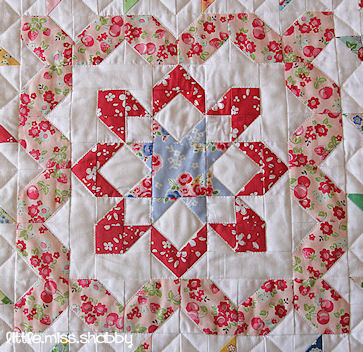 And then there are several little borders.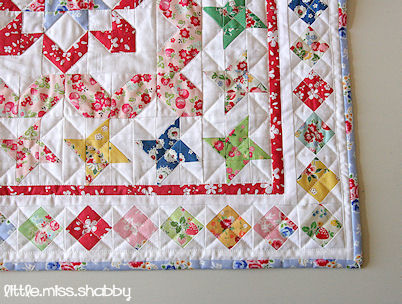 The little 3″ Friendship Star border is my favorite.  I think I am on a Friendship Star kick lately! =)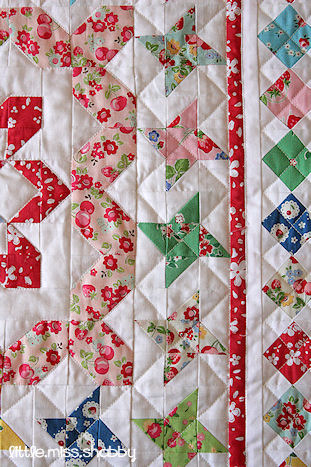 This little mini is a perfect excuse to use up some of your scraps and make a cute medallion at the same time.  Interested in making one of your own?
I will be sharing the free tutorial over on Sew Mama Sew later in April as a part of their Spring Sew Along.  And, even better, there are prizes for sewing along.  Go check out their post yesterday for more details about the sew along and to see the other quilt in the sew along.
And in the meantime, gather up some cute scraps and a bit of background fabric and you'll be all set to start making your mini medallion. =)