Mini Medallion Sew Along Starts Today!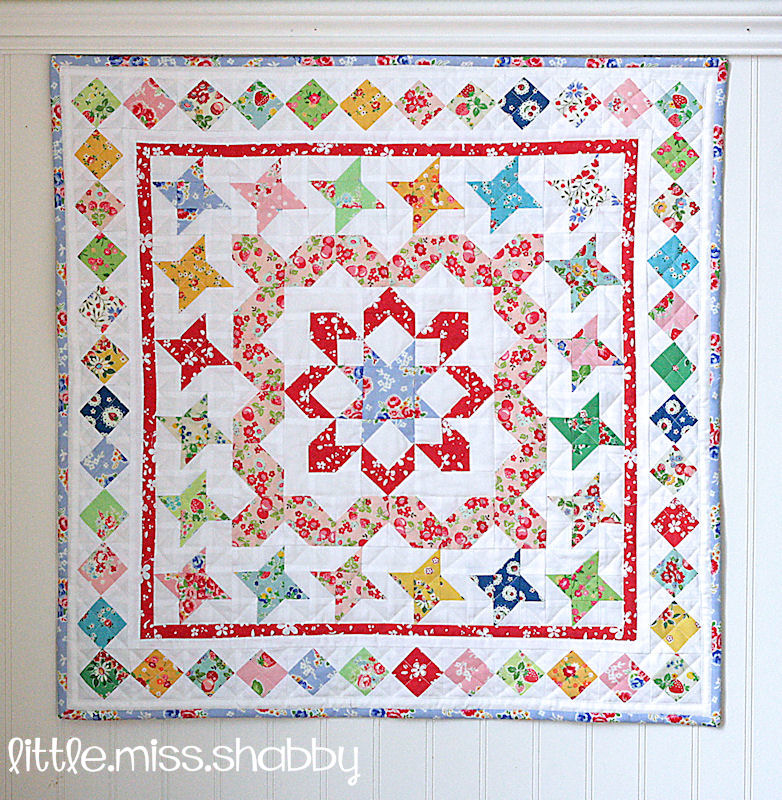 I know a lot of you have been anxiously awaiting the start of the Mini Medallion quilt along.  I'm happy to tell you that it starts today!  I am guest posting over on Sew Mama Sew sharing Part One of my tutorial to make this little mini 25″ medallion quilt.
This is the perfect way to use up some of your scraps, end up with a cute mini, get in on the medallion craze, and have the chance to win prizes to boot.  There are a lot of great sponsors offering chances to win prizes just for participating in the Sew Mama Sew Spring Sew Along.
You can read more about the Sew Alongs here and the prizes being offered.  For Part 1 of my Mini Medallion Tutorial head on over here!
Happy Sewing!