Scattered Pinwheels
The hubs and I just got back yesterday after spending a couple days at Great Wolf Lodge with the girls.  Now I think I need another vacation to relax from the first one!  The girls had a great time and it was a much needed break for all of us.
Today, I wanted to pop on and share another quilt pattern, Scattered Pinwheels.  I designed this quilt for RJR Fabrics to showcase their line of solids, Cotton Supreme Solids.  If you have not yet tried RJR's solids, I encourage you to check them out.  They have a wonderful hand and an ever growing selection of colors.
The pattern is featured in the May/June 2014 Issue of Fons & Porter Love of Quilting Magazine
Natalia did a beautiful job on the quilting as always!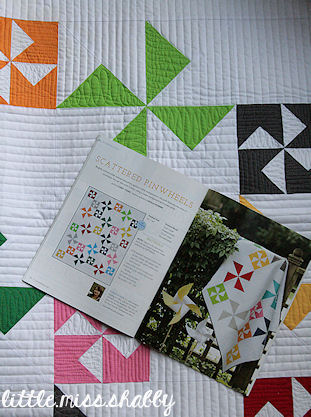 If you make a Scattered Pinwheels quilt of your own I would love if you would share a picture with me! =)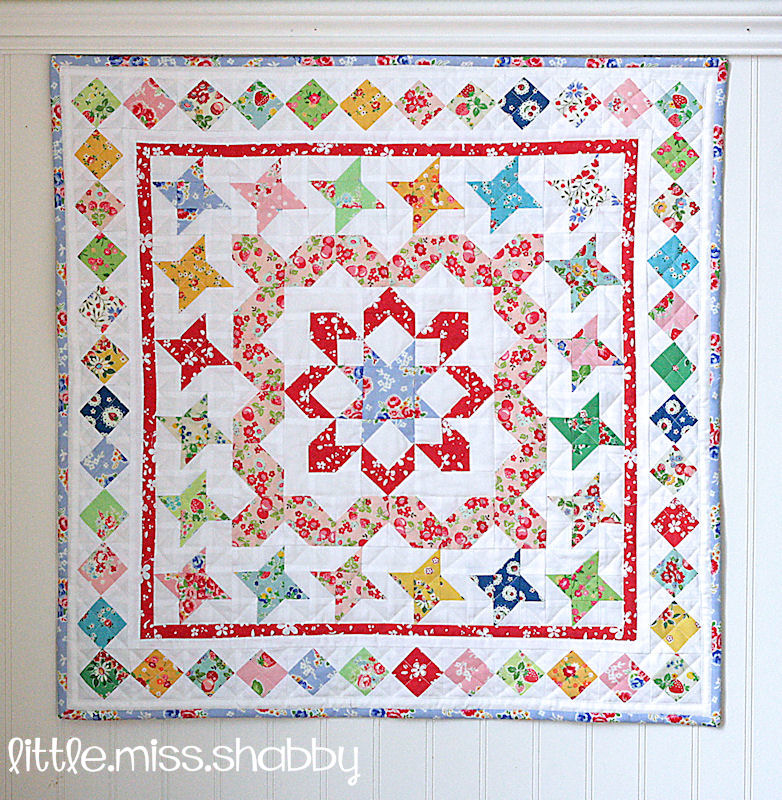 I also wanted to let you know that Part 2 of my Medallion Mini tutorial should be available over on Sew Mama Sew today or tomorrow.  If you are following along make sure to check it out!