Star Squared Quilt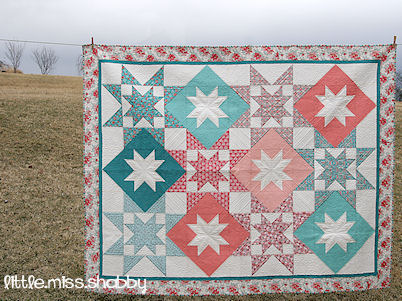 I had the fun of working with Mary McGuire's Grace line of fabric a 2nd time for my Star Squared quilt(pretend that this quilt is hanging vertically!–I didn't realize until after I got it all pinned up that I had it sideways!).  The first quilt I designed was Grace's Flower Garden which you can read more about here.
Star Squared utilizes big blocks, prints & solids, and finishes at a roomy 70″ x 88″.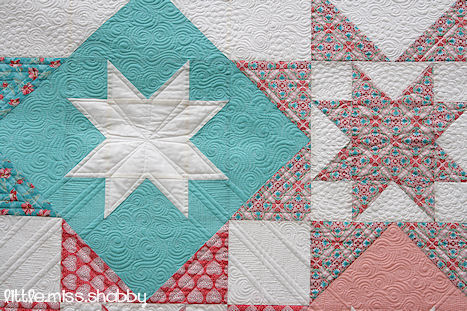 Angela did a beautiful job of quilting this quilt!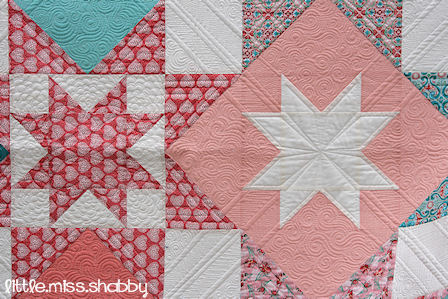 Star Squared was featured in Fons & Porter Love of Quilting March/April 2014.  And it's available as a free pattern on the F&P Website!  You can find it here.
I plan to list this quilt in my Etsy shop shortly—so if you love it keep an eye out!
And now, how about a little Fabric Scrap giveaway?–I have a bunch of Grace Fabric Scraps left over and I'm happy to send them to a new home.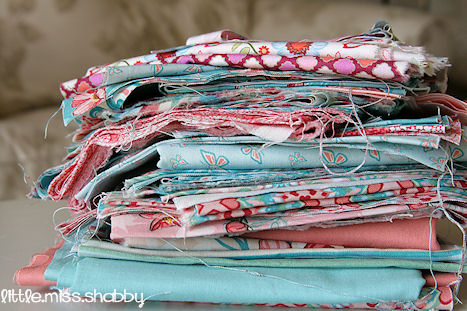 Leave me a comment with your weekend sewing plans and I'll draw a winner next week!
~Comments are Now Closed.~