Great Granny Squared Blog Tour and Giveaway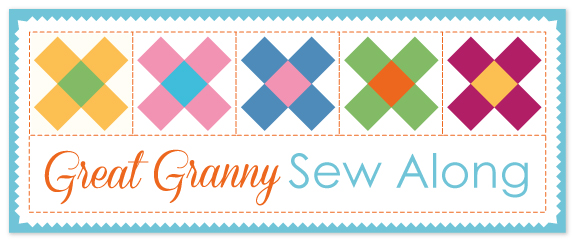 Hello!  Welcome to my stop on the Great Granny Sew Along blog tour!  If you are here for the first time, I welcome you to browse around my blog a bit as I share what's been going on in my quilty life.  I am a new author, long time designer, and passionate about fabric.  There is always something fun going on around over here!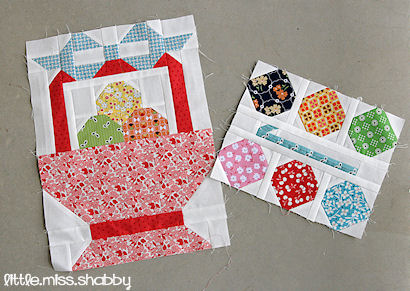 I have been enjoying following along each week of the Sew Along!  This week we will be making the Mama Blocks for our sampler.  And I just finished mine yesterday.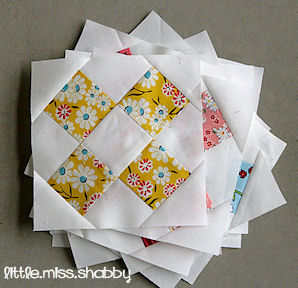 There are 20 of these blocks to make for the sampler.  When I started cutting them on Saturday, I thought no way was I going to be able to finish them in time to share all of them on Monday.  I got a late start Saturday–and I try not to do a lot of sewing on Sundays.  But, much to my surprise these little blocks whipped up in no time–just a couple hours including cutting time(I should have known as all of Lori's patterns are so user friendly and quick!).  So, I finished all 20 of them with no problem–and here they are: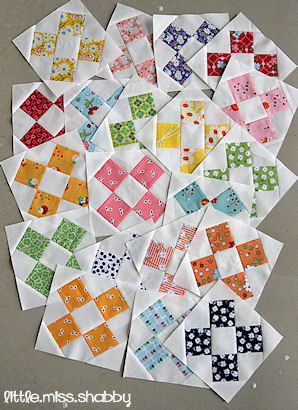 You will find all of the information to follow along over on the Jolly Jabber.  You will need a copy of Lori's book Great Granny Squared, & the pdf instructions for each week.  Here is the pdf for this week.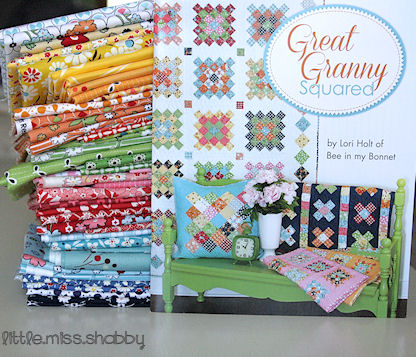 The Fat Quarter Shop was kind enough to send me an extra copy of Great Great Squared to give away to one of my readers!
So just leave me a comment about your current favorite fabric line to enter. =)
Comments are now closed.
Also, make sure to add the Mama blocks you make this week to the GGS flickr group for a chance to win a Creative Grids 6 1/2″ Square it Up Ruler.  This makes squaring up those Mama blocks a breeze!
And stop by Amy's,  Amy's, Lori's , and of course The Jolly Jabber for more Great Granny Squared Fun today.
Thanks so much for stopping by!