Mod Cabin Quilt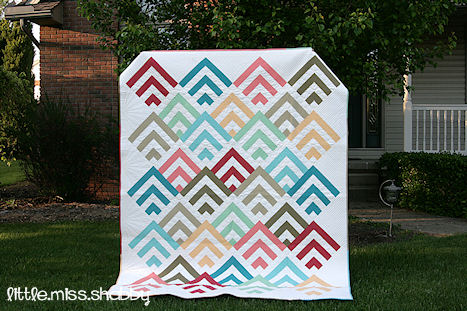 Hope you all are having a wonderful Tuesday!  My Monday was spent getting my house & laundry into better shape.  I had a dear friend who spent time with my littlest last Wednesday so I could do some hard core cleaning before I left for Pittsburgh & this helped me out a ton.  So, I didn't have a lot of cleaning that needed done–however, the laundry and refrigerator were tackled and conquered yesterday…phew!
Today, I wanted to take a little bit of time to talk about my Mod Cabin quilt.  I designed this quilt for RJR Fabrics to showcase their line of Cotton Supreme solids and the quilt is featured in Fons & Porter Easy Quilts Summer 2014.  It's a fun little modern variation on the traditional log cabin block–easy to make blocks, and a high impact pattern.
Just for fun, I tried this pattern out in prints in EQ to see what it would look like–It's a scrappy mix of various Bonnie & Camille lines and a little bit of Fig Tree.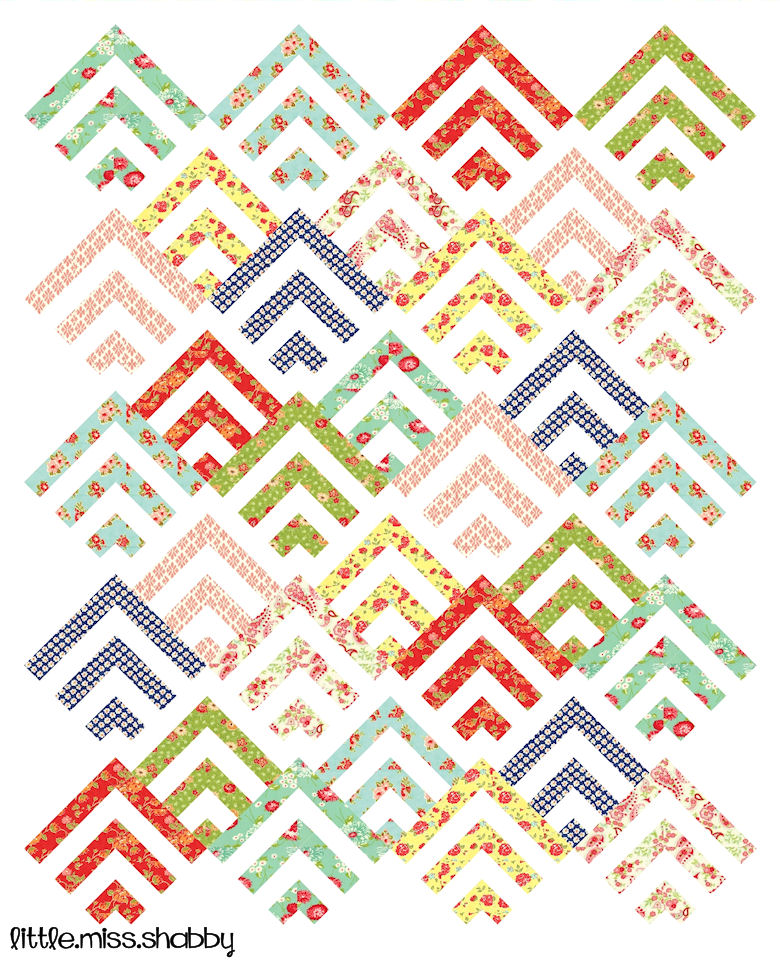 Natalia, once again, did an amazing quilting job on this quilt.  I seldom have a design that I have to have in regard to the quilting, but for this one, I knew I wanted "bubbles" in the white space.  I think it turned out beautifully!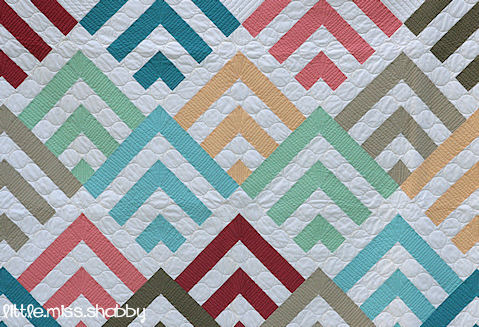 The quilt finishes at 72″ x 89″ & you can make your own if you pick up a copy of Easy Quilts Summer 2014.