Liberty Bag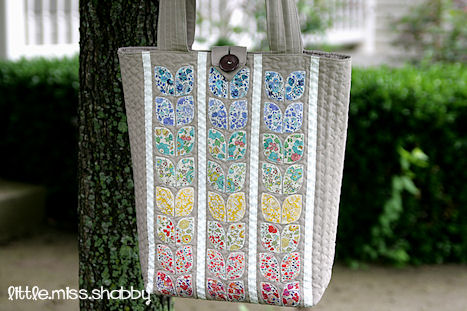 One of the items that I made for myself before heading off to Quilt Market this past May was a Liberty Bag.  I didn't really have a nice handmade by me bag and I knew I wanted something roomy to carry all my goods in.
I shared my bag making progress over on Instagram, but I realized that I hadn't shared over here!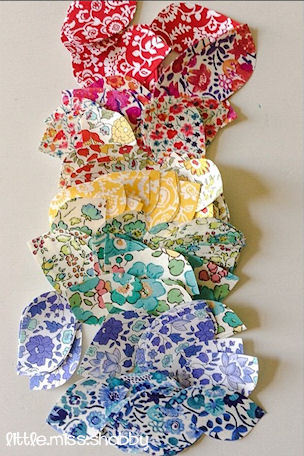 I made the petals using HeatnBond lite (my go to fusible) and a wonderful stack of Liberty Fabrics.  I like using Liberty Fabrics where small bits of fabric are needed so I can stretch them further.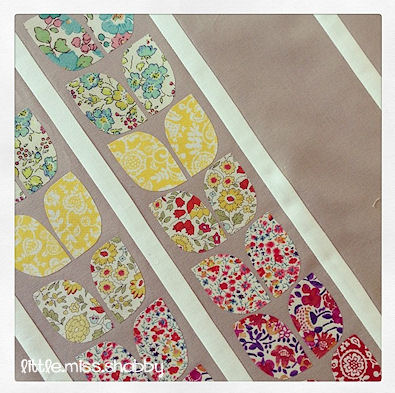 I didn't really have a pattern for my bag although I started with this Moda Bake Shop pattern initially.  I mostly used the tutorial for the basic construction technique.  My bag is larger and of course pieced differently and appliqued.  And, I made the handles longer so I can wear it cross body if I want to.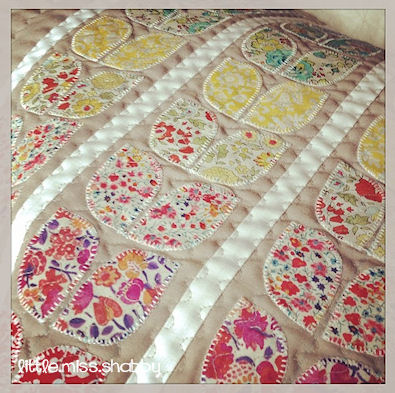 I machine appliqued using a 50 wt. Gutermann thread and also machine quilted using a 50 wt. Gutermann thread.
Picked up a nifty big button from my LQS to finish off the bag.  It's roomy, durable, and has come in handy for more than just at Quilt Market.