Posies Quilt Block Tutorial
Hello All!  Are you all following along with the Trifle Dish Sew Along over on Moda Bake Shop?  It's running the month of June and about every other day there is a new tutorial for the next row.  Today, my Posies Quilt Block is featured.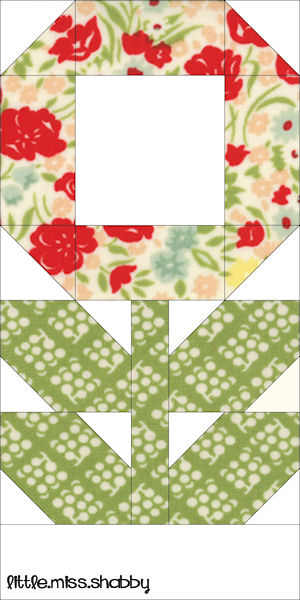 I think it's the cutest little thing–finishes at 4″ x 8″.  I am super tempted to make a mini using these blocks sized down to 2″ x 4″–it would be so cute.  Although, really, just using four of the blocks as I originally sized them would make a super cute mini.
This version would be 35″ x 41″: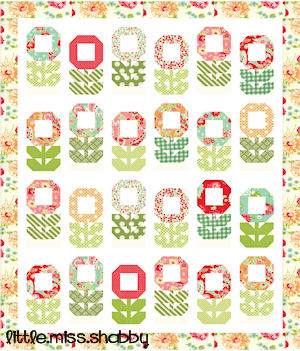 And if you made it just 3 blocks by 2 blocks, the center would measure 14″ x 17″.   You can snag the free pattern here.
I made a little sample block to double check my measurements when I was designing this block and it's now hanging right by my computer: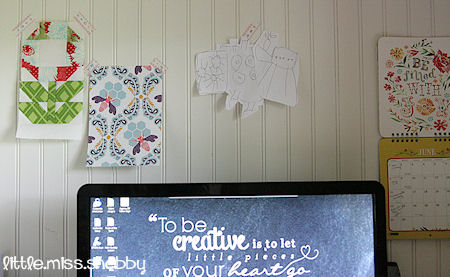 It's right beside an adorable little print that the "sweet as honey" Bonnie Christine sent to me.  And, I've got to explain about that little drawing there right above my computer–my daughter Elonie drew that for me.
Ryan and I had been wanting to purchase a new grill since last year and had meant to as our b'day gift to ourselves but we never got around to it.  So last month, my birthday rolled around again and I mentioned that I'd still like a grill.  Elonie drew me a picture of a grill to give to me for my birthday so I would finally have one. =)  She was so proud that she was able to give me one for my birthday.  So that little picture has the prime spot on my desk where I see it every time I do any computer work.
And, I've got more goodies to share with you!–I've been wanting to share some of the other things that I made for Quilt Market and just haven't gotten around to it–so here they are.  I decided I needed a little patchwork goodness to wear at Market–I had planned to purchase from Patchwork Threads.  Many of you have seen her cute Patchwork tees.  Unfortunately, when it came time to order, all of the tees I was interested in were sold out…so, I designed my own tee and had it made: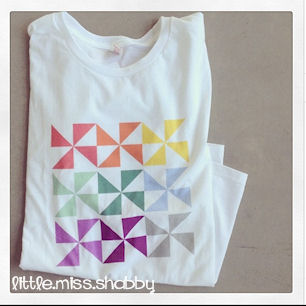 So fun having a quilty shirt!–I may need to make some more in different designs!
I also made 40 pincushions to hand out during my book signing at Quilt Market.  And of course they needed to have a petal theme!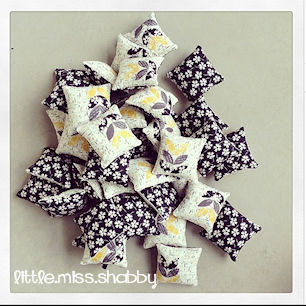 I had 2 pincushions left when I returned home and I just listed them for sale in my Etsy shop this morning.  You can find them here.
I also had new business cards made!–Aren't they cute!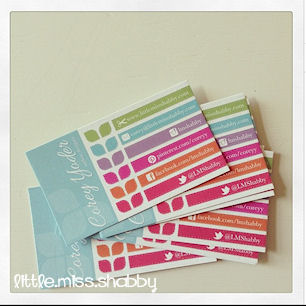 So, there you go!–A bunch of LMS happenings. =)  Enjoy the rest of your week!