WIP Wednesday(Lots of Pics!) & Giveaway
It's time for another WIP Wednesday progress report. =)  My sewing goals over the last week were:
1.  To complete my stitching for Quilty Stitches this past Monday–check…you all saw the block Monday Morning.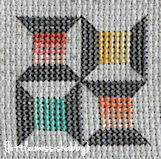 2.  To Complete my Metro Rings Quilt–here's where I was at last week: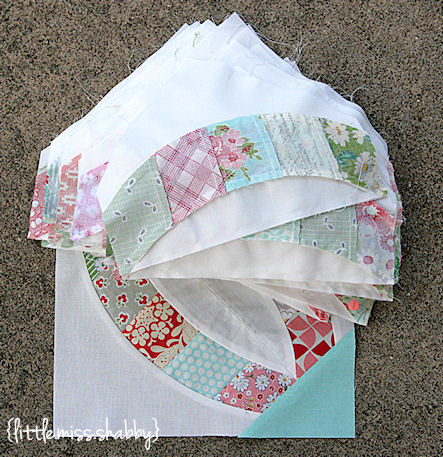 And I'm happy to report that the quilt top is finished!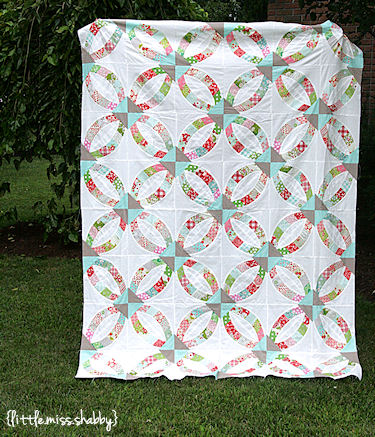 As I was working on this quilt top and posting progress over on IG (I'm @lmshabby if you care to follow), there was a lot of talk about the difficulty of trimming up these blocks accurately.  So, I was very excited when Sew Kind of Wonderful's, Jenny (the designer of the Quick Curve Ruler used to make this quilt), shared a wonderful tutorial on her blog just yesterday on trimming the Metro Rings quilt blocks.  If you contacted me about how to trim these blocks or we chatted on IG, you need to check this tutorial out!  If the Metro Rings quilt is on your to do list, make sure to bookmark this tutorial for future use–it is a wonderful tutorial.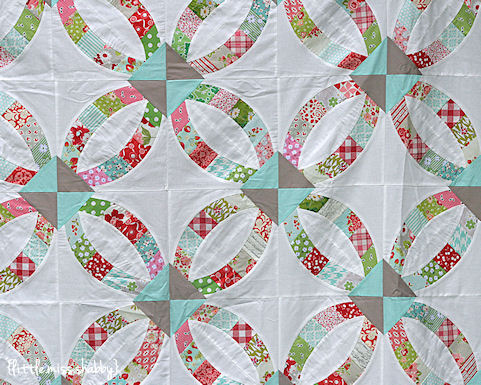 I really enjoyed working with the Quick Curve Ruler–I found the curves very easy to sew.  That was another question I was asked frequently..Are the Curves easy to sew?  And the answer is yes, no pins needed, very small learning curve. =p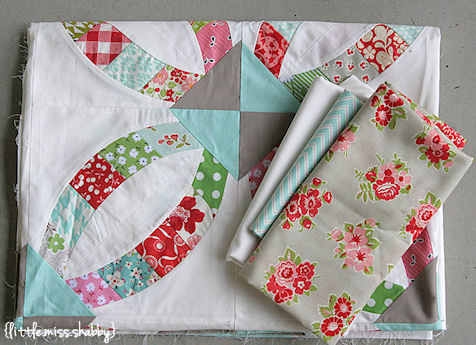 I decided, after finishing the pieced portion of Metro Rings, to add a couple borders to the quilt.  So, this one will stay on my WIP list for one more week.
3.  The last item on my to do list was to finish my scrappy stars quilt top…here's where it was last week: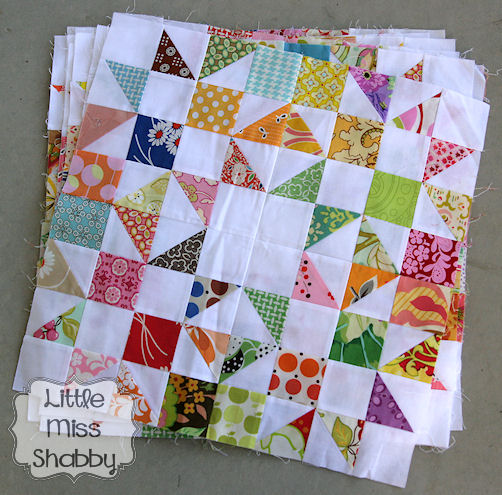 And it's now a completed quilt top–check!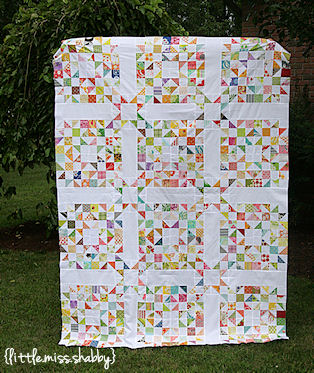 This quilt top has been a WIP for years.  The blocks were made for me in one of the quilting bees I was in…it was so long ago, I don't even remember which bee it was from.  So, if you were one of the ladies that made one for me…thank you!  I was pretty impressed as I was sewing them together, how uniform in size they were.  With all of those seams, it was not a great decision on my part to request these blocks!–with all of those seams and slightly different seam allowances–these blocks could have been off quite a bit.  I've learned that simple is better in regard to quilting bee block choices.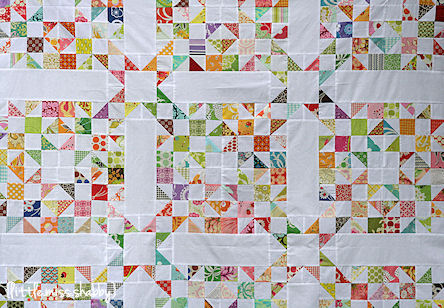 I didn't have a pattern for this quilt, but I talked about the quilt block construction on my blog awhile back.  The sashing has flying geese units sewn into it to add just a few more stars to the overall design.  I am very excited to have this quilt top completed!–I knew that I was going to love it once it was complete. =)
So, I completed all of my quilty goals for the past week.  It feels great to cross some of those off the list.
For the upcoming week, I am keeping my list a little bit smaller–hubby will most likely be off for a couple days and that means less sewing time, more family time!
1.  Add the borders to the Metro Rings Quilt.
2.  Complete my Stitcheries Quilt Top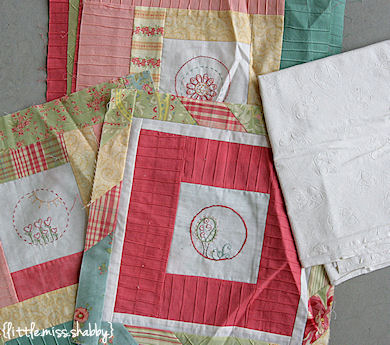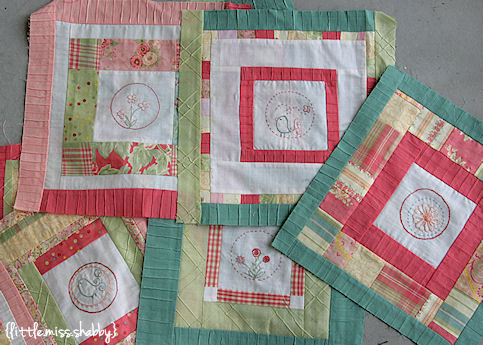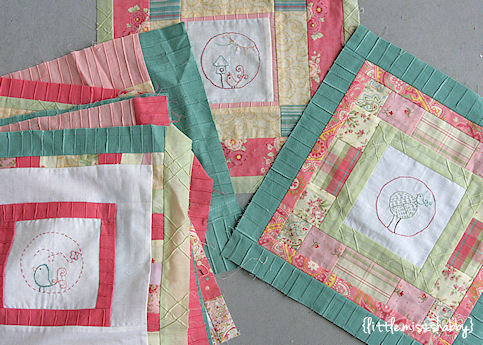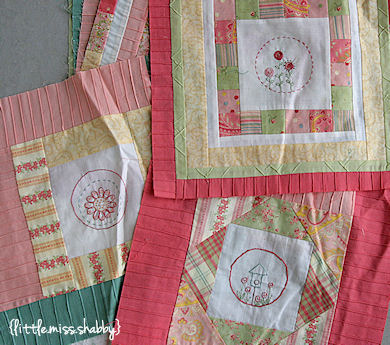 These blocks are from another quilting bee that I was in several years ago.  I embroidered and included all of the little stitcheries(they are my own designs) along with the fabrics which I sent to my quilting bee ladies.  It's time to get these sew into a quilt top!
3.  Work on filling in some of the white areas on my Quilty Stitches sampler…I have been getting behind on this!
So, 3 goals for next week.
And now, for the giveaway–you may have forgotten that there was one after reading down through this post!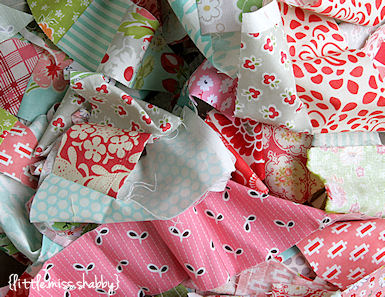 I have a gallon sized bag of scraps left from making my Metro Rings quilt…I'd be happy to send them off to a new home!  Just leave a comment below telling me about your current WIP or the one you are most excited to complete.
[Comments are now Closed]