Mini Buds Pattern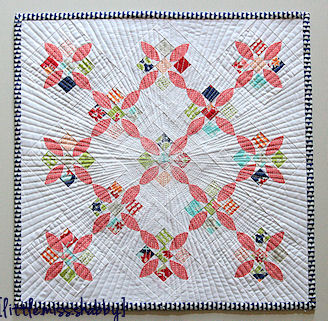 A lot of you have been waiting very patiently for the release of 2 new Playful Petals freebie patterns–and today is the day for the Mini Buds pattern. =)
Mini Buds is a little 15″ mini quilt that makes quick use of a mini charm pack (or 2.5″ squares) and a bit of yardage.  It is designed to be used in conjunction with Playful Petals, using the techniques outlined in the book.  And, it's a little thank you to all of you who support my blog, have purchased by book, and have given a lot of encouragement over the years.  Thank you!!
The pattern cover might give you a little bit of a hint to some more exciting things in the works over here. 😉
Just click the link above to open up and print the PDF pattern.  Make sure that the page scaling is set to "none" when you print it since the pattern includes a petal template pattern.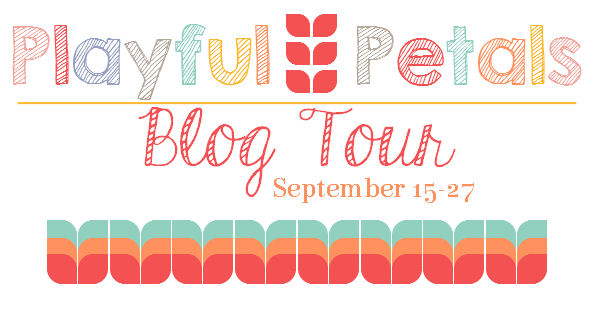 Day 4 of the Playful Petals blog tour also brings with it a couple photos of the Daisy Fields quilt and pillow from my book.  The fabrics I used for this quilt are from the Notting Hill collection by Joel Dewberry for Free Spirit Fabrics.  If you are looking for a fun Christmas project, I think this quilt would be darling in Christmas fabrics.  Those little flowers have reminded me of poinsettias from the day I made this quilt.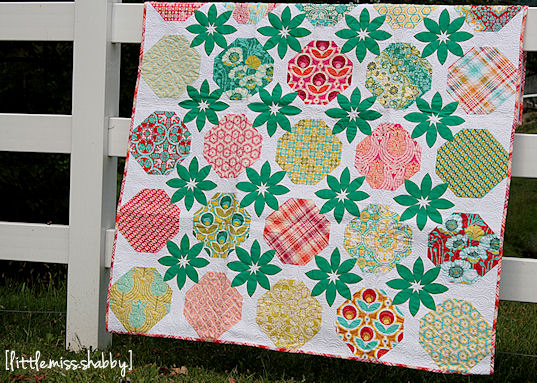 Natalia did the quilting on this one for me–I love that I can send anything over to her with little instructions and she always nails it.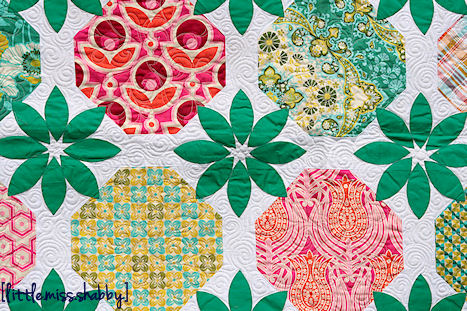 And the little Daisy Fields pillow: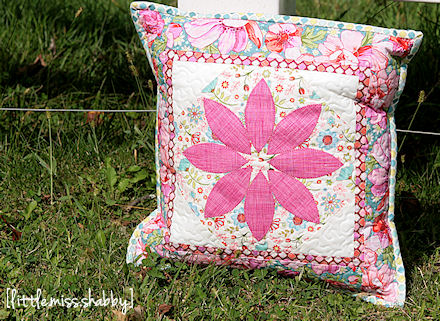 Faith of Fresh Lemons Quilts is today's stop on the Playful Petals blog tour.  Faith and I were in a quilting bee together years ago which is when I first started following her blog.  She's an amazing quilter & I've seen some peeks of her Playful Petals project and I can't wait to see the full reveal!
I hope you are enjoying the tour!