Minis on the Mind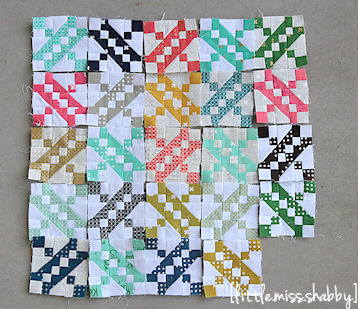 Now that the Playful Petals blog tour has wrapped up, I am excited to be back to regular programming.  Of course you can still enter the giveaway if you'd like.  And, thank you all so much for the wonderful comments about my book!–you guys really know how to make a girl blush. =)
Apparently I have had mini quilts on the mind lately.  I have thoroughly been enjoying working on these little mini blocks recently.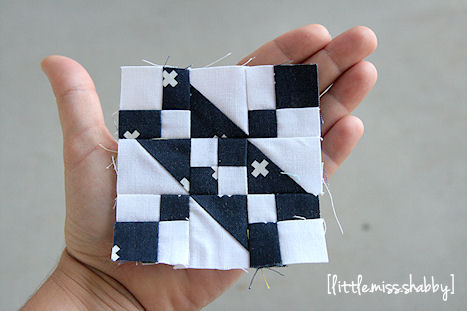 They will finish at 3″–those little squares are just 1/2″ finished in the block.  I have also really been enjoying using Cotton & Steel basics.  The colors are just "beauty-full" (as Elonie has been saying recently).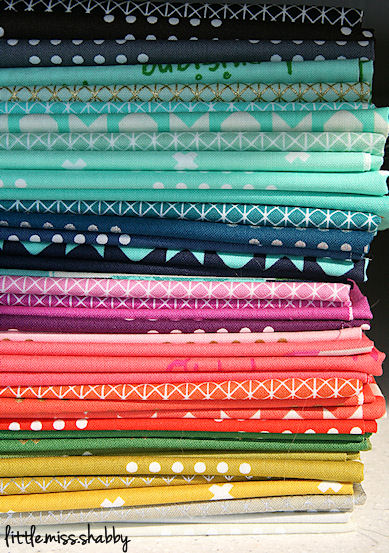 I have 24 blocks finished and I need a total of 48–I have found that it takes longer than I think it should to make these little guys.  It seems that if they are half the size(or in this case 1/4 the size) they should take half the time, right? =)  So not the case!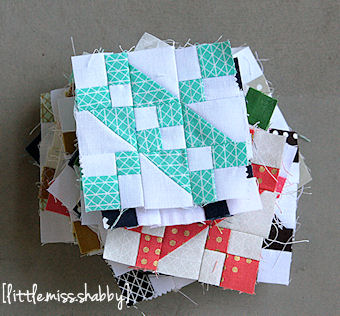 The pattern for these blocks is called Underground Railroad by Primitive Gatherings.  It was a pattern I picked up last year at a quilt show.  Just waiting for the right fabrics.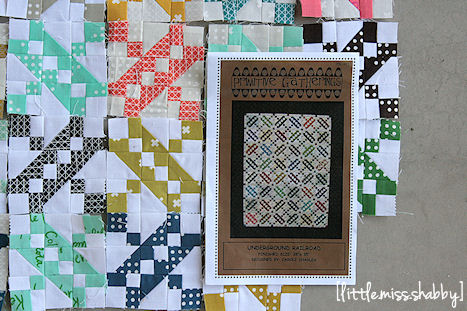 I also took some time to make another Mini Buds quilt–this one does not have the applique added if you were wondering what it might look like without.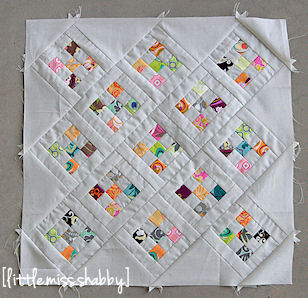 It's done in a mix of Art Gallery fabrics.  I still might end up a scrappy mix of petals–we'll see.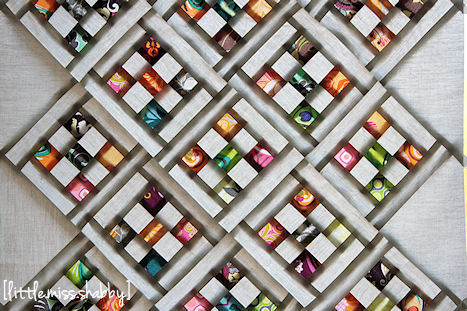 I also came across this free pattern, The House that Kaffe Built, over on the McCall's website:
I think it's the cutest little quilt!–These blocks finish at only 2 1/8″–just teeny!  I think it's so cute and I'm inclined to give it a whirl.  Would anyone be interested in a sew along?  Pretty laid back, maybe making a few blocks a week until it's finished?–Let me know what you think!
Have a wonderful Monday!