Playful Petals Blog Tour Day 2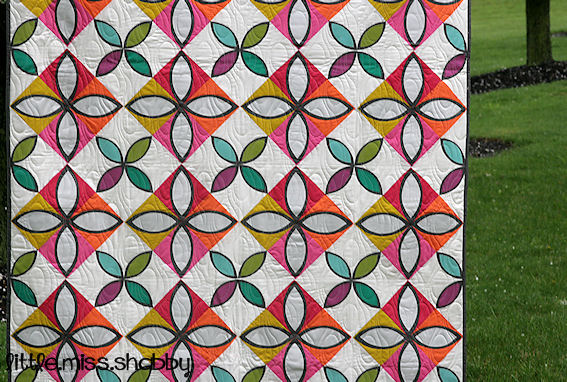 Today marks Day 2 of the Playful Petals Blog tour.  And, I am skipping from the first quilt in my book, to the last quilt in my book.  This one is called Posey Patch and it's one of my favorites.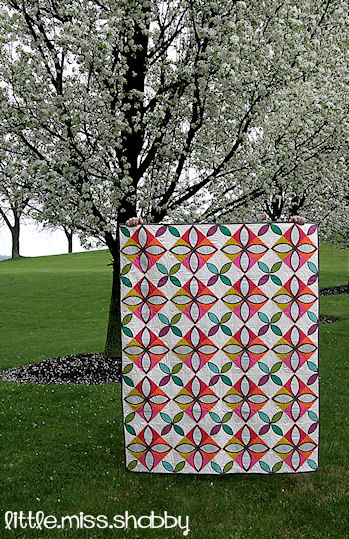 At one of my book signings one of the ladies I was talking with thought that it was a cheater quilt!  She didn't realize that all of the petals were appliqued.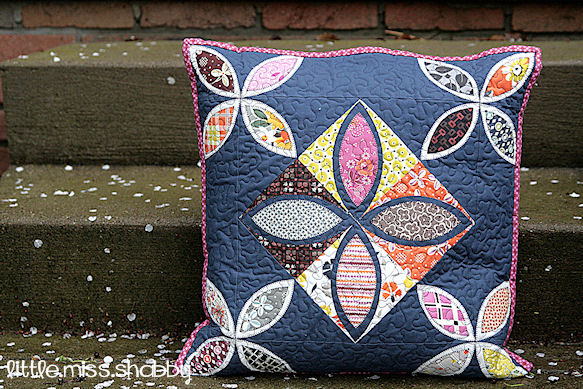 The pillow project showcases the Posey Patch quilt block in print fabrics.  It's equally pretty in prints as it is in solids.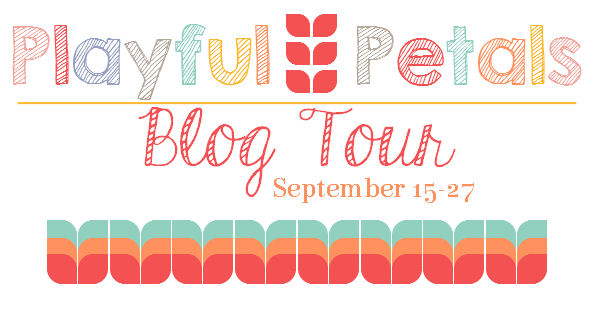 Today, Melissa of Happy Quilting is the 2nd stop on the Playful Petals blog tour.
I got to meet Melissa this past spring at Quilt Market and she is just as fun in person as you would think she might be after reading her blog!  I can't wait to see what she has in store for us on her blog today! =)
I'm putting the finishing touches on the 2 patterns I promised you as part of the blog tour–I have one planned for this week and the 2nd for next week.  Make sure to keep an eye out for them!!