Playful Petals Blog Tour Day 5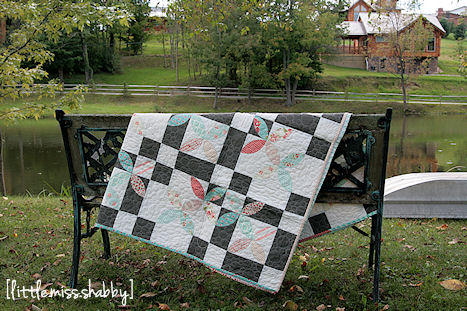 I hope you have all been enjoying seeing the projects from my book!–I have been kept busy trying to photograph all of them to share with you!  Luckily our weather here has been picture perfect–I'm not sure what I would have done if it would have been raining all week!
This quilt is called Tossed Petals.  Natalia did the quilting on this quilt for me also–and I love it.  I didn't have a plan for the quilting on this quilt, and Natalia came across a similar quilting motif that I had pinned onto my "quilting" pinterest board and suggested we go that route.  I was so glad that she did because it's perfect!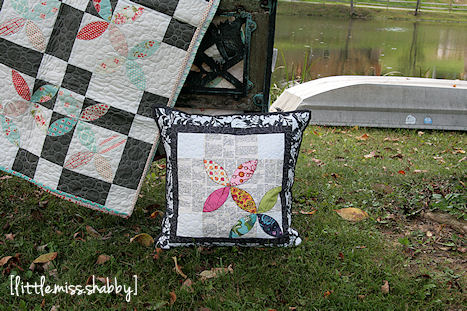 And the quilt little pillow project featuring Tula Pink fabrics and one of my favorite Sweetwater text prints.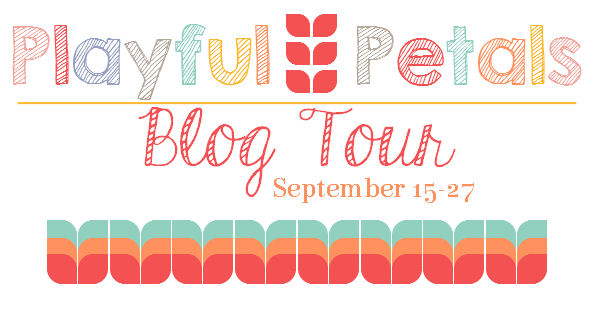 Today the Playful Petals blog tour is heading over to Amy's blog.  I got to meet Amy this past spring at market & was so excited to do so.  She was the sweetest, most down to earth person.  I really think the quilting industry is made up of some of the most genuine people–always so welcoming and friendly–and Amy fit right into that mold. =)  And, of course, her blog is chock full of inspiration!
I hope you love her stop on the tour!