Playful Petals Blog Tour Day 6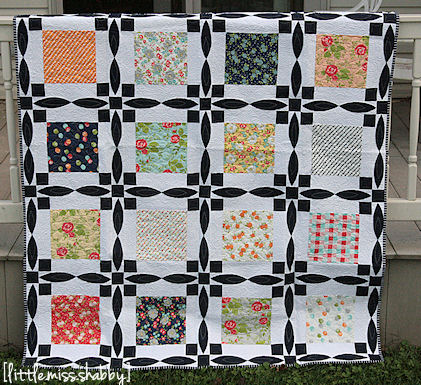 Hope you all had a relaxing weekend!  Our weekend weather was beautiful!–My husband had a work picnic on Saturday and I don't think we've ever had a nicer day for it.  Chloe had a soccer game that morning and it was a perfect day for both the soccer game and the picnic.
Today's quilt from my book, Playful Petals, is Flower Garden.  This is such a nifty quilt with all of the applique taking place in the sashing.  It really creates a striking border around each print fabric square.  This is a perfect quilt for using some layer cake squares–and it works very well if you want to showcase large scale prints.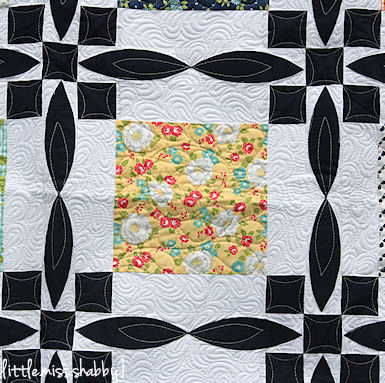 Fabrics used are Happy Go Lucky by Bonnie & Camille for Moda & the quilting was done by Angela.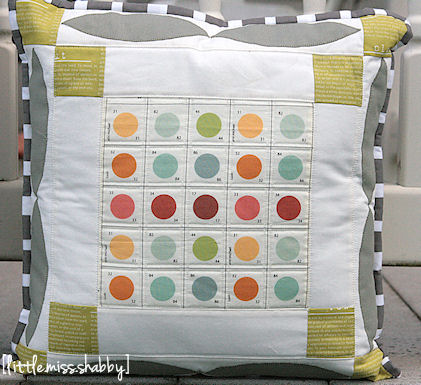 The coordinating pillow showcases a little piece of some Lush fabric that I had been holding onto.  It's a wonderful little pattern for a favorite fabric.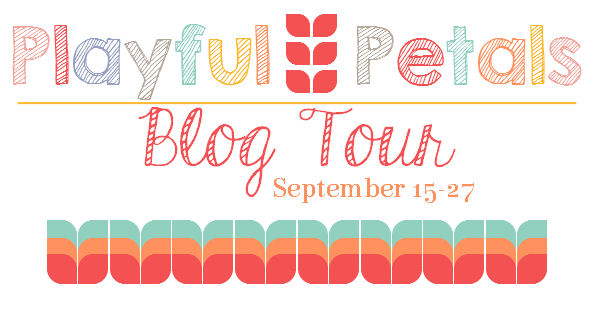 Today, Sherri from A Quilting Life will be sharing about Playful Petals over on her blog.  I got to meet Sherri at quilt market this past spring–I really enjoyed sitting in on her schoolhouse to hear all about the inspiration for her latest book.  And I got to chat with her a little bit as well.  So much fun to meet these ladies that you get to "know" through their blog!  Sherri's blog is such an inspiration, and how she manages to get so much accomplished in such a short time amazes me! =)  Be sure to pop over and check it out!