Playful Petals Blog Tour Day 7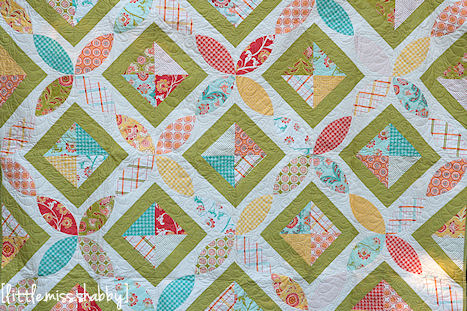 Petal Path is on the blog today!–It features Avignon fabrics by Emily Taylor for Riley Blake.  The thing I especially love about this quilt is that the petals can be made using large scale prints–they are oversized petals.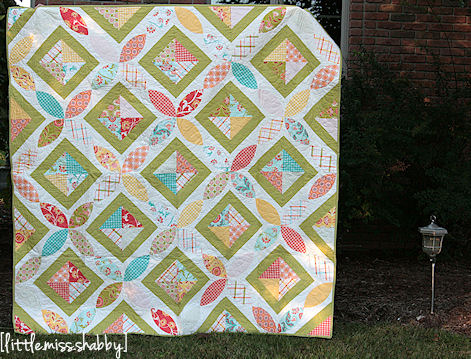 The accompanying pillow is also larger at 24″ square.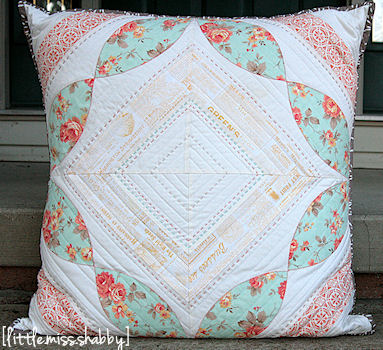 I added some of my favorite big stitch hand quilting using 8 wt. Perle.  If you are unsure about adding hand quilting to a project or if you want to try just a bit, start with a pillow and mix it in with straight line machine quilting.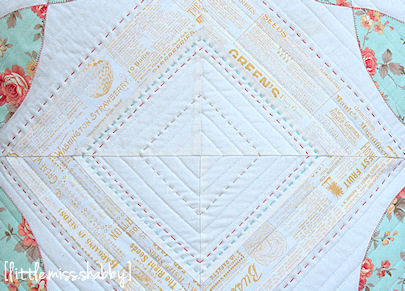 Adding in the hand quilting will give your pillow a little bit of something extra without adding a lot of time to your project.
I hope you are all enjoying seeing the quilts from Playful Petals.  I have the last two quilts to share this week and I will also be sharing another free quilt pattern with you all.  And I've got a great giveaway lined up for the end of the tour–some of my favorites are on board! =)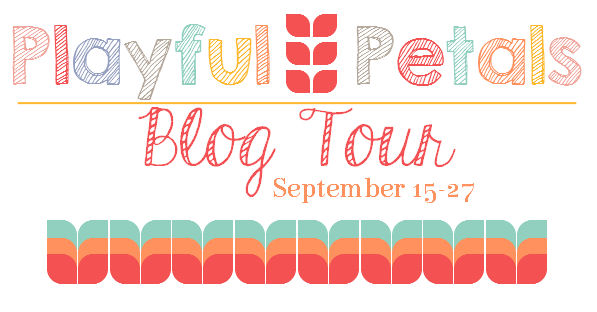 Today, Amber from Gigi's Thimble will be sharing about Playful Petals on her blog.  I always love seeing what Amber is up to over on IG–she always has such cute projects going on!  Make sure to pop over and see what she's up to today on her blog. =)