WIP Wednesday Instagram Style
My Wednesday is getting away from me!–I thought I better pop on here quickly before it slides right on by. =)  I had to snag some of my IG photos to share with you today–it's so windy here today that everything is blowing away when I try to photograph it! =p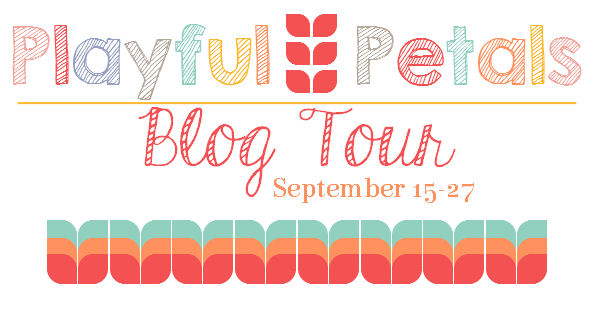 Next week, on Monday the 15th, I will be kicking off a Playful Petals blog tour.  When my book came out this past spring, I was in the thick of Quilt Market prep and VBS prep and school letting out, getting my garden in etc. and I knew that I wanted to have a fall blog tour.
I think my fall is more like other people's spring.  Fall is the time when I feel in more of a routine, and with the weather turning cooler, I like being inside nesting, with projects going on.  So for me, this is the perfect blog tour time.
In preparation for the blog tour, I have been prepping some fun free projects that I am going to be offering.  I've designed 2 projects to compliment the other projects in the book.  You've seen Mini Buds, a 16″ mini quilt project: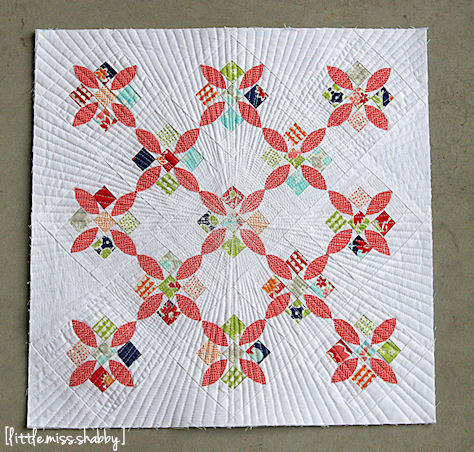 And, I'll also be offering Tiled Blooms, a 60″ square, throw–there's a peek of it in the top photo.  For Tiled Blooms, I worked with Up Parasol by Heather Bailey, and a bit of Miss Kate by Bonnie & Camille.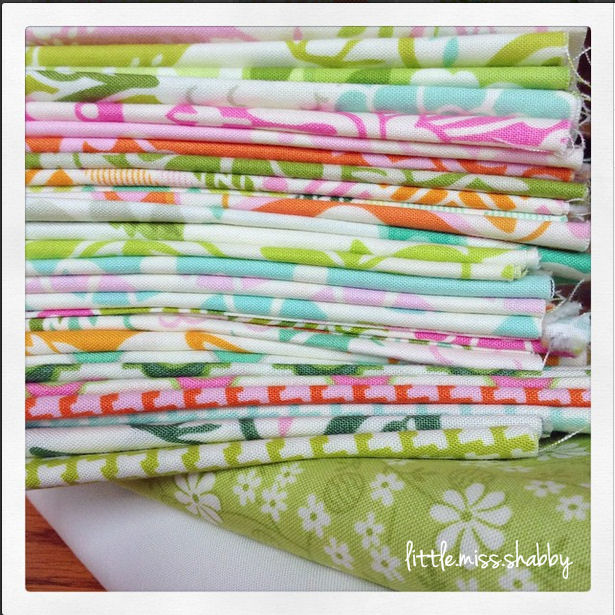 I had planned on using a green solid in place of the green, Miss Kate floral–but after seeing Miss Kate and Up Parasol together at my LQS, I decided to use the Miss Kate.  That little green print is one of my favorites from the line.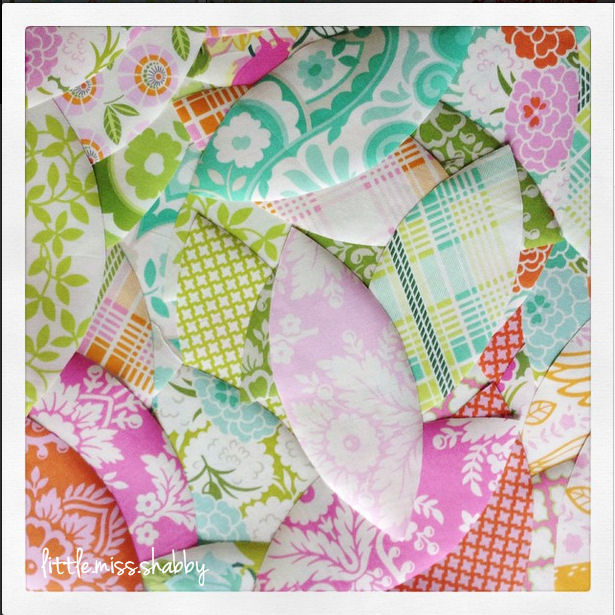 The petals for Tiled Blooms are larger and work quite well with the larger prints in Up Parasol.  This quilt is a beginner friendly quilt with simple piecing and, of course, larger applique pieces.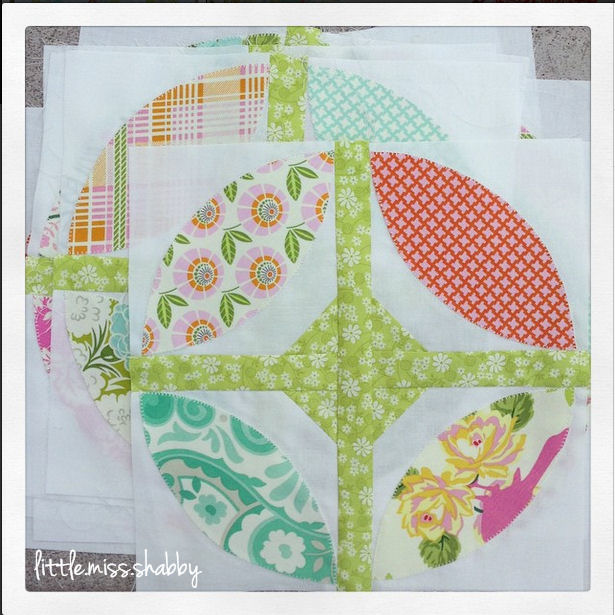 If you have a copy of my book and a some fabrics you've been itching to use, you'll be all set when I release these patterns!
Be sure to stop back on Monday when the tour kicks off with one of my favorite bloggers!