A Quilty Stitches Finish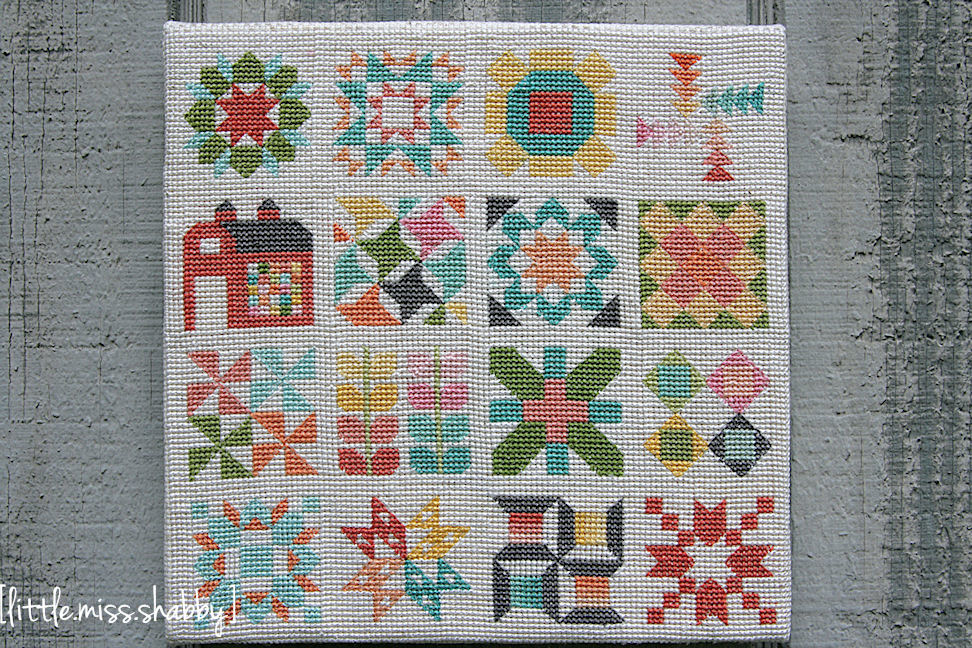 I'm able to check off another item on my WIP list.  I put the last stitches into my Quilty Stitches cross stitch sampler just a couple weeks ago.  You'll remember that I debated about how I was going to finish this project, whether I was going to frame it, or possibly turn it into a pillow.
Now you guys have seen photos I've posted of the overflowing pillows on my couch and hubby's apparent dislike for not being able to sit on the couches because of the pillows, so I decided a pillow might not be in my best interest.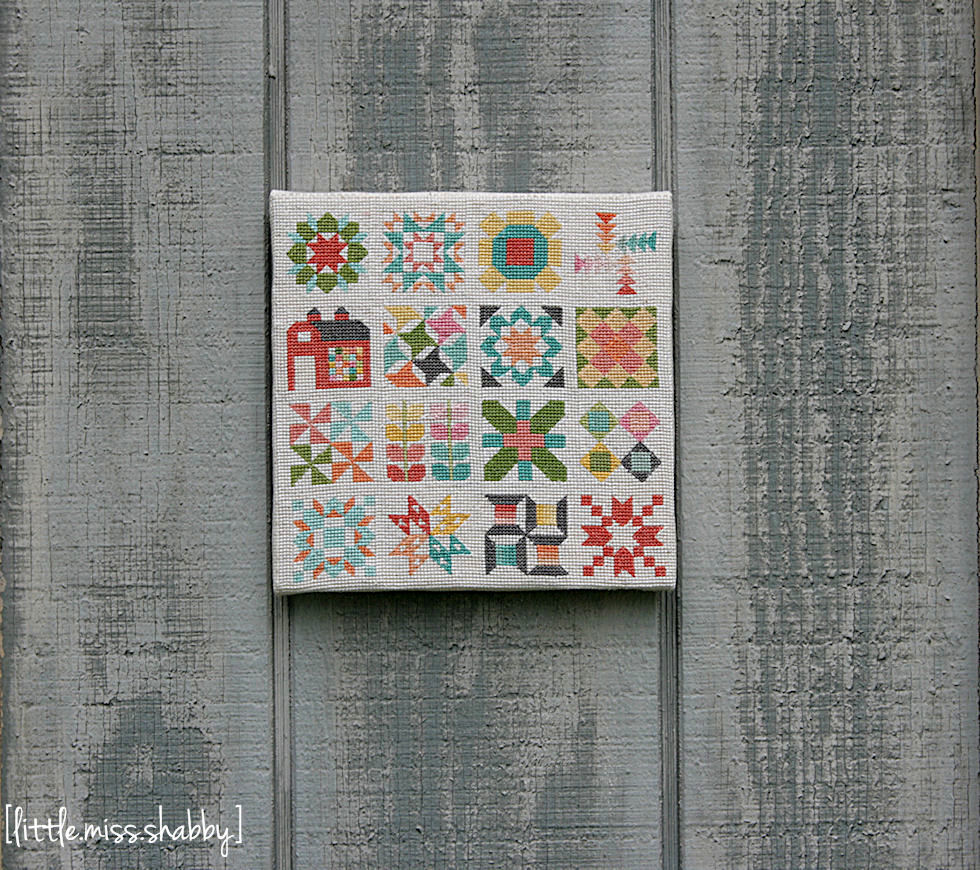 I, then, decided to nix the framing idea as well–it felt a little bit more traditional and expected and was not quite what I was going for.  Instead, I decided to mount the finished stitchery to canvas.  It is such an easy way to finish this project and super easy to do.  All you need is a canvas approximately the size of your project or a tad larger, and a staple gun.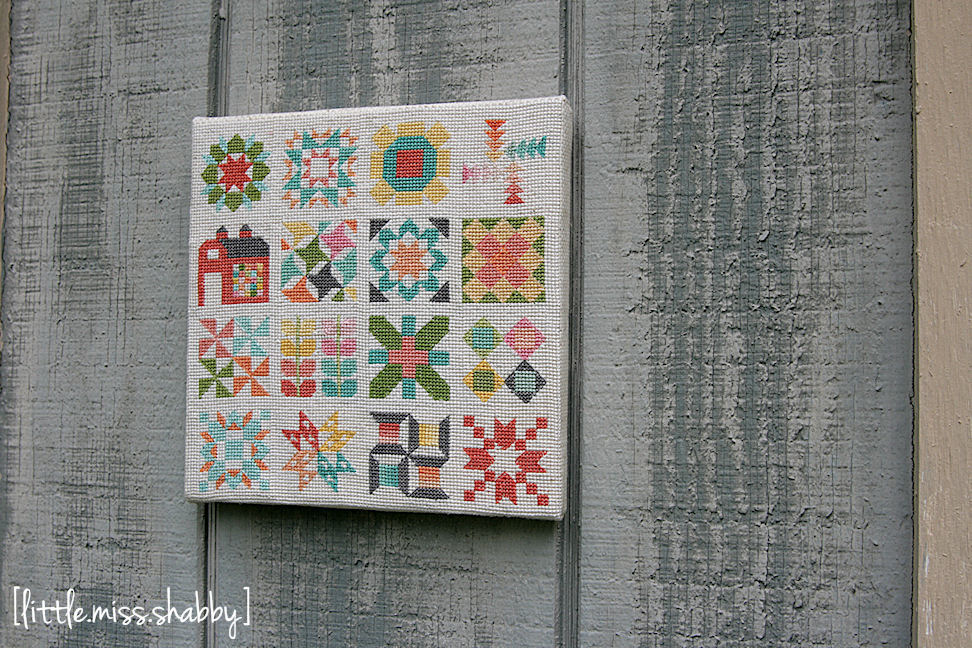 Trim, your stitchery so it's approximately 1 1/2″-2″ larger than the canvas on each side.  Center the design, pull the edges to the back, and using the staple gun, staple into place.  Pay attention to the corners as you want them to be neat and tidy.  And that's it, it's ready to hang!–so easy, and perhaps a little bit unexpected.
I hope you have all enjoyed stitching along with me.  I find that I really enjoy these hand projects and sharing them on my blog motivates me to finish them.  The links to all of the Quilty Stitches designs can be found at the top of my blog under the Quilty Stitches tab.  I have really enjoyed seeing all of the different Quilty Stitches designs being made up–so many great ones over on Instagram using #quiltystitches.
I'll be back tomorrow with the winner of my Playful Petals Giveaway–still a little bit of time to enter if you haven't already!